November 18, 2016 5.10 pm
This story is over 84 months old
Lincoln village pub closes suddenly
A Torksey pub has closed unexpectedly, leaving customers confused and worried over party deposits. Customers who had party bookings have received calls to advise the Hume Arms on Main Street is no longer trading and they will need to find an alternative venue to host their event. However, no information was given as to how…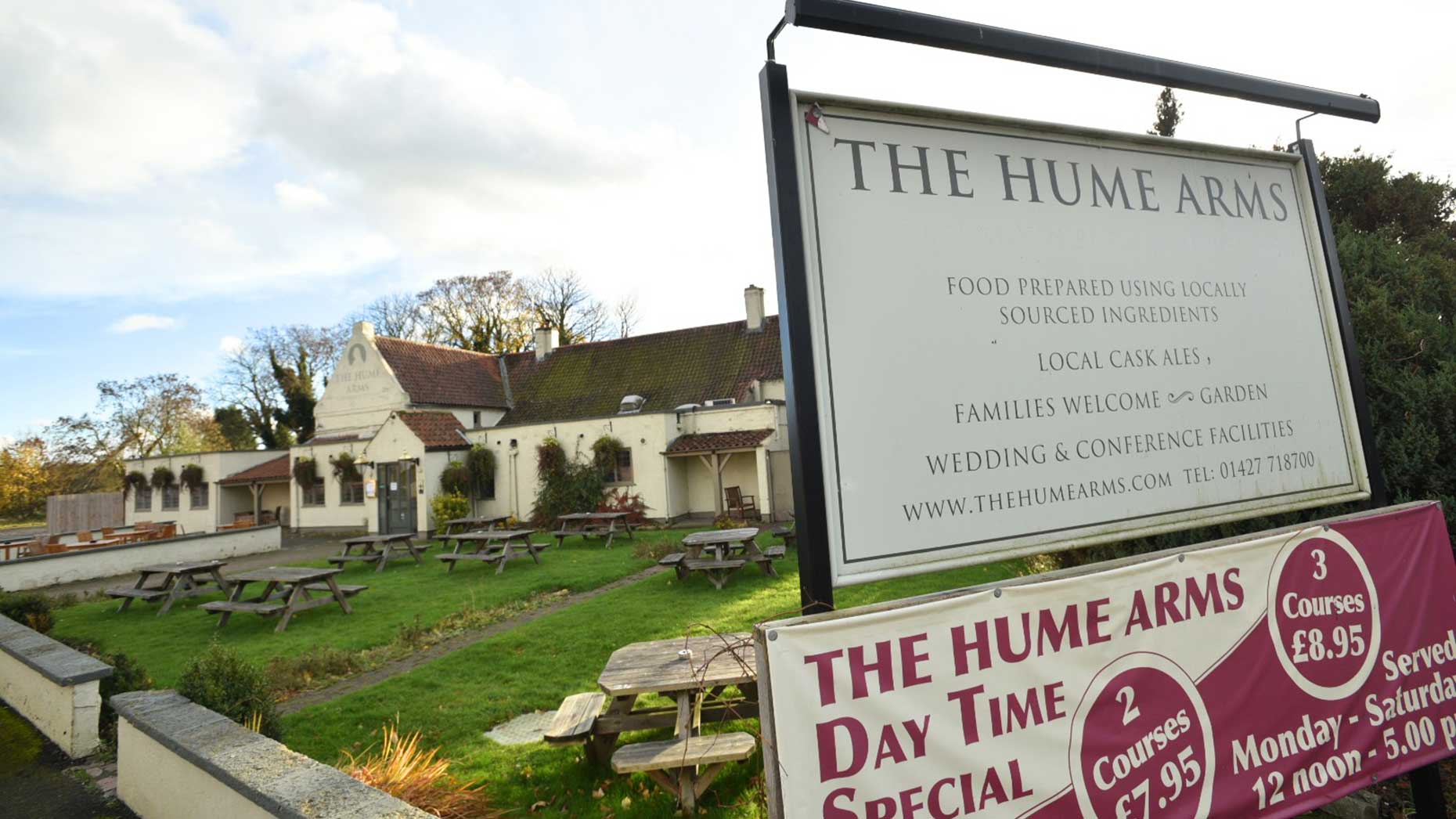 A Torksey pub has closed unexpectedly, leaving customers confused and worried over party deposits.
Customers who had party bookings have received calls to advise the Hume Arms on Main Street is no longer trading and they will need to find an alternative venue to host their event.
However, no information was given as to how these customers could claim their deposits back.
The pub now has signs in the window and on the menu board confirming it has ceased trading.
One customer, who did not want to be named, said: "We have received a phone call today informing us they have closed the business and we have no idea how to get our money back.
"When asked how we would get the money back he basically hung up on her. We placed the deposit with them for a girls night out, it was only recently so it makes me wonder if they took the money knowing full well that it would not go ahead."
The venue is owned by Enterprise Inns, and was bought last year from The Ever So Sensible Group, which also runs The Horse and Groom in Lincoln.
— Later update: A spokesperson for Enterprise Inns said: "We can confirm that unfortunately the publican at The Hume Arms in Torksey has had to close the pub due to personal circumstances and we are currently reviewing the options for the pub. Anyone with enquiries relating to upcoming bookings should call 0800 987 1017 and ask for Mark or James who can assist."