November 11, 2016 1.12 pm
This story is over 61 months old
Lincolnshire Remembers: Brothers told to look out for each other killed together on their final mission
With Remembrance Day around the corner, Lincolnshire Reporter has teamed up with the International Bomber Command Centre to bring you some of the most heartbreaking stories of bravery by those flying with Bomber Command. All four stories published over the last few days have charted the tales of brothers who fought and ultimately died for this country,…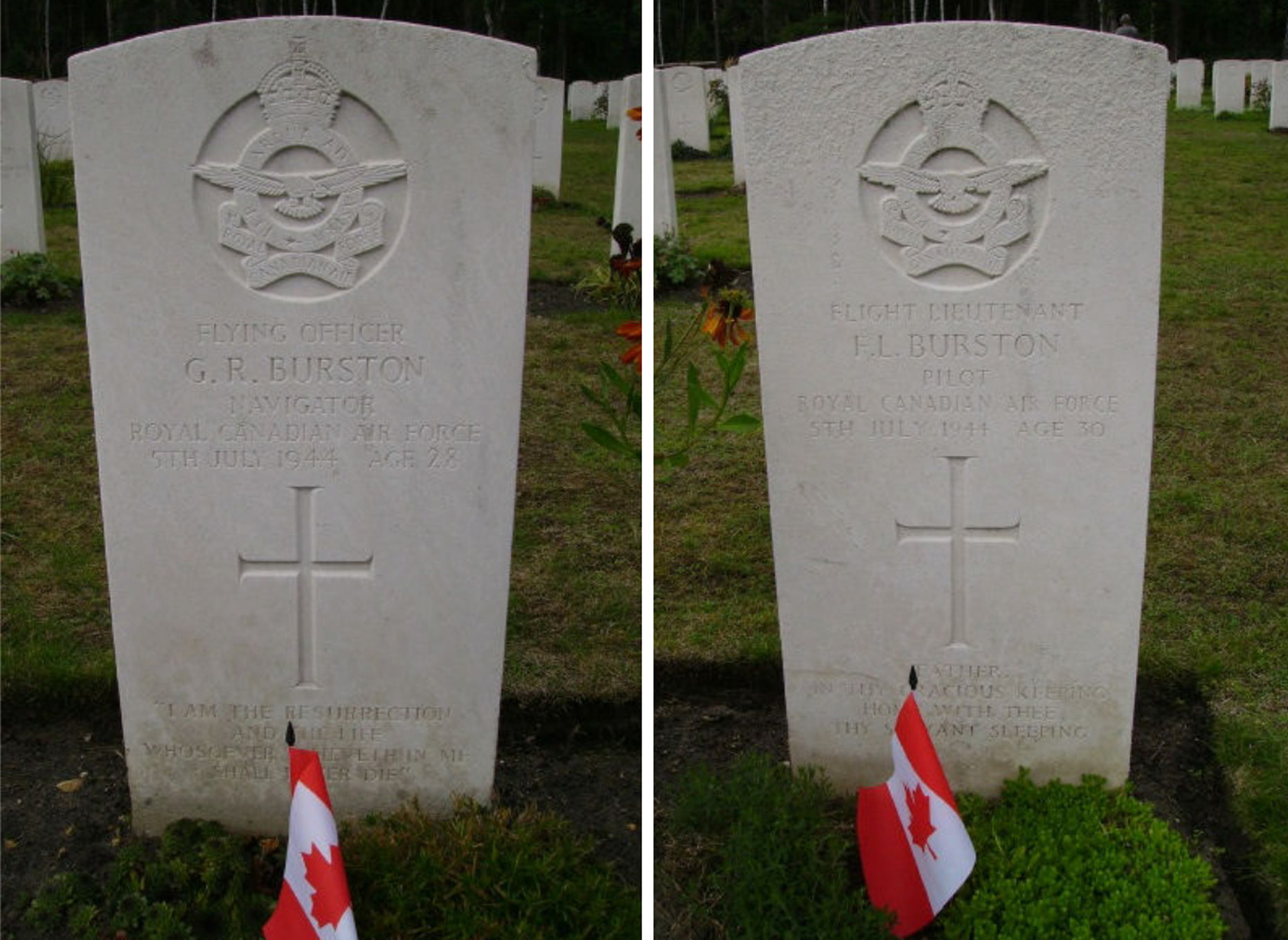 With Remembrance Day around the corner, Lincolnshire Reporter has teamed up with the International Bomber Command Centre to bring you some of the most heartbreaking stories of bravery by those flying with Bomber Command.
All four stories published over the last few days have charted the tales of brothers who fought and ultimately died for this country, and today features the Burston Brothers.
Frank and Glen Burston
Lorne Franklin (Frank) and Glen Richard Burston were the sons of Arthur Tom Burston and Margaret Pearl Bateman.
Their father, Arthur was born in Somerset and worked on the family farm until 1911 when, at the age of just 19, he made the momentous decision to move to Canada aboard the Empress from Liverpool.
He initially worked for the Grand Trunk Railway as a fireman.
The brothers also had a sister: Ruth Audrey Loreen.
Leaving their family
Before leaving for Europe, Frank married Irene Anderson, a local girl about two years older than him, born in Canada but of Scottish stock.
They had three children, although the eldest appears to have died at birth or shortly afterwards.
Glen was married to Ella Victoria but they had no children.
Life in the Air Force
Frank and Glen joined the Royal Canadian Air Force – Frank training as a pilot and achieving the rank of Flight Lieutenant whilst Glen as a navigator, achieving the rank of Flying Officer.
Unusually, the brothers trained together in 82 Operational Training Unit of Bomber Command.
It appears that Frank, as a senior officer, was given special dispensation to look after his younger brother.
Final mission
The brothers' final training mission was a leaflet drop on July 5, 1944 (frequently called a Nickel raid) over Brest, France aboard a Wellington.
This was a typical mission for a graduating crew as it did not require the crew to fly for long periods over occupied territory.
What led to them crashing into the sea is not known.
All the crew perished. Frank was 30 and Glen 28. Both lie side by side in Brookwood War Cemetery, near Pirbright.
---
Also see: