November 23, 2016 12.11 pm
This story is over 67 months old
Remarkable! No injuries after car ends upside down after crashing on A153
The driver of a car which veered off the road and ended upside down in a Lincolnshire field has somehow escaped any serious injuries. Officers from Lincolnshire Police were called to the crash at 7.22am on Wednesday, November 23, on the A153 at Haltham. The black Seat Ibiza was described by officers who attended as…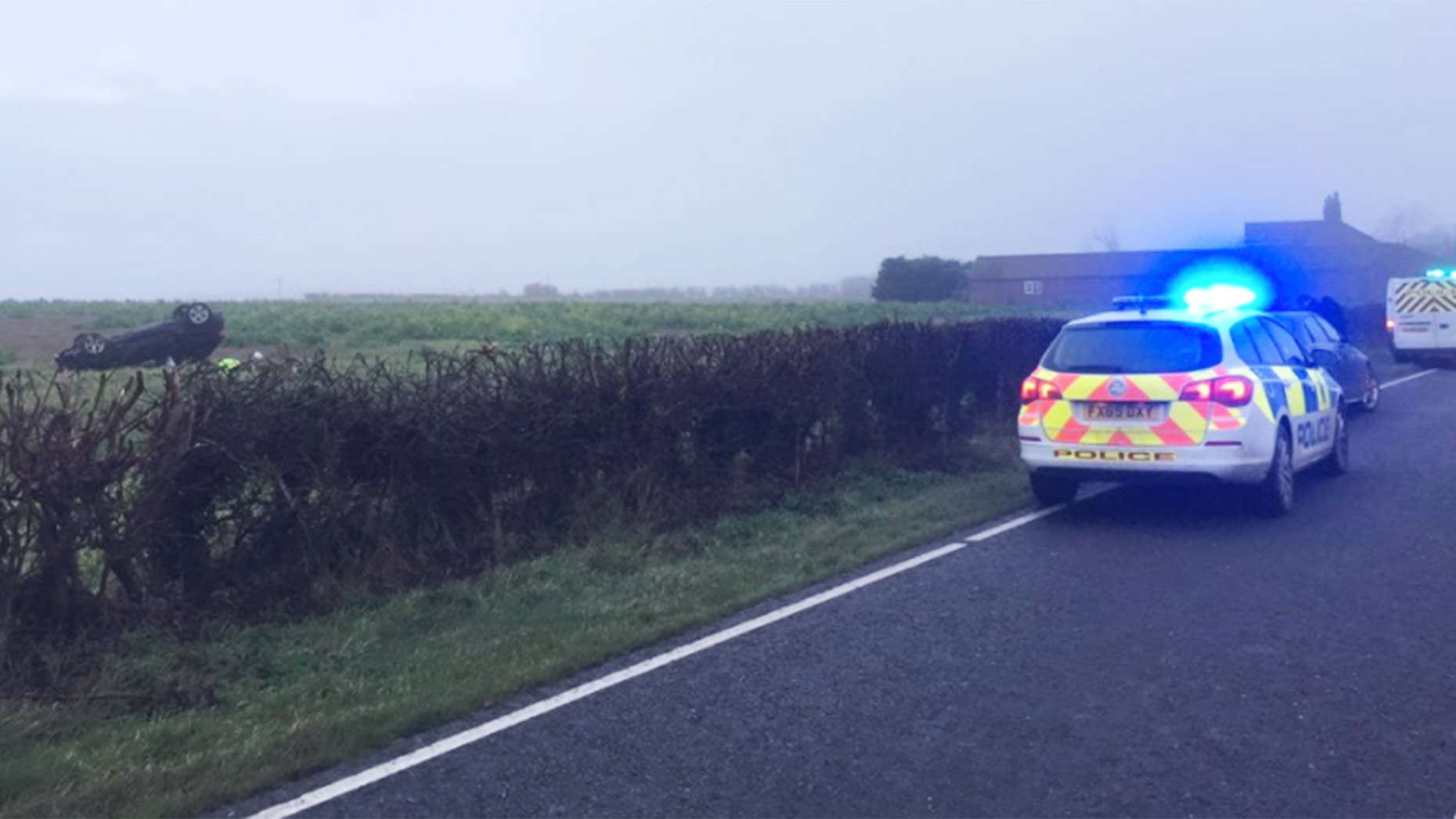 The driver of a car which veered off the road and ended upside down in a Lincolnshire field has somehow escaped any serious injuries.
Officers from Lincolnshire Police were called to the crash at 7.22am on Wednesday, November 23, on the A153 at Haltham.
The black Seat Ibiza was described by officers who attended as being as far as 30 metres from the road in the field.
Incredibly, the driver only suffered minor cuts and bruises.
Horncastle Police then posted the dramatic picture on Twitter, warning motorists to be aware of the damp roads.