November 9, 2016 10.16 am
This story is over 83 months old
Seventeen Grimsby Town fans charged with violent disorder after pre-season friendly
Twenty-nine men have been charged with violent disorder following clashes between Grimsby Town and Sheffield United fans at a pre-season friendly in July. As previously reported, a brawl broke out between supporters from both clubs on Saturday, July 23. Seventeen fans from the Grimsby area and 12 from Sheffield have been charged and Humberside Police will…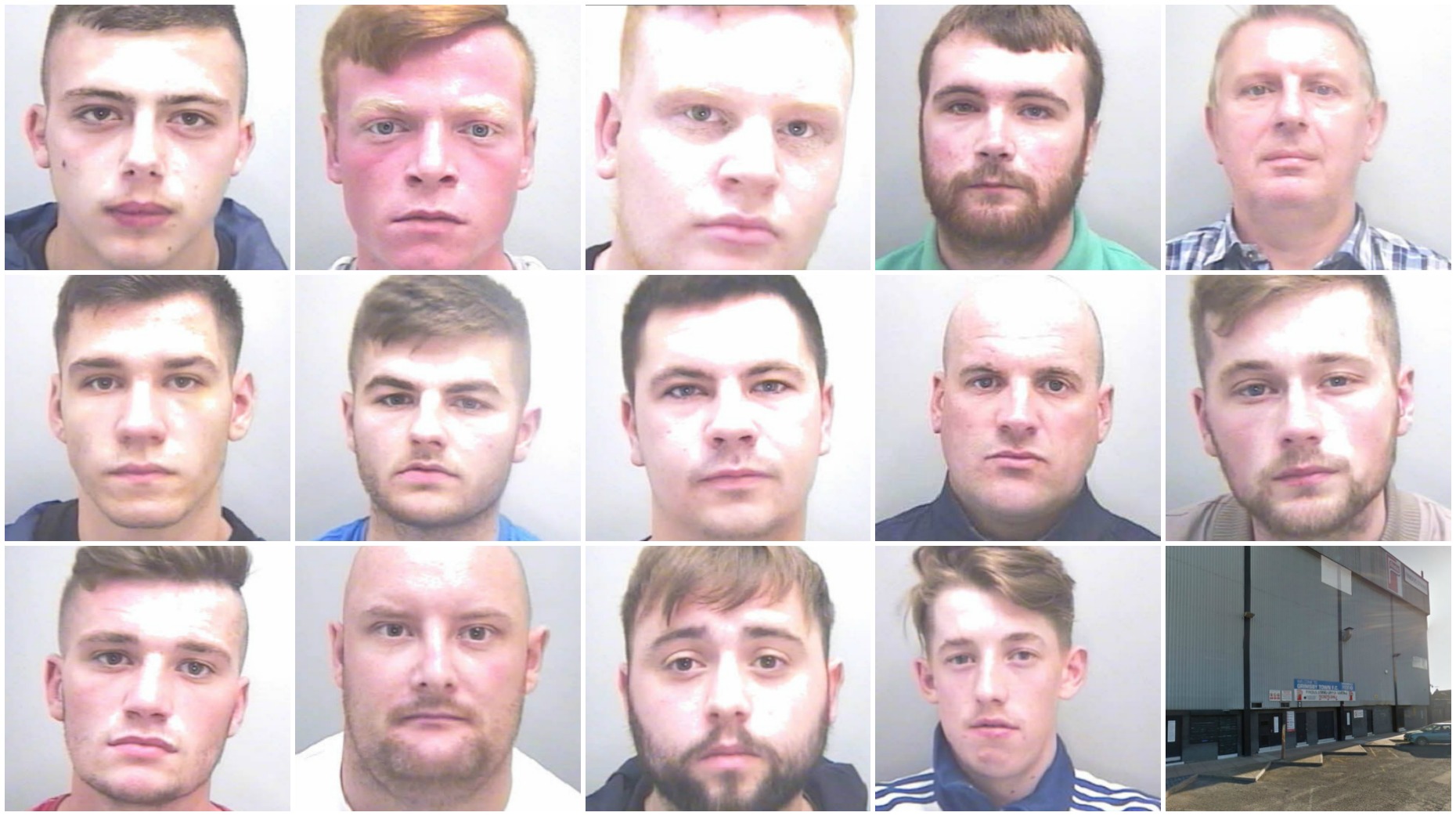 Twenty-nine men have been charged with violent disorder following clashes between Grimsby Town and Sheffield United fans at a pre-season friendly in July.
As previously reported, a brawl broke out between supporters from both clubs on Saturday, July 23.
Seventeen fans from the Grimsby area and 12 from Sheffield have been charged and Humberside Police will be seeking banning orders against all of those convicted.
The Grimsby fans charged, who are due before Grimsby Magistrates' Court on December 7, are:
Ryan King – 20, of Mayflower Close, Immingham
Jordan Chaplin – 20, of Sussex Street, Cleethorpes
Tommy-Lee Webster – 22, of Wicklow Avenue, Grimsby
Jack Rawlings – 22, of Station Avenue, New Waltham
Lewis Dobbs – 21, of Little John Street, Grimsby
Jordon Wilkinson – 21, of Huntsmans Chase, New Waltham
Tommy Austwick – 19, of Highfield Avenue, Grimsby
Macauley Robinson – 18, of Riby Court, Holton-le-Clay
Dominic Karmalita – 18, of Elizabeth Mews, Grimsby
Daniel Morton – 24, of Algernon Street, Grimsby
Jamie Rushby (Aka Cook) 29, of St Nicholas Drive, Grimsby
Kieran Prest – 35, of Grainsby Avenue, Cleethorpes
Rhodie Clarke – 19, of Weelsby Road, Grimsby
David Enefer – 57, of Clifton Drive North, Lytham St Annes
Cassius Johnson – 23. No address given. (no photograph available)
Two 17-year-old Grimsby boys. (no photograph available)
A 46-year-old Grimsby Town fan was hospitalised with serious injuries after being attacked following the game.
Two police officers were also hurt in the clashes, with one sustaining a head injury and possibly a fractured ankle after bottles were thrown towards him.
The video below shows the clashes between fans after the game. Viewers should be aware of strong language throughout.
Superintendent Dave Hall, of Humberside Police, said: "We are taking a zero tolerance approach to those seeking to cause trouble.
"We have a strong policing operation in place and will be taking positive action to ensure that it's a safe and enjoyable family event, for true fans to come along and cheer on their team.
"This is not the end of the matter. Even where we have found that the behaviour of those involved does not meet the criminal threshold, we have taken civil action to seek banning orders.
"We have already secured a three year banning order against 18-year-old Grimsby Town fan Lewis Sewell and are seeking further orders against 15 other individuals, which are currently going through the court process.
It is worth noting that the vast majority of those attending sporting events are genuine fans, who join us in condemning those responsible for disorder.
"There is no place for this kind of violence and disorder around what should be an enjoyable, family friendly activity, supporting your local team."
The Sheffield United fans are due before Grimsby Magistrates' Court on December 14.
Not all have been summonsed at this time, so their names and photographs cannot be released at this stage.
The two clubs meet each other again on November 9 in a Checkatrade Trophy match and police have warned fans from both clubs to be on their best behaviour.