December 27, 2016 9.00 am
This story is over 67 months old
14 things you didn't know about Gainsborough
Students at Queen Elizabeth High School in Gainsborough have come up some very interesting facts about the town. Did you know any of these? 1. Towards the end of July 1013 Sweyen Forkbeard (King of Denmark and soon to be conqueror of England) and his Viking fleet entered the Humber and sailed up the Trent to…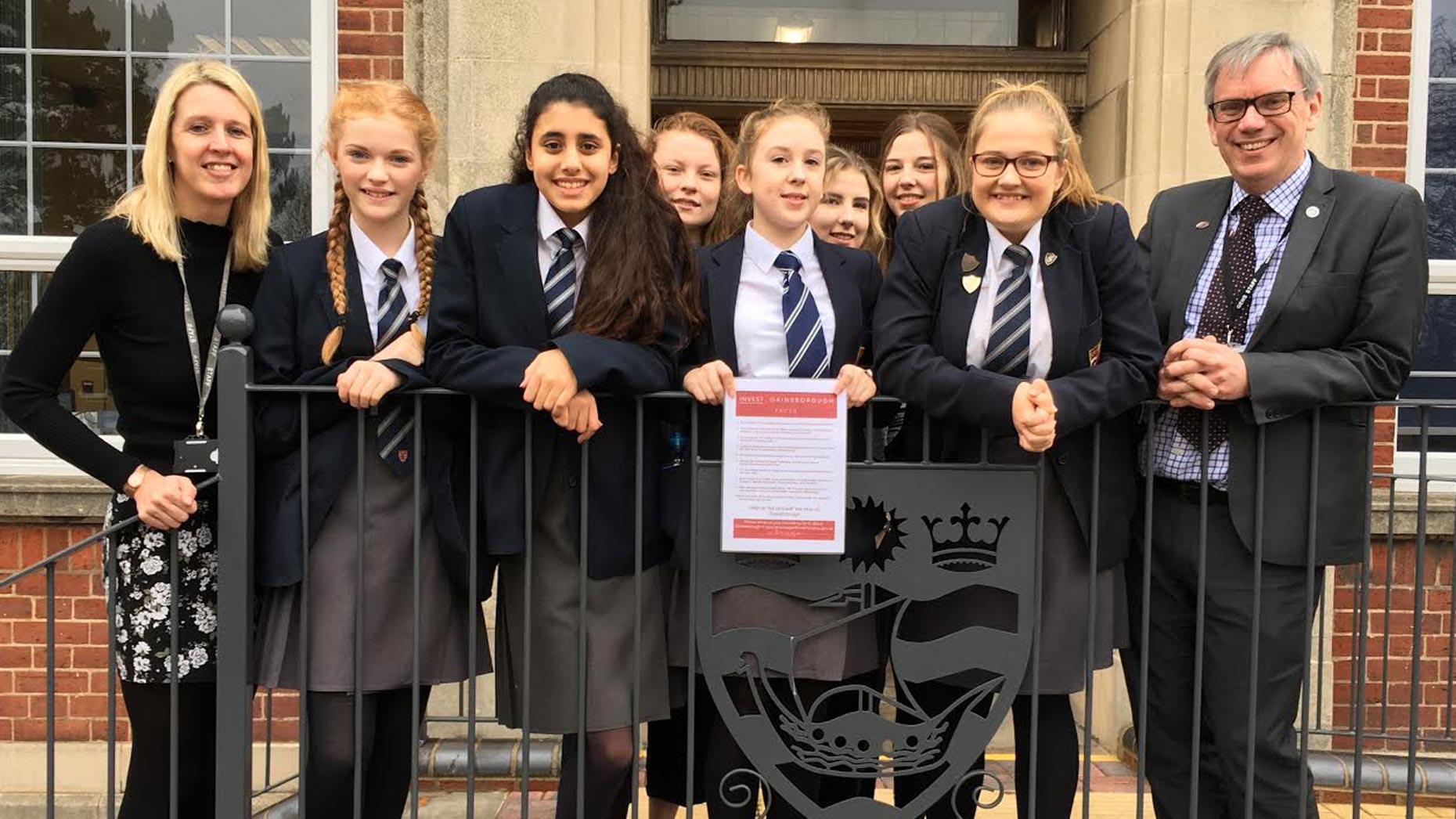 Students at Queen Elizabeth High School in Gainsborough have come up some very interesting facts about the town. Did you know any of these?
1. Towards the end of July 1013 Sweyen Forkbeard (King of Denmark and soon to be conqueror of England) and his Viking fleet entered the Humber and sailed up the Trent to Gainsborough – 1013 was when Gainsborough was named as capital of the country, and also Denmark for five weeks.
2. Sweyn Forkbeard goes down in history as Britain's shortest reigning monarch, leaving Gainsborough and his son, Canute, soon after he arrived.
3. The Domesday Book, created in 1086, revealed that at that time Lincolnshire was England's most populous county because of Gainsborough.
4. Gainsborough Old Hall is one of England's biggest and best-preserved manor houses. On October 10, 1483 It is believed that King Richard III stayed the night at Gainsborough.
5. Famous painter Karl Wood taught art at the Gainsborough Grammar School in the early 1900s.
6. During the Second World War, Rose Brothers Company was involved exclusively in work for Admiralty, Air Ministry and Ministry of Supply. They went on to develop the rear turret for the famous Lancaster.
7. In August 1541 it is presumed that King Henry VIII also visited Gainsborough Old Hall whilst journeying from Lincoln to York.
8. George Eliot's (Mary Ann Evans') setting for "The Mill on the Floss" is Gainsborough and the River Trent. It is also believed that George Eliot stayed at the Trenery household in 1859, now known as the United Services Club on Bridge Street.
9. Marshall, Sons & Co. was a British agricultural machinery manufacturer founded in 1848. In 1849 it was renamed Britannia Ironworks and began to produce road steam engines, to tractors, to aircraft, including the boiler for the Fairbairn steam crane which stands on the dockside in Bristol. Britannia Ironworks was incorporated as a limited company in 1862 but all manufacturing vanished in the mid-1990s- Marshall's Yard now stands on the site.
10. Cadbury's Roses, introduced in 1938, were named after the English packaging equipment company "Rose Brothers" (A-M-P Rose) based in Gainsborough, that manufactured and supplied the machines that wrapped the chocolates.
11. Hand built Gainsborough Model Railway is one of the World's largest model railways in 'O' gauge, depicting the East Coast Main Line form King's Cross to Leeds Central.
12. Dame Agnes Sybil Thorndike CH DBE, an English actress who toured internationally in Shakespearean productions was born in Gainsborough
13. Edgar William 'Bill' Podmore was a British television producer born in Gainsborough. He was best known for his 12-year association with the soap opera 'Coronation Street'.
14. John Alderton is an English actor who was born in Gainsborough, best known for his roles in 'Upstairs, Downstairs', 'Thomas & Sarah' and 'Please Sir!'
---
Do you have any interesting facts about places in Lincolnshire that residents may not be aware of? Let us know about them by emailing [email protected]