December 12, 2016 10.48 am
This story is over 83 months old
Father Christmas arrives at Lincoln Castle
Father Christmas has taken time out of his busy schedule to greet children within the scenic setting of Lincoln Castle. Flying in straight from the North Pole, Father Christmas will be sprinkling some festive magic across the castle throughout December, as he tells tales of Victorian Christmases past and a festive story or two. Children…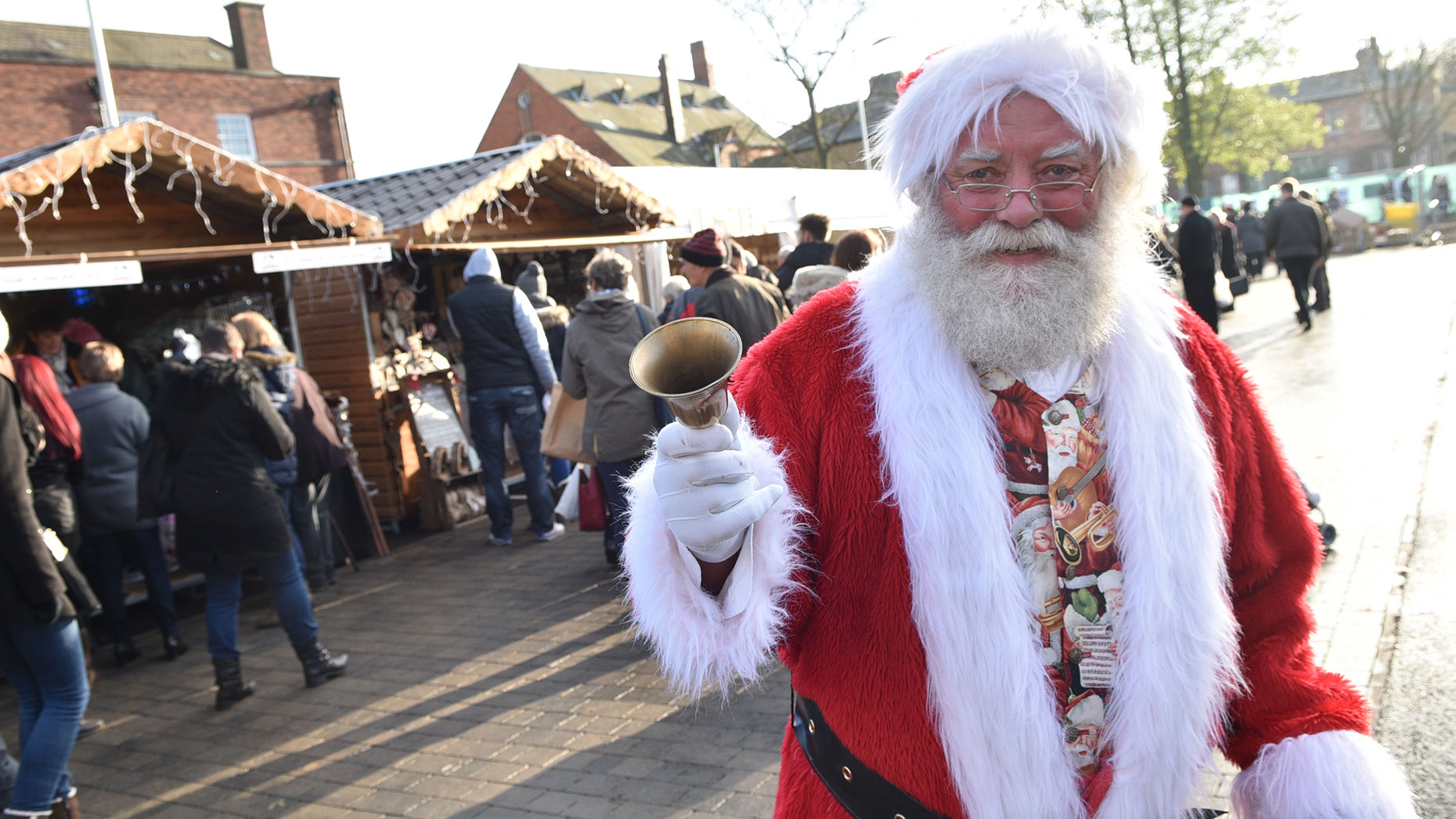 Father Christmas has taken time out of his busy schedule to greet children within the scenic setting of Lincoln Castle.
Flying in straight from the North Pole, Father Christmas will be sprinkling some festive magic across the castle throughout December, as he tells tales of Victorian Christmases past and a festive story or two.
Children and their accompanying adults will have the chance to meet the man in red himself and tell him their Christmas wishes.
Visitors to the castle this weekend were the first to meet Santa, who said on touching down in his sleigh: "Although it is a very busy time for me, the castle is one of my favourite places and I always feel welcomed by the people of Lincolnshire.
"I have some very fun and festive stories to tell everyone and even a special Victorian style gift for every child who comes along to say hello.
"I'll be putting together a list of everyone's Christmas wishes; with the elves in my workshop helping them come true, so make sure you don't miss me on my flying visit to the county this December!"
Sessions take place at 10.15am, 11.30am, 12.45pm, 2pm and 3.15pm each day.
Visitors should arrive at the castle shop five minutes before their session and assemble in the foyer.
Tickets cost £8 for children and £4 for accompanying adults (this includes admission to the event only and not the other castle attractions). Places are limited and booking is essential.
Father Christmas will be appearing on the following dates:
Saturday 17 & Sunday December 18
Wednesday 21, Thursday 22 & Friday, December 23
For more information on the castle and to book tickets, visit the website here.