December 23, 2016 9.42 am
This story is over 83 months old
First impressions of £55m Grimsby Town stadium and ice rink released
The first images for Grimsby Town FC's proposed £55 million community stadium and leisure development have been released. Sport property developers Extreme Leisure have unveiled their vision for the new stadium and leisure complex at Peaks Parkway, which would create up to 320 jobs in the area. The proposals being considered include a 14,000 capacity…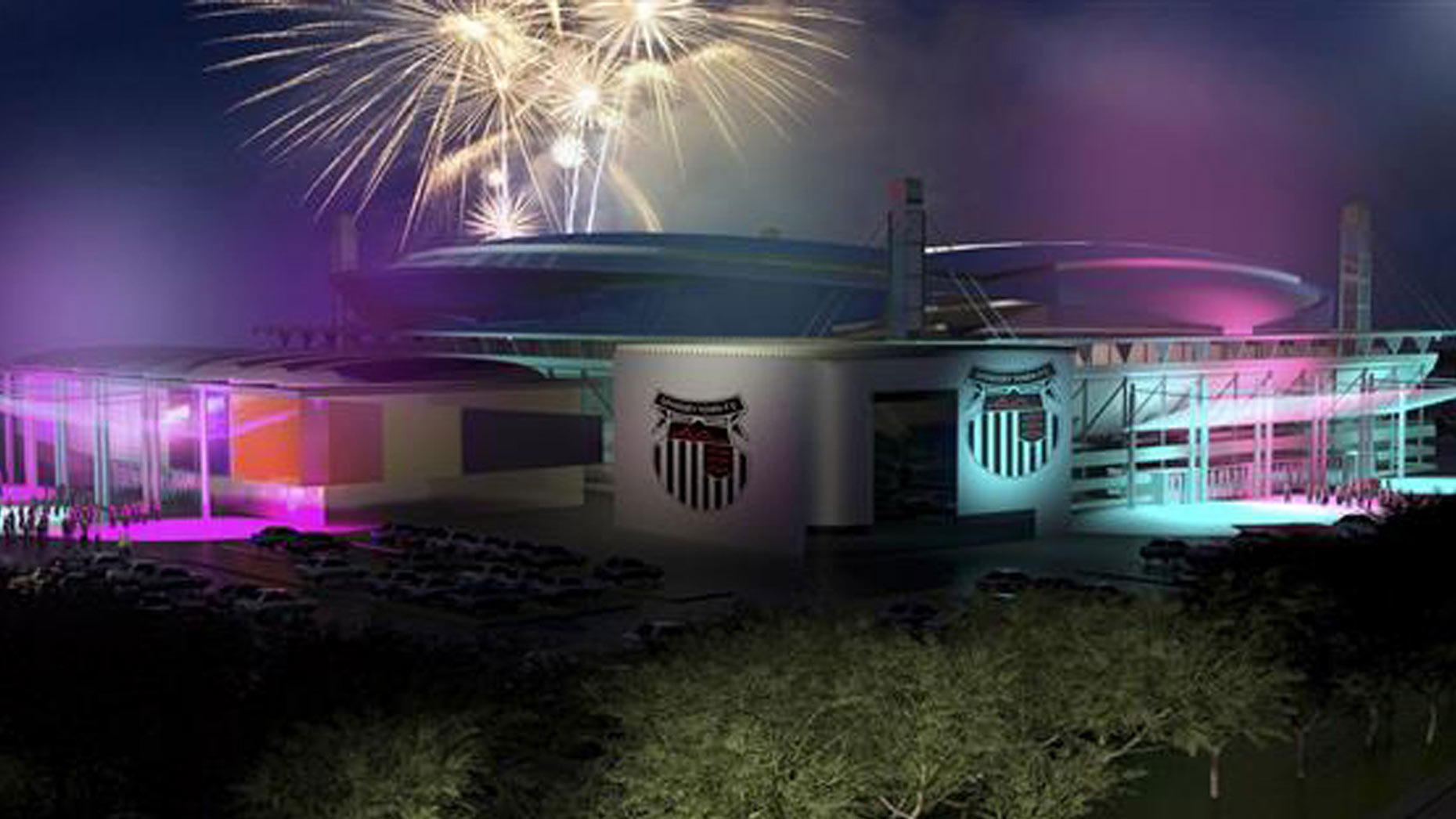 The first images for Grimsby Town FC's proposed £55 million community stadium and leisure development have been released.
Sport property developers Extreme Leisure have unveiled their vision for the new stadium and leisure complex at Peaks Parkway, which would create up to 320 jobs in the area.
The proposals being considered include a 14,000 capacity football stadium, a new ice rink facility, additional sports and leisure facilities, retail and food and beverage outlets.
Grimsby Town director John Fenty said: "We are delighted to have teamed up with Extreme and are looking forward to progressing the relocation.
"Although the council's decision on whether to support this pioneering leisure project has been delayed until January, it will not stop us progressing with plans in anticipation of a supportive outcome."
If given the go-ahead at cabinet, Extreme will proceed with pre-application planning and draw up a masterplan for the scheme.
Alistair Gosling, chairman at Extreme, said: "If approved at cabinet we will be instructing a thorough consultation process so that we can deliver a vibrant and quality new development that will attract visitors, provide regeneration, invest in local facilities and support Grimsby Town FC.
"We look forward to working in partnership to turn the community stadium projects into reality."
Councillor Ray Oxby, leader of North East Lincolnshire Council, said: "As both myself and colleagues have said previously, while we're determined to do all we can to see a new community stadium built, we must follow a strict process when there's the potential for public property and resources to be used."
A decision on the proposals is due on January 18.