December 7, 2016 3.59 pm
This story is over 67 months old
Humberside Police urge motorists to slow down in fog after spate of crashes on A180
Humberside Police have issued a warning to drivers travelling in challenging winter weather conditions after a series of crashes in the fog on the A180 yesterday. This comes after a number of vehicles were involved in four accidents on the morning of December 6. Officers have said that most of the people involved in the…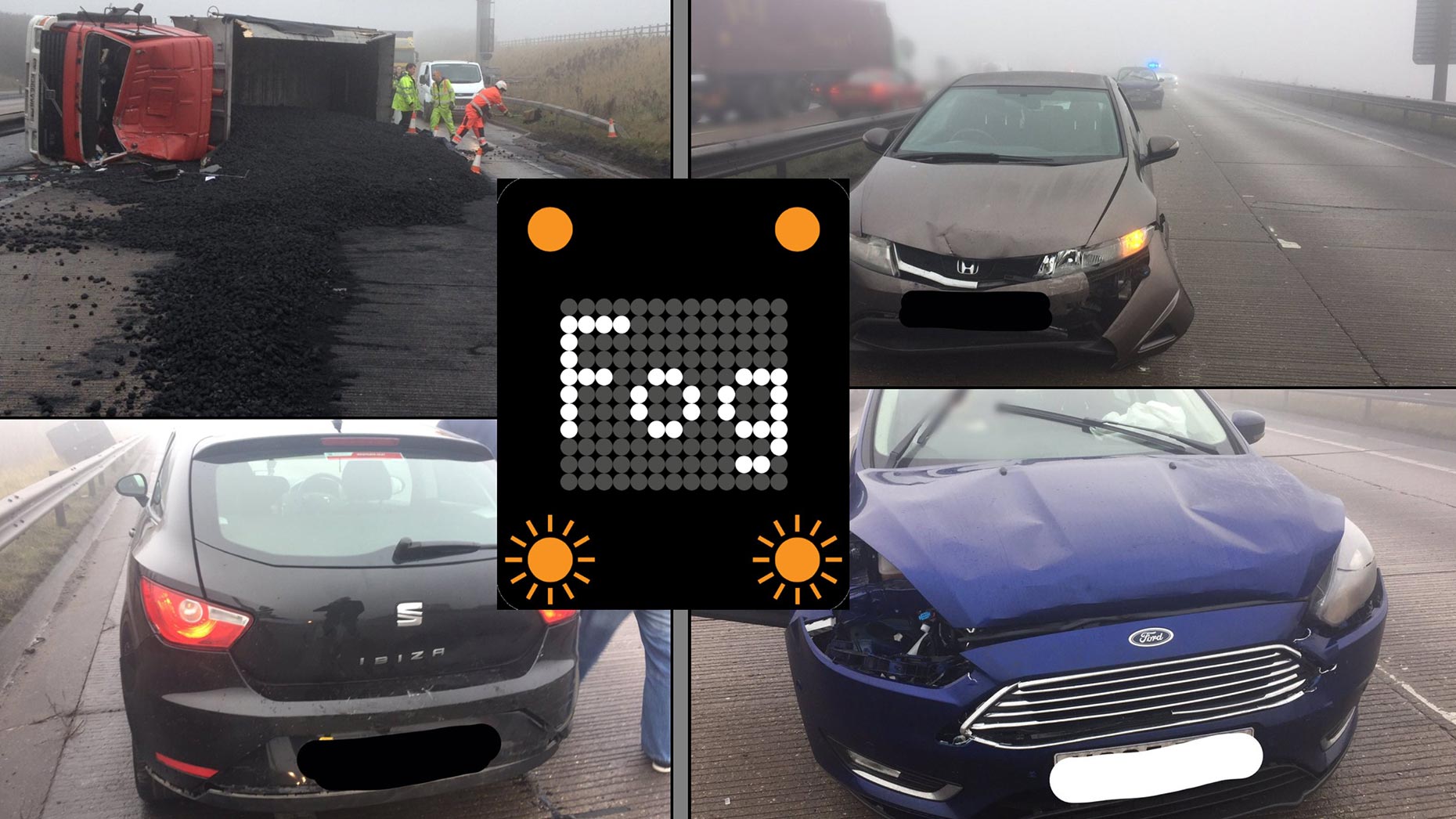 Humberside Police have issued a warning to drivers travelling in challenging winter weather conditions after a series of crashes in the fog on the A180 yesterday.
This comes after a number of vehicles were involved in four accidents on the morning of December 6.
Officers have said that most of the people involved in the collisions were travelling too fast for the road conditions.
A spokesperson for the force said: "Just because the dual carriageway is a 70mph limit it does not mean that it's appropriate to drive at 70mph all the time."
You can help yourself get ready for driving in winter by follow these tips:
Plan ahead even for the daily commute.
Make sure you have plenty of fuel in the tank –if you are held up in delays or tailbacks and have to turn off your engine to save fuel could leave you in danger of hypothermia.

Make sure you have a provisions box. This should include: a torch, a blanket and warm clothes, food and drink, a first-aid kit, a spade, a warning triangle and a high-visibility vest.

Always take a well-charged phone in case of emergencies, but never be tempted to use it when driving.

Make sure there is anti-freeze in your radiator and windscreen washer bottle.

Keep an ice-scraper and de-icer in your vehicle at all times in winter.

Regularly check tyres to ensure they're in good condition and have a tread depth of at least 3mm to be safe in the wet.

Make sure your vehicle is well-maintained through an up-to-date MOT, regular service, and regular walk-round checks by you.