December 13, 2016 10.35 am
This story is over 60 months old
Lincolnshire councillor quits UKIP for Conservatives
County councillor for Stamford North Robert Lloyd Foulkes has quit UKIP to join the Conservatives, stating the world is now in a "new era". On making the announcement on December 13, he added that he was proud of UKIP's achievements and that he would be campaigning for the new Conservative government to "achieve what we voted for – withdrawal from…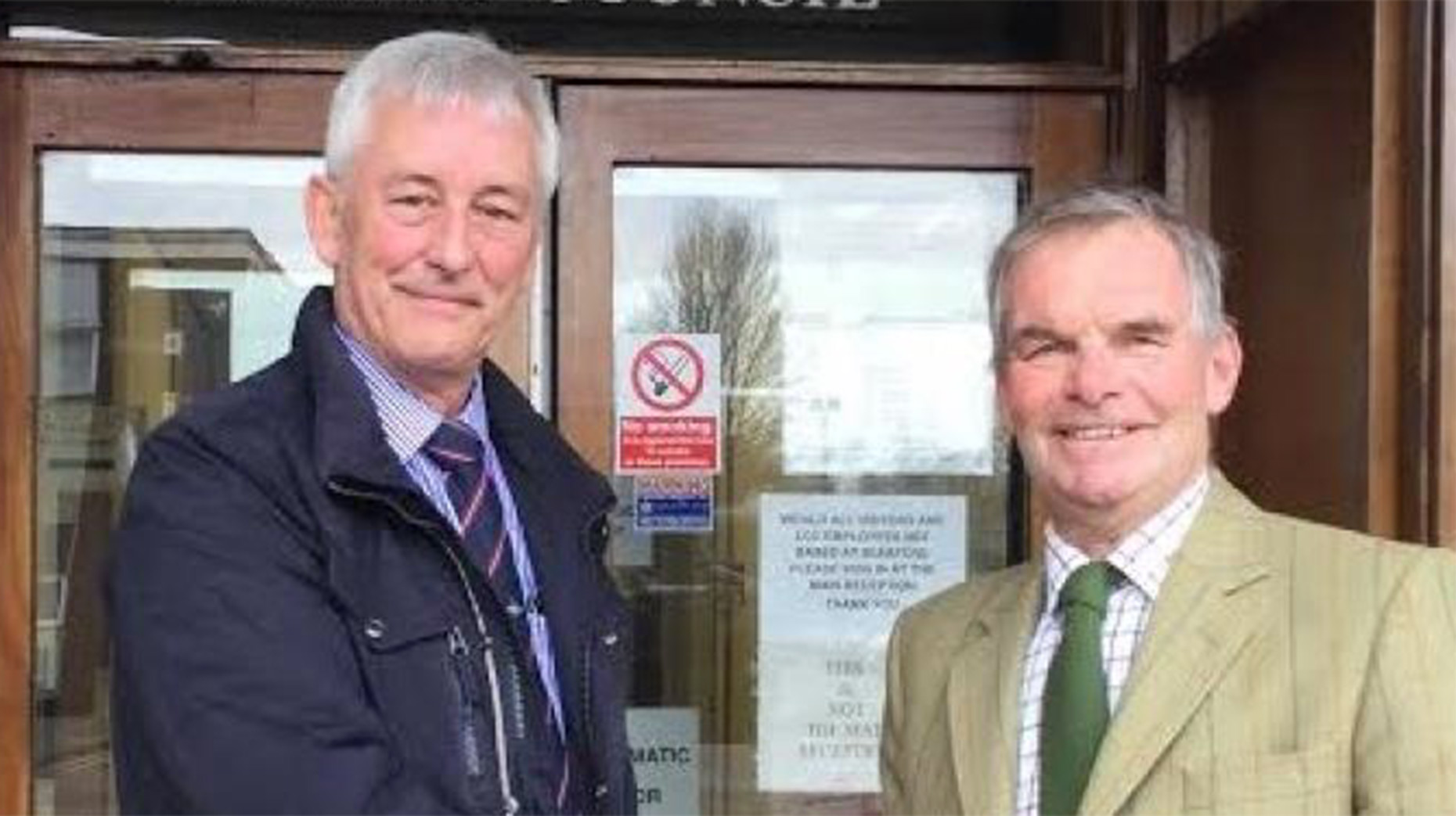 County councillor for Stamford North Robert Lloyd Foulkes has quit UKIP to join the Conservatives, stating the world is now in a "new era".
On making the announcement on December 13, he added that he was proud of UKIP's achievements and that he would be campaigning for the new Conservative government to "achieve what we voted for – withdrawal from the EU".
Councillor Robert Foulkes said: "After a great deal of thought I have decided to resign from UKIP and join the Conservatives.
"I'm immensely proud of what UKIP have achieved but following the historic vote to leave the EU, the political tectonic plates have shifted and the world is now in a new era.
"Theresa May and her government deserve as much support as we can give to ensure they achieve what we voted for – withdrawal from the EU and the return of our sovereign powers. UKIP for me was a means to an end, that end being a better Britain.
"Of course to do that we needed a Britain to make better in the first place, hence the absolute requirement to leave the EU.
"It is my belief that under Theresa May's leadership the Conservative party is the best way of achieving a better Britain for everyone, no matter their race, creed or colour.
"At the local level I have found Conservative Councillor David Brailsford (Stamford West) to be fully committed to getting the best for Stamford, and we have worked extremely well together for the residents of the town.
"Politics has never come in to it. He has always been totally supportive of my efforts and without his unflagging support I don't think I would have been anywhere near as effective as a local councillor.
"I very much hope to continue that partnership in the future. So I'm sad to be leaving UKIP which has done so much for our country, but their race has been run, and looking to the future it's my belief that the Conservative party is the best way forward both for the UK and Stamford."
Councillor Martin Hill, Conservative Leader of Lincolnshire County Council, added: "I very much welcome Robert into the conservative group and I know that he will make a strong contribution to our work.
"He has been a very effective champion for Stamford since being elected to the council and I look forward to working with him in future."
Stamford MP Nick Boles also added his welcome to the new Conservative: "I am delighted that councillor Rob Foulkes has decided to join the local Conservative team in Stamford.
"With Theresa May's Conservative government delivering Brexit as instructed by the voters, it is great that previous UKIP supporters like Rob can find a long term home in the Conservative Party. I wish him all the best in the county council elections in May."