December 21, 2016 4.50 pm
This story is over 64 months old
Lincolnshire 'lane hogs' reminded of merging rules
Highways etiquette around lane merging can spark fierce debates from motorists across road in Lincolnshire, but how often are the correct manoeuvres seen on dual routes and at bottlenecks? The Lincolnshire Road Safety Partnership has issued a reminder to drivers that anyone caught blocking carriageways, straddling lines or driving carelessly can be issued with a Fixed Penalty…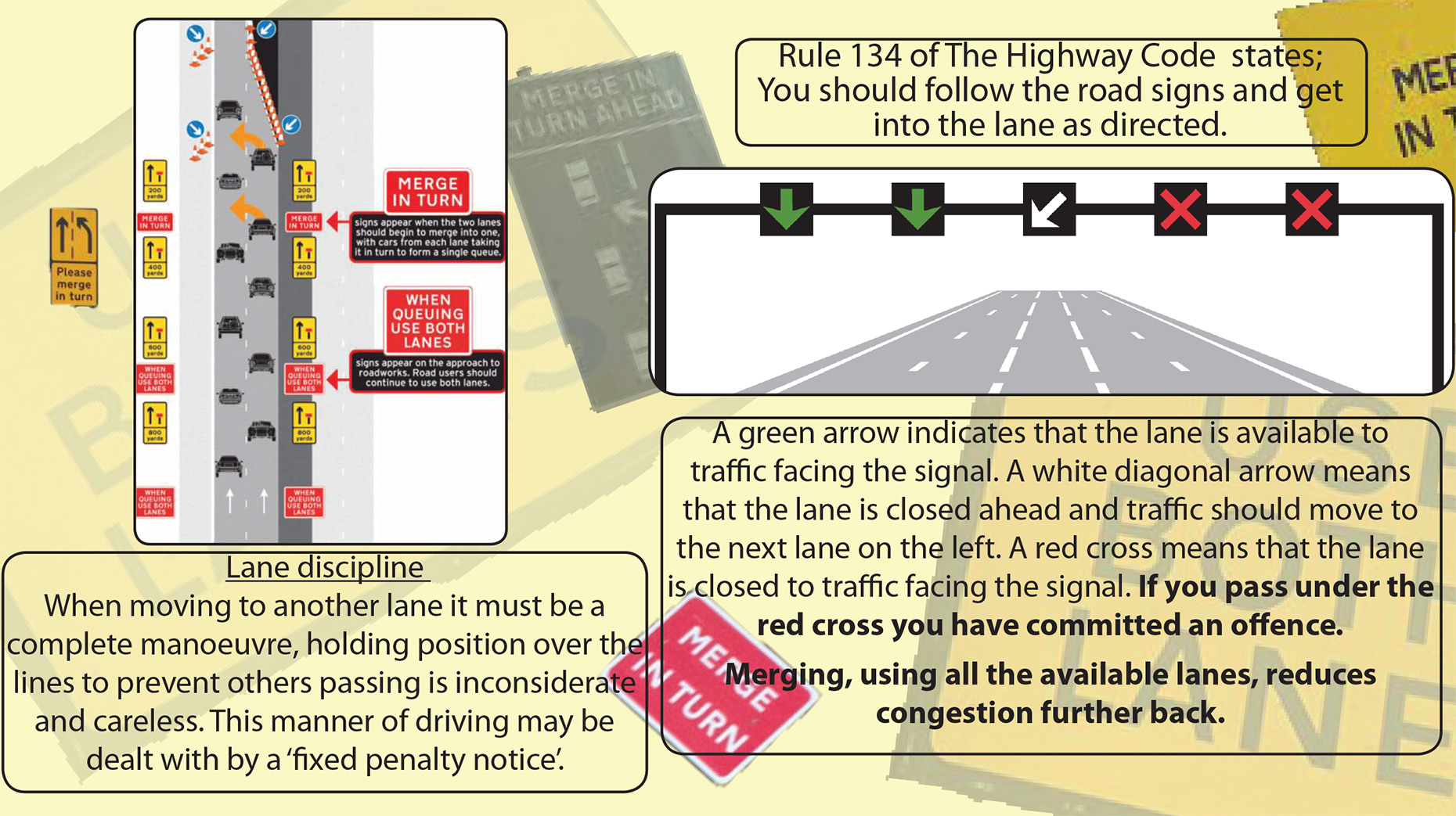 Highways etiquette around lane merging can spark fierce debates from motorists across road in Lincolnshire, but how often are the correct manoeuvres seen on dual routes and at bottlenecks?
The Lincolnshire Road Safety Partnership has issued a reminder to drivers that anyone caught blocking carriageways, straddling lines or driving carelessly can be issued with a Fixed Penalty Notice.
When queueing to move into a single lane from a dual carriageway, do you use all available lanes? You should.
When a dual carriageway becomes a single one, or as directed by a contraflow system, according to Rule 134 of The Highway Code "You should follow the signs and road markings as directed.
"In congested road conditions do not change lanes unnecessarily. Merging in turn is recommended.'
"Using all available lanes and merging in turn before the reduction in carriageway will help prevent traffic congestion on the road network."
The Lincolnshire Road Safety Partnership says:
"Vehicles attempting to block the carriageway by holding up traffic in the available road, or straddling the white line to impede progress, is seen as inconsiderate and careless driving, this may be dealt with by a 'Fixed Penalty Notice'.
"Where gantries display a red cross (X) drivers commit an offence of 'contravening a traffic order' if they drive under that gantry, and can be fined.
"The term 'ZIP merging' is an example of how drivers can merge safely, with consideration to others and maximise the available road to prevent congestion."
Councillor Richard Davies, portfolio holder for highways at Lincolnshire Count Council said: "We can help people get about easily by driving considerately, allowing drivers space to merge all helps reduce congestion.
"Typical examples are Canwick Road and Lindum Hill in Lincoln, where drivers who block lanes have a knock on effect across the city."
---
Have you caught any footage of lane cutters, hoggers and blockers? Get in touch by emailing [email protected]