December 30, 2016 10.30 pm
This story is over 67 months old
Lincolnshire's unsung heroes recognised in New Year honours
Six Lincolnshire men and women have been named in the Queen's New Year honours list for their outstanding work in the local community. The unsung heroes below have received the honours from the Queen, either in the form of British Empire Medals (BEMs) or as a Member of the Order of the British Empire (MBEs). BEMs are…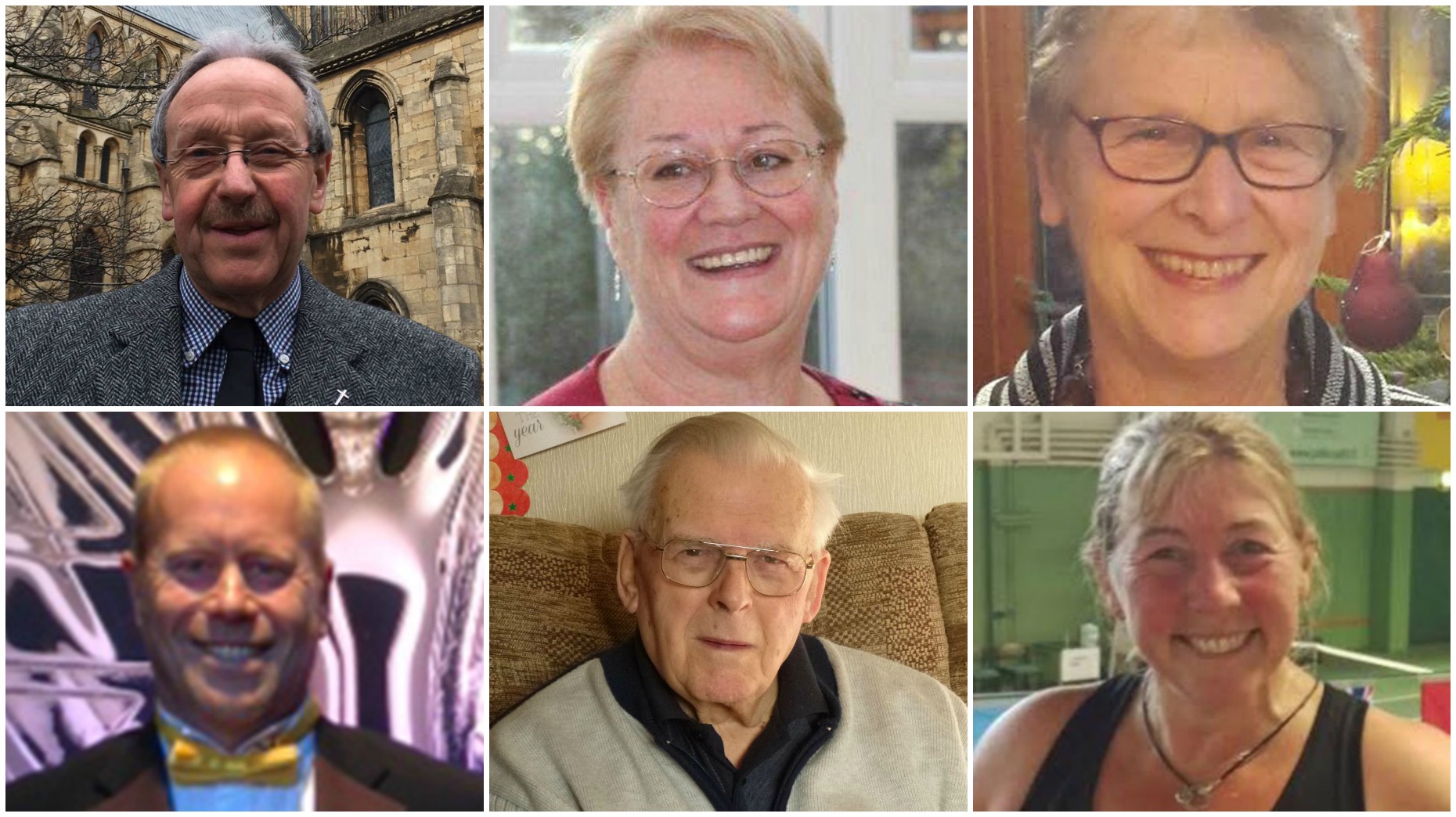 Six Lincolnshire men and women have been named in the Queen's New Year honours list for their outstanding work in the local community.
The unsung heroes below have received the honours from the Queen, either in the form of British Empire Medals (BEMs) or as a Member of the Order of the British Empire (MBEs).
BEMs are awarded for a 'hands-on' service to the local community, such as a long-term charitable or voluntary activity.
MBEs are awarded for an outstanding achievement or service to the community. This will have had a long-term, significant impact and stand out as an example to others.
---
British Empire Medals
---
John George Campbell, 62, Lincoln
For services to the church in Lincoln
For nearly 40 years John has served the Church of England in Lincoln.
Since 1990 he has been the Dean's Verger at Lincoln Cathedral and for a number of years a member of the Lincoln Cathedral Council.
He has also served three spells as Mayor of Lincoln's chaplain in 2007 to 2008, 2010-11 and 2014-15.
With the growth of the cathedral's mission he is recognised as the leader of the team who not only prepare the cathedral for worship and see the liturgy is properly conducted.
He has changed the atmosphere of the cathedral and made it a more open, accessible and friendly place.
In recent years the cathedral has been used for so many major events including the production of major films.
The celebrations for the 800th anniversary of Magna Carta have meant a great many events in the cathedral requiring special responsibilities for the verger's team.
He lectures on the cathedral widely at home and abroad, in particular in the United States and encourages visitors to the benefit of the cathedral and the country alike.
As well as serving the cathedral community he has acted as Lay Chaplain to two of the Mayors of Lincoln in recent years.
---
John told Lincolnshire Reporter: "It was unexpected and completely humbling.
"My family will get the surprise along with everyone else.
"It is a community thing and it is really nice to have a little payback."
---
Janet Inman, 60, Lincoln
For services to volleyball and the sporting community in Lincolnshire
Since 1979, Janet has been a committee member for Lincolnshire Volleyball Association and for a 25 year period, 1987-2012, she was the chairperson.
She has also been a committee member for the East Midlands Volleyball Association for many years and again was chairperson from the mid 1990s until 2014.
Janet has vast experience as a teacher, youth leader, coach, trustee and volunteer which she always willingly shared with numerous different organisations.
At a national level she has been heavily involved with the English Volleyball Association and has received two awards from England Volleyball at their national awards.
Since 2011, she has been the director and then chairperson of the Young and Safe in Gainsborough Charity and she is also currently the chief executive of Lincolnshire Sport, the County Sports Partnership for Lincolnshire.
---
Janet told Lincolnshire Reporter: "I'm both surprised and honoured to be recognised.
"The award is really shared across the teams I have worked with over the years.
"Volunteering is never something you do alone, it's being part of a team that has always appealed to me and I would like to thank all those who have shared this journey with me."
---
Christine Mary Morgan, 69, Spilsby
For services to the community in Spilsby
Christine has served her community in various roles.
She currently serves as Federation Chairman of the Women's Institute (WI), through which she has been able to provide educational opportunities, offer a wide variety of activities and campaign on issues.
Their latest campaign was Save Our High Street which included supporting local businesses.
She has been a committee member for Save the Children for over 25 years. In this role she has managed to organise fundraising events that have raised an average of £10,000 every year.
Over 30 years, she has been influential in ensuring the elderly residents of Spilsby receive meals to their homes through her work with Meals on Wheels.
She has also given her time as a governor at the Great Steeping Primary School between 2006 and 2014.
---
Christine told Lincolnshire Reporter: "I am quite humbled.
"I think the people who have nominated me are far more deserving than I am.
"There has been some fantastic work in the community and I am delighted with the honour."
---
Mark Kenneth Smith, 47, Skegness
For services to Supporting People with Brain Injuries and their families
Mark's life changed forever in 2013 when his son Ryan suffered a life changing brain injury.
His son was riding his bike when he was hit by a van and his head injury resulted in his spending four months in a coma.
Since 2013 he has visited 110 schools and colleges nationally and spoken to over 25,000 children, promoting the wearing of cycling helmets.
Mark also established the Ryan Smith Foundation which helps and supports families in the same situation.
He has done all of this in his own time, whilst holding down his day job as a full time paramedic at EMAS.
---
Mark told Lincolnshire Reporter: "I am flabbergasted to be honest.
"I'm not sure how it all works but obviously I'm very humbled for this and to whoever put me up for this.
"It is a true testament to the family's efforts."
---
Members of the Order of the British Empire (MBEs)
---
Maurice George Brunton, 92, Gainsborough
For voluntary service through scouting
Maurice has held a number of posts throughout the Scout Association, including district treasurer.
His legacies include improving the scouting structures in Gainsborough, increasing numbers of scouts and the opportunities available to them, drawing in and supporting new young leaders in their roles and making sure the facilities used by scouts were fit for purpose.
Maurice's position as district commissioner saw him use his talents and skills to create and train new leaders to take on failing groups and to establish the new senior troop in the Gainsborough area.
He has strived to extend each young person's horizons, to enable them to fulfil their potential and to encourage active citizenship all within a framework of fun and friendship.
---
Maurice told Lincolnshire Reporter: "I am very proud to have been given this honour.
"I have been scouting for very long time and I am still the president of the Gainsborough district after 70 years of scouting.
"It has been my life and I am very honoured."
---
Lianne Estelle Tapson, 50, Grantham
For services to sport and the community in Lincolnshire, particularly Grantham
Lianne was introduced to the management committee of Grantham Tennis Club (a facility which manages seven tennis courts and associated facilities) in 2004.
Within months she was asked to become chair and due to her vision and determination she pursued plans to expand the club vigorously.
Her drive resulted in a £3.2 million facility that is on a par with any tennis club in the country. In light of this, however, she wished to ensure that the new tennis club remain a true community facility, accessible to all, not just an elite training facility.
Thus she got as many groups involved in the Club as possible, facilitating groups of all ages playing together whilst opening a café run by Mencap.
This café recently won the best not for profit organisation at the 2015 Grantham Business Awards.
The club now has wheelchair members and it is hoping to be able to support those with learning difficulties at the Special Olympics in 2017.
She personally ensured external funding to the tune of £2.5 million. In addition, she has vigorously pursued relationships with bodies such as the LTA, worked behind the bar on a Friday and assisted with coaching the juniors.
After this continued regeneration, she refused the proposal of the GTC committee to have the facility named after her and instead got every member's name to appear on the GTC logo.
She personally oversaw the development of a branch within her organisation, Totemic, called Totem Giving which has donated £1.5m to local and national charities over the last three years.
As a result of her efforts, Totem Giving has become an established branch within the company and was instrumental in setting up Inspire and an independent sports charity supporting local schools develop PE, Sport and Leadership for the benefit of young people.
---
Lianne told Lincolnshire Reporter: "I'm totally gobsmacked and very humbled.
"I appreciate I've done good things but only with the help of good people.
"It really is amazing. It's been a fantastic journey and this honour leaves me breathless."