December 15, 2016 2.42 pm
This story is over 83 months old
Shocking footage of van driver smoking and eating moments before double fatal B1188 crash
Dashcam and cab footage has been released showing a van driver eating at the wheel moments before a crash on the B1188 which killed an elderly husband and wife. The collision was reported to police at 9.19am on Monday, January 11, on the B1188 Sleaford Road, Metheringham, towards Lincoln. Footage shows the driver, Michael Boothman, smoking and eating…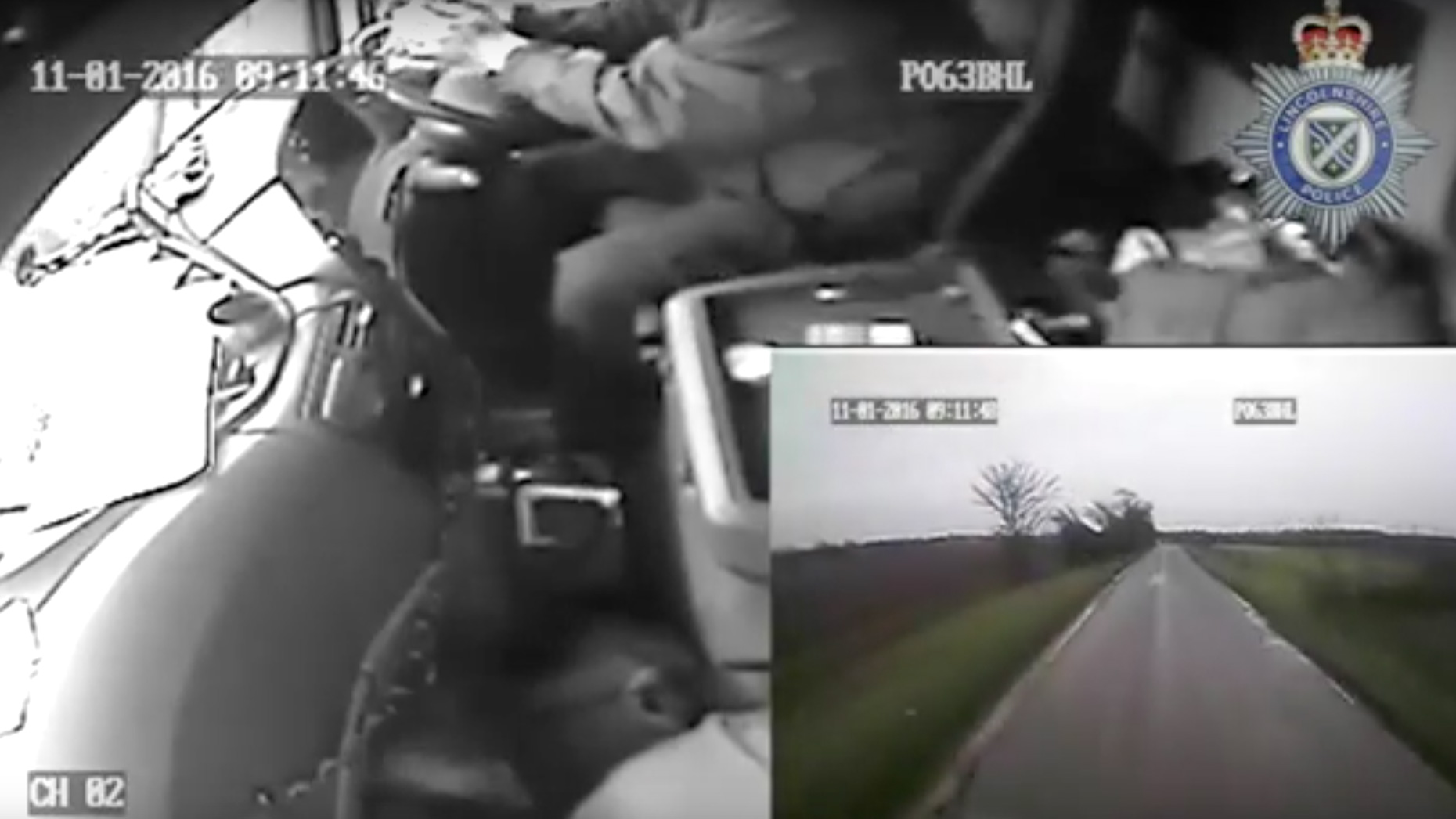 Dashcam and cab footage has been released showing a van driver eating at the wheel moments before a crash on the B1188 which killed an elderly husband and wife.
The collision was reported to police at 9.19am on Monday, January 11, on the B1188 Sleaford Road, Metheringham, towards Lincoln.
Footage shows the driver, Michael Boothman, smoking and eating whilst at the wheel of his delivery van.
Moments after, Boothman entered a right hand bend too fast, and drove into the opposite lane, where he collided head on with an oncoming Lexus.
The Lexus driver Brian Dickinson, an 82 year old farmer, and his wife Ruth, 77, a retired nurse both lost their lives as a result of the collision.
In the video, PC Michelle Ford, Forensic Collision Investigation for Lincolnshire Police, discusses how dangerous Boothman's driving was on the day of the crash.
She said:
"All this evidence within this cab on this journey up to the collision just shows his disregard for his driving.
"Here we have a driver who has a poor attitude to risk and no regard for the law.
"He doesn't pay attention to speed limits, neither he nor his passenger wear a seatbelt, he's smoking while he's driving and eating and just not in control of that vehicle.
"The judge was right, this was an accident waiting to happen."
Boothman, 38, of Kirkstall, Leeds, admitted two charges of causing death by careless driving as a result of the incident on January 11 this year.
He has been sentenced to two years in prison and has been banned from driving for three years and ordered to pass a re-test before he can have his licence back.