January 4, 2017 1.41 pm
This story is over 66 months old
Angry Lincoln man cleans £12m High Street footbridge littered with junk
A Lincoln man has taken it upon himself to clean the lifts at the £12 million High Street footbridge after being disgusted by the mess left by careless users. Andy Bonfet said he felt angered that people had began to 'use it as a bin' and decided to clean both lifts himself. Andy is disabled and uses…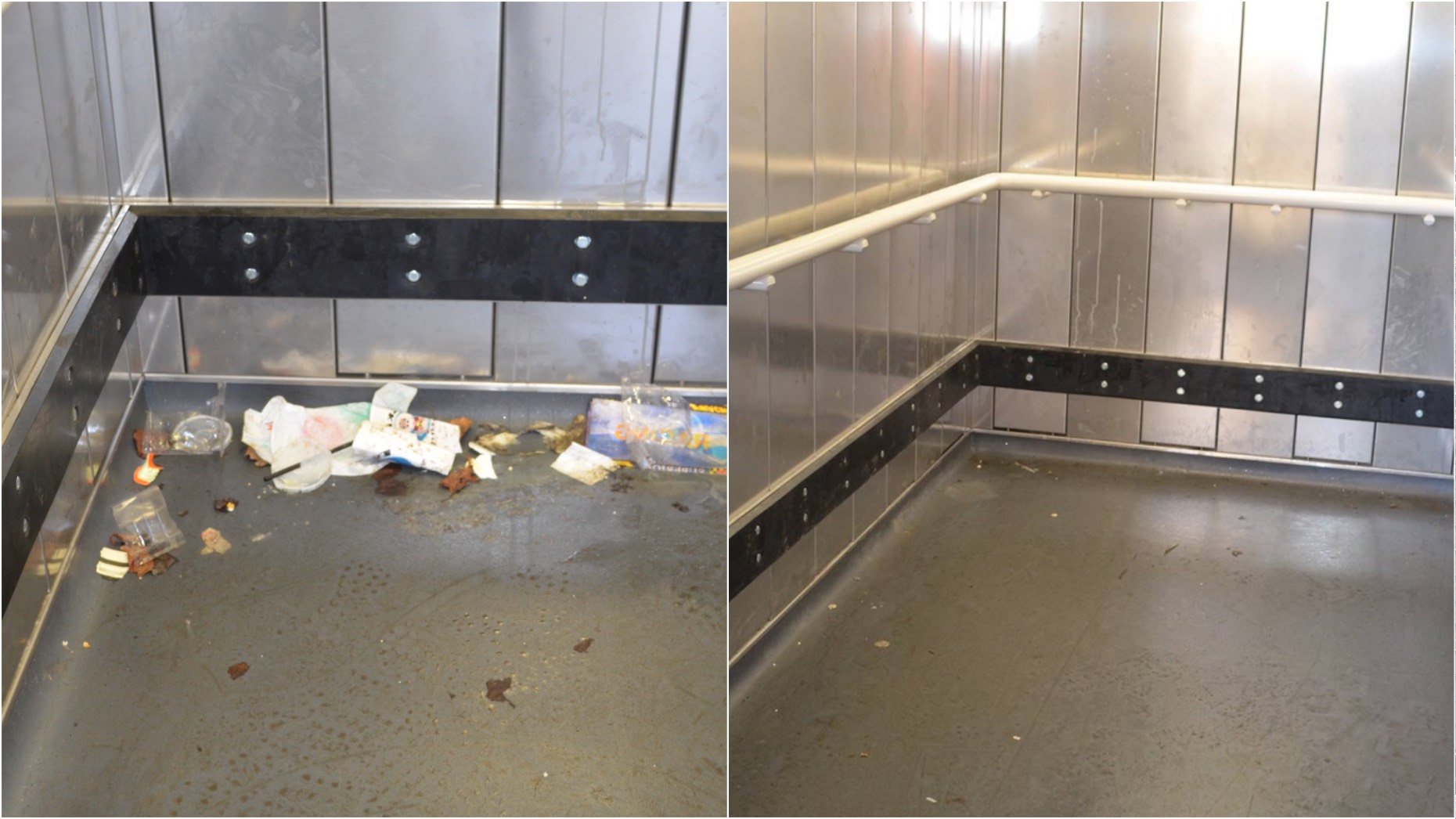 A Lincoln man has taken it upon himself to clean the lifts at the £12 million High Street footbridge after being disgusted by the mess left by careless users.
Andy Bonfet said he felt angered that people had began to 'use it as a bin' and decided to clean both lifts himself.
Andy is disabled and uses the lift regularly and has said that it's "depressing that people don't look after something so expensive".
He told The Lincolnite: "I'm disabled so I have to use the lift regularly and every time I have used it it has been filthy.
"It is depressing that people aren't looking after it, it has cost a lot of money and people should keep it clean.
"I was sick of it so went home, picked up a pair of gloves and a bin bag and cleaned it up myself."
Many residents have been outraged by the litter build up on the footbridge.
Audrey Webb, a pedestrian who uses the footbridge often, said: "I think the litter is terrible.
"The lifts are disgusting, they are full of paper empty bottles and apple cores."
Ronnie Wright, who also uses the lifts, said: "The lifts the other day were horrendous, it was filthy.
"I don't know how often they get cleaned but the council should be cleaning it at least once a day."
Simon Walters, Strategic Director for Communities and Environment, at City of Lincoln Council said: "We pick up litter at the footbridge and lifts during the day, along with the rest of the high street.
"The council does everything it can to keep Lincoln clean – we spend thousands of pounds every year litter picking and it is disappointing that people continue to drop their rubbish when there are numerous bins in the city centre they could use.
"We all have a duty of care toward our environment and people need to take responsibility for their own actions so we can ensure our city continues to be a clean and pleasant place to live."