January 6, 2017 3.41 pm
This story is over 63 months old
Hundreds turn up for annual Haxey Hood tradition
Hundreds of locals and visitors have turned out for the annual Haxey Hood event in Lincolnshire. The ancient game involves a large scrum called the sway, which sees people push a leather tube called the hood to one of four pubs, where it remains until the following year's event. Work grinds to a halt from noon…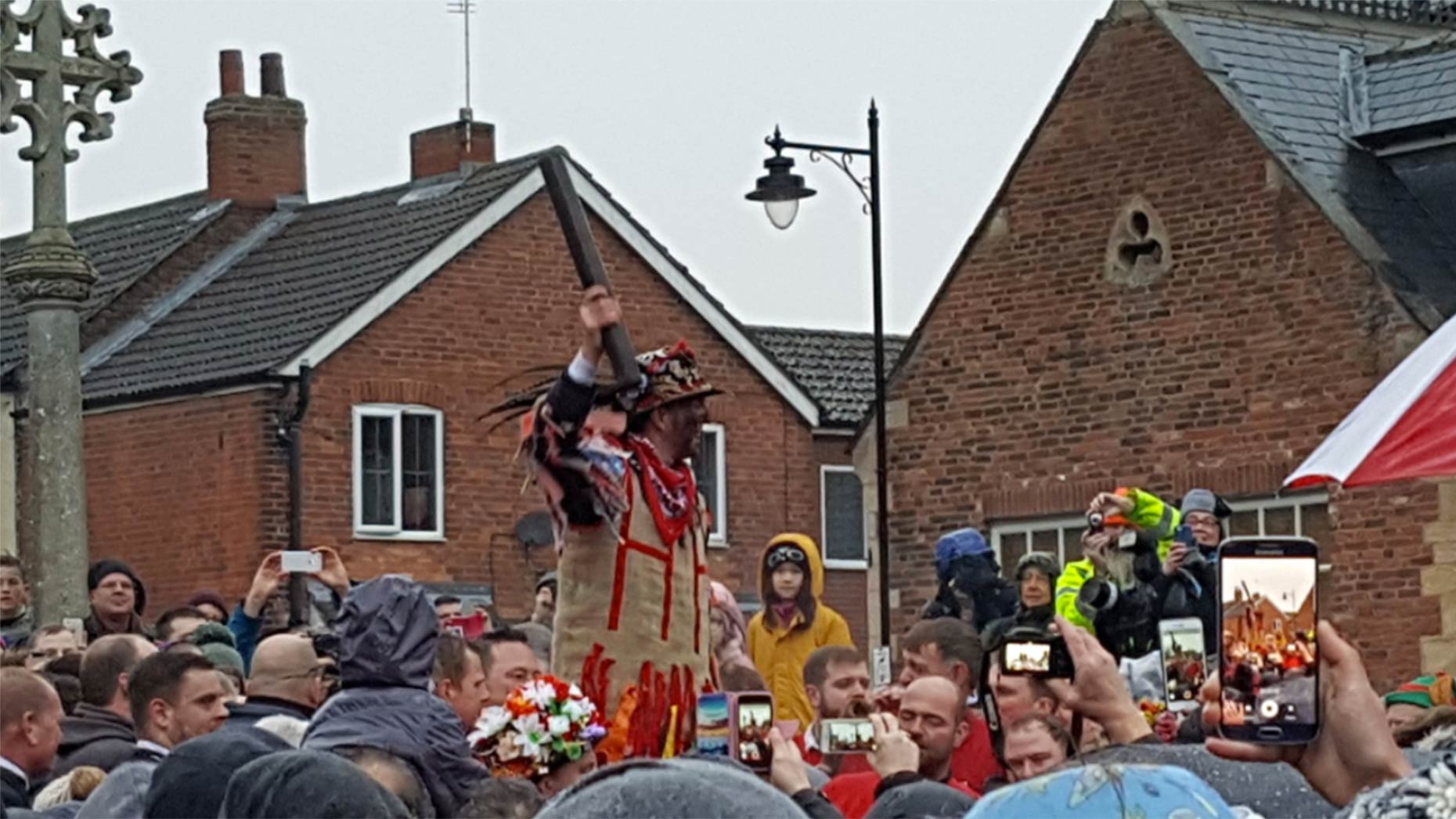 Hundreds of locals and visitors have turned out for the annual Haxey Hood event in Lincolnshire.
The ancient game involves a large scrum called the sway, which sees people push a leather tube called the hood to one of four pubs, where it remains until the following year's event.
Work grinds to a halt from noon as people go to Haxey to take part in the ritual.
Free drinks are provided at pubs, with people singing folk songs and painting the Fool's face.
The Fool then leads a procession, where he is allowed to kiss any woman on the way.
He makes his traditional speech at 2.30pm, during which a fire is lit with a damp straw behind him.
This is known as 'Smoking the Fool'.
At the end of the speech, the Fool finishes with the traditional words that the crowd chant along with him.
They are: "hoose agen hoose, toon agen toon, if a man meets a man knock 'im doon, but doan't 'ot 'im," which translates as: "house against house, town against town, if a man meets a man, knock him down but don't hurt him."
Following the speech, the Fool leads the participants to a field to begin the game.