January 11, 2017 12.12 pm
This story is over 82 months old
Lincoln passageway still a hotbed for drug taking and defecation, say nightclub staff
A city centre passageway which was previously earmarked for closure due to anti-social behaviour is still a hotbed for drug taking and defecation, say staff at a nearby nightclub. Members of staff at Home nightclub off Lincoln High Street have said they are forced to clear human faeces, needles and trash regularly from St Peter's Passageway,…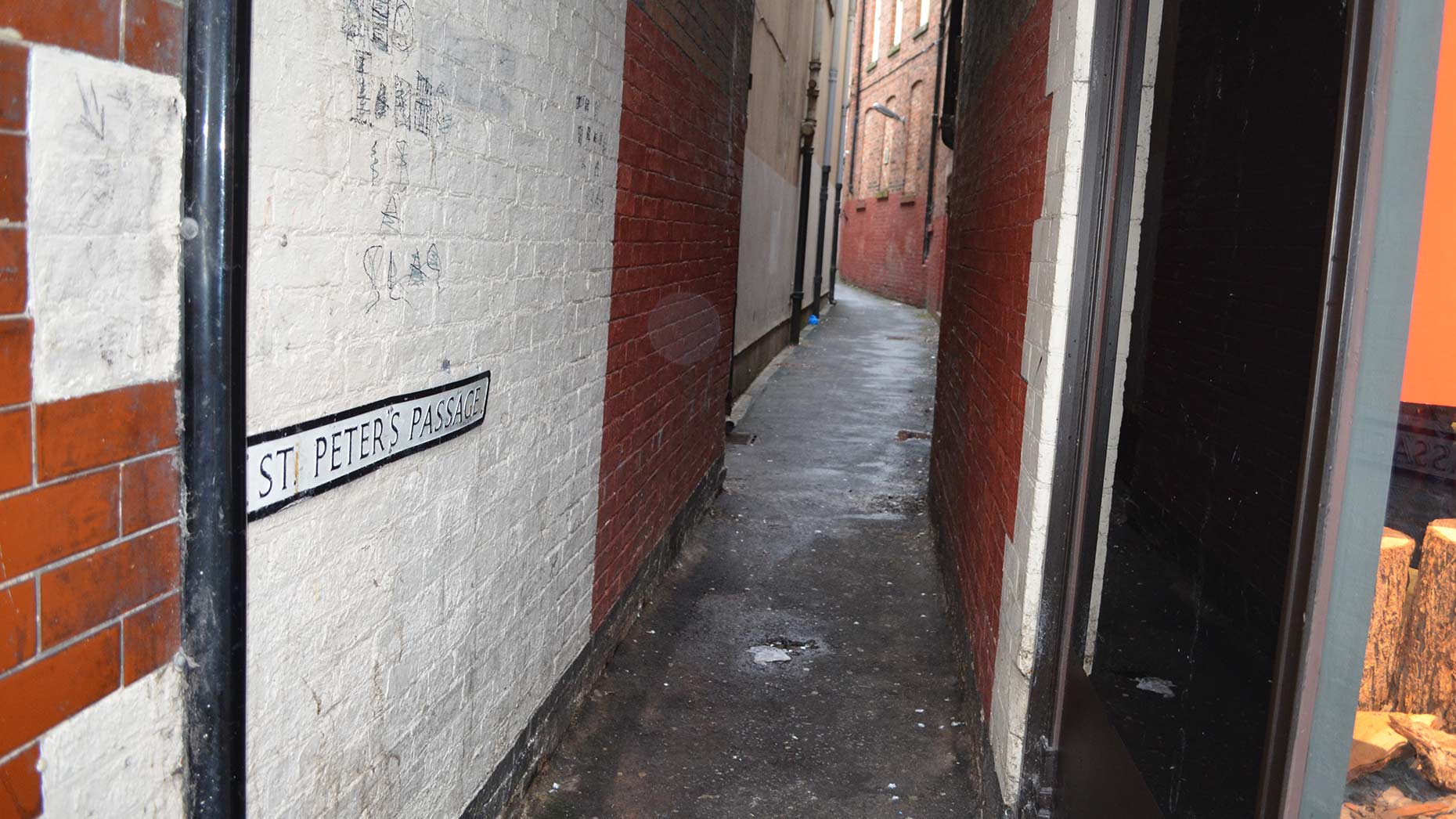 A city centre passageway which was previously earmarked for closure due to anti-social behaviour is still a hotbed for drug taking and defecation, say staff at a nearby nightclub.
Members of staff at Home nightclub off Lincoln High Street have said they are forced to clear human faeces, needles and trash regularly from St Peter's Passageway, which runs behind the club linking High Street and Mint Lane.
City of Lincoln Council has however said the response to its closure plans and consultation in 2015 was low and those who did respond wanted the way to remain open as it was a "historic passageway".
Just one police incident was recorded in the area in the last 12 months.
A member of staff at Home nightclub, who did not wish to be named, told The Lincolnite: "There's always a group of people that congregate in our fire exits and are seen taking drugs and drinking.
"We are constantly finding needles and other items there. We're also having to deal with human faeces, which is of course very unpleasant.
"No one really uses it apart from those at night who want to go to the loo or in the day to socialise.
"It feels like the police and the council don't care, at one point there was talk of the pathway being gated but nothing has happened."
Lincolnshire Police said that only one incident, relating to a robbery, had been reported in the area in the last 12 months. A spokesperson advised that any issues should be reported via the non-emergency 101 number.
Sam Barstow, Service Manager for Public Protection and Anti-Social Behaviour at City of Lincoln Council said: "The city council ran a four-week public consultation on a proposal to install gates at each end of St Peter's Passage in September 2015, following a number of reports of anti-social behaviour.
"We received a relatively low response to the consultation and the outcome was not supportive of taking action.
"This was largely on the basis that this is an historic passageway in the city that people wanted to remain open.
"We will continue to monitor the area and remain willing to take measures to tackle these issues, should the public support this. This kind of anti-social behaviour will not be tolerated as we look to improve the attractiveness of our city.
"We're not aware of an increasing number of incidents, either through police data or our own, so I would encourage people to report any incidents to the council's PPASB team."