January 11, 2017 9.39 am
This story is over 66 months old
Lincolnshire A&E departments 'exceptionally busy' amid winter blast warning
People are being asked to consider alternative health services as A&E departments in the county face extra pressure. The warning from health bosses come as a weather warning for cold conditions and possible snow edges nearer. An updated warning from the Met Office is in place for showers of snow and sleet in Lincolnshire between five…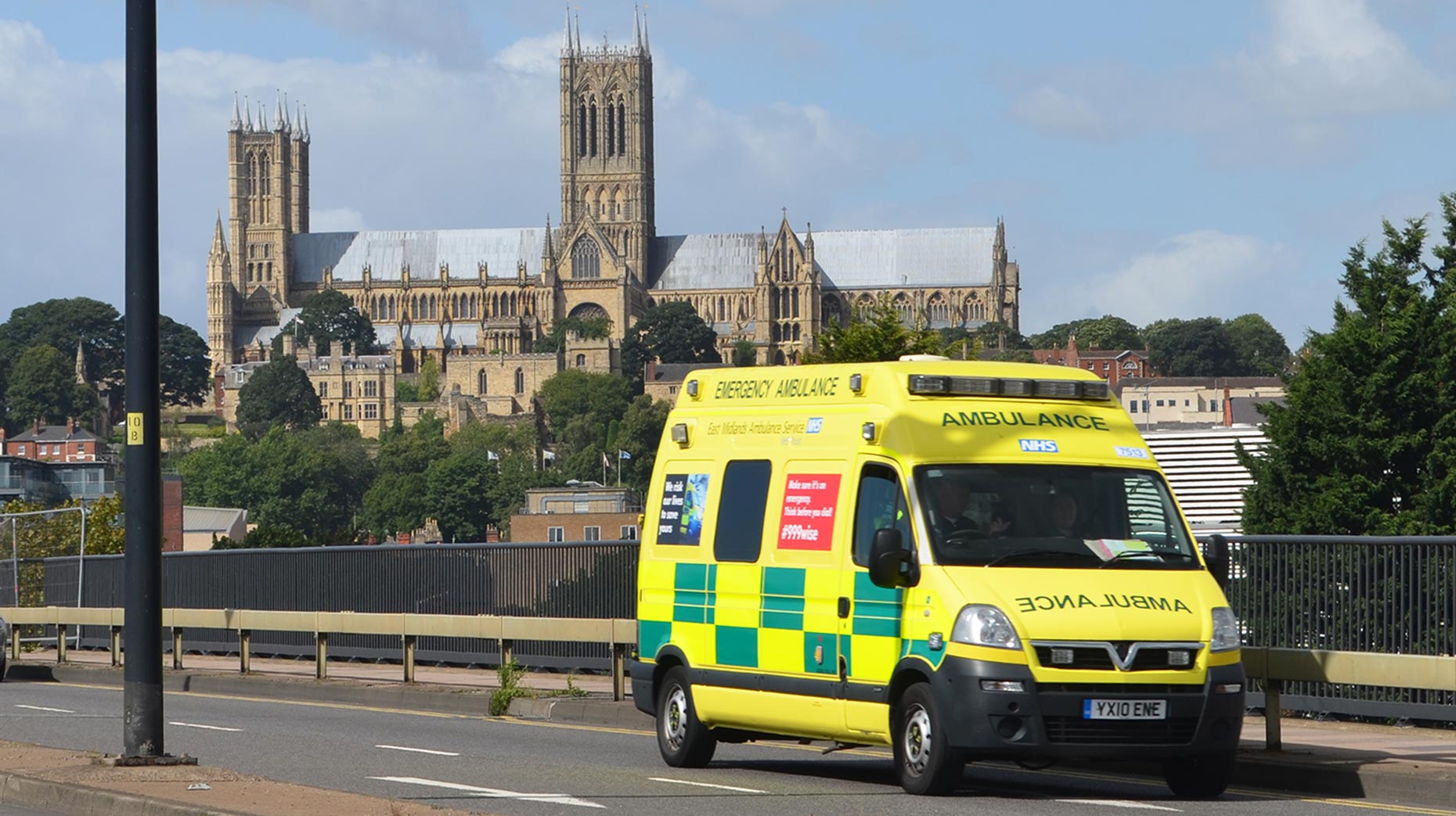 People are being asked to consider alternative health services as A&E departments in the county face extra pressure.
The warning from health bosses come as a weather warning for cold conditions and possible snow edges nearer.
An updated warning from the Met Office is in place for showers of snow and sleet in Lincolnshire between five past midnight on Friday, January 13 and five to midnight that day.
Forecasters say two to four centimetres of snow may affect lowland levels and disruption to some transport networks is expected. Strong winds will also affect coastal areas of the county.
Social care staff have been placed in all hospitals to help patients return home as quickly as possible, freeing up hospital beds, as well as signposting people at the doors of A&E departments who may not need to be there.
Lynne Bucknell, hospital services manager at the council, says: "Winter means the health and care system as a whole faces considerable challenges in dealing with greater numbers of patients, this is particularly the case when we have severe weather.
"In social care, we've planned with our health colleagues for increased demand. We have social care staff based in all our hospitals, making sure people are getting home safely as soon as they're ready. We also have staff at the front door of the hospital to help people who need support but don't need to be at A&E."
Interim Director of Operations Michael Woods at United Lincolnshire Hospitals NHS Trust said: "The whole of the NHS in Lincolnshire continues to face significant demand on its services.
"This also involves using community bed capacity for patients who are aren't ill enough to be in hospital but aren't well enough to be discharged home. However we still have a high number of very sick patients on our wards with complex health needs.
"A&E remains open as usual but is exceptionally busy.
"We would ask people to only attend A&E with serious or life threatening illnesses and to seek alternative support for on-going problems or minor injuries.
"Those who attend with minor conditions will still be treated, but will have long waits. We urge everyone to think twice before they go to A&E – if it's not serious or life threatening, you shouldn't be there.
"Many illnesses can be better treated by visiting your local pharmacy, calling 111, visiting your local GP, or GP out of hours services, or attending a walk in centre or a minor injuries unit."
The range of alternative services to A&E includes:
Pharmacy
Your local pharmacist can provide confidential, expert advice and treatment for a range of common illnesses and complaints, without you having to go to your GP or other healthcare setting.
NHS 111
NHS 111 is a service which makes it easier for you to access NHS services. NHS 111 is available 24 hours a day, 365 days of the year and is free when you telephone 111. You can call 111 when you need medical help fast but is not a 999 emergency.
GP Out of Hours service
If you need a doctor out of normal hours, dial NHS 111 to contact the GP Out of Hours service.
Walk in centre
Lincoln Walk-in Centre, 63 Monks Road. Lincoln LN2 5HP
Tel: 01522 528153 opening times 8am- 8pm
Grantham Enhanced Out of Hours Service
Kingfisher Suite, Grantham and District Hospital, Grantham NH31 8DG
For booked appointments with the traditional GP Out of Hours Service, dial NHS 111 6.30pm-8am on weekdays or 24hours a day at weekends and Bank Holidays.
For injuries only (cuts, minor burns, sprains and suspected fractures, bites and stings), walk in without an appointment 6.30pm-11.30pm seven days a week.
Minor injury units
Sleaford Medical Group, 47 Boston Road, Sleaford, Lincolnshire, NG34 7HD
Tel: 01529 419100 opening times 8am – 8pm weekdays, 8am – 6pm weekends
The City Care Centre, Thorpe Road, Peterborough PE3 6DB.
Tel: 01733 293800 opening times 8am-8pm
Stamford Hospital, Ryhall Road, Stamford, Lincolnshire,PE9 1UA
Tel: 01780 764151 open 9am- 5pm
Newark minor injury unit and urgent care centre
Newark Hospital, Boundary Road , Newark, Nottinghamshire, NG24 4DE
Tel: 01636 681681 opening times
John Coupland Hospital, Ropery Road, Gainsborough, Lincolnshire, DN21 2TJ.
Tel: 01427 816 502, open seven days: 8am – 8pm
Johnson Community Hospital, Spalding Road, Pinchbeck, PE11 3DT
Tel: 01775 652000 , open seven days: 8am – 6pm
Urgent Care Centres
Sleaford Medical Group, 47 Boston Road, Sleaford, Lincolnshire, NG34 7HD
Tel: 01529 419100 opening times 6.30pm – 8pm weekdays, 8am – 6pm weekends
Skegness Hospital, Dorothy Avenue, Skegness, Lincolnshire PE25 2BS
Tel: 01754 613504
Open: 24 hours, seven days a week (including Christmas Day and Bank Holidays)
County Hospital, High Holme Road, Louth, Lincolnshire LN11 0EU
Tel: 01507 600100 ext 1223
Open: 24 hours, seven days a week (including Christmas Day and Bank Holidays)