Lincolnshire heroes recognised for outstanding contributions to policing
A number of Lincolnshire's unsung heroes have been highlighted for their outstanding contributions to policing at an awards ceremony hosted by Chief Constable Neil Rhodes. The ceremony, which took place on Thursday, January 26 at the Lincolnshire Police Headquarters in Nettleham, saw awards going to officers, staff and members of the public from across the…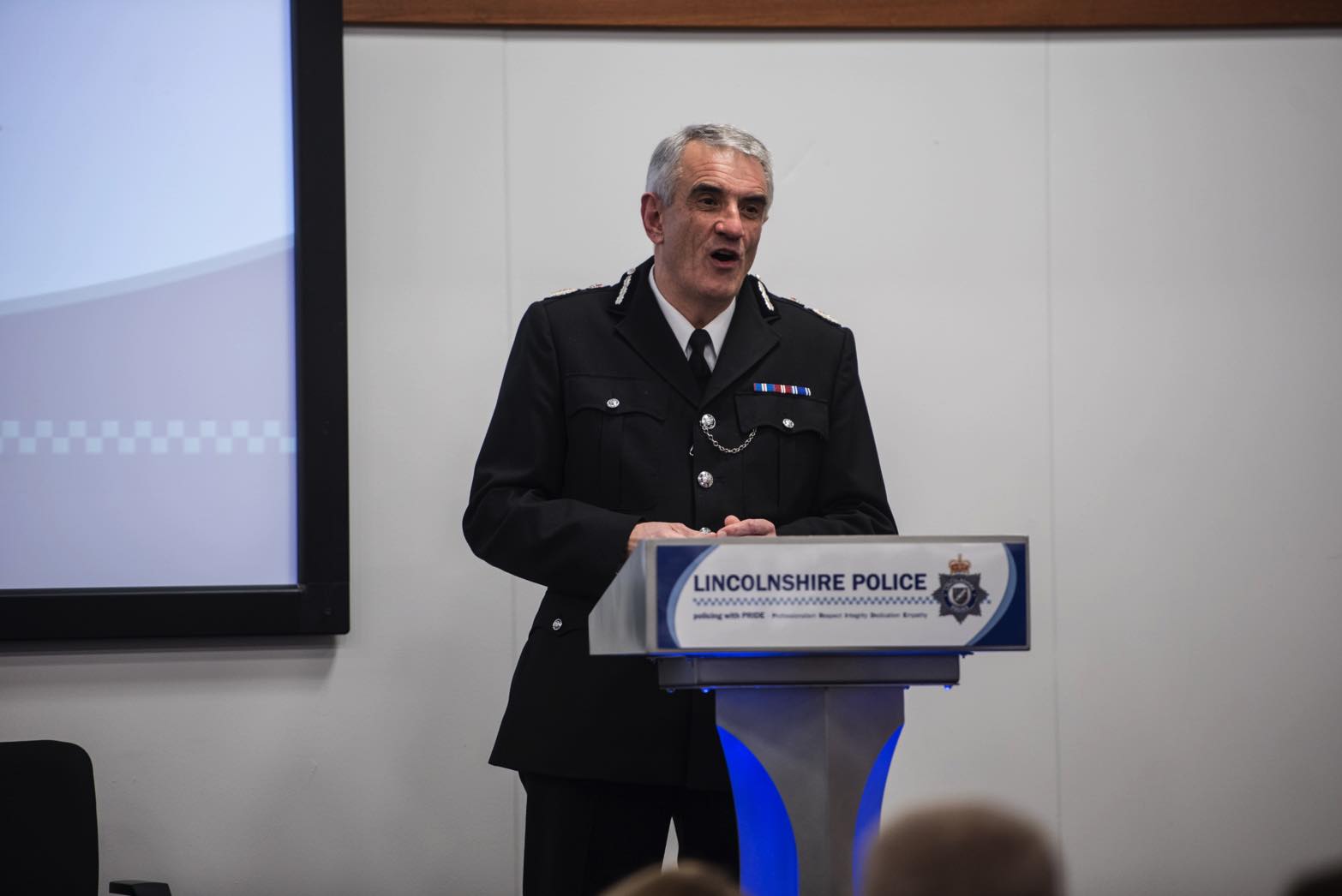 A number of Lincolnshire's unsung heroes have been highlighted for their outstanding contributions to policing at an awards ceremony hosted by Chief Constable Neil Rhodes.
The ceremony, which took place on Thursday, January 26 at the Lincolnshire Police Headquarters in Nettleham, saw awards going to officers, staff and members of the public from across the county for heroic acts and outstanding contributions to the service.
Take a look at some of the winners from across the county:
---
Sergeant Adrian Wootton, PC Ben Blackwell and PC Carl Warrener
Location: Grantham
Awards: Royal Humane Society Certificate of Commendation and Chief Constable's Certificate of Commendation
Mark Jones, a Police Constable for the British Transport Police was cycling home after his early turn when a car overtook him and knocked him off his bicycle, leaving him on the side of the road with severe injuries to his head and body.
The three officers had just left Grantham Barracks when they were alerted to the incident by a member of the public.
The officers, who were all advanced first aid trained administered first aid to Mark, who had a severe head injury and had lost a lot of blood. The officer's actions saved Mark's life.
---
Sergeant Nick Waters and PC Daniel Brant
Location: Crowland
Award: Chief Constable's Commendation
Ambulance and fire crews attended a house in Crowland where they believed a man was unconscious.
On arrival the man became hostile and took hold of some knives and started to threaten the ambulance and fire crews.
The crews retreated for safety leaving the man attacking the door with the knife and making threats to harm them and his partner.
On arrival Sergeant Waters and PC Brant challenged the man and managed to bring the situation to a swift conclusion without harm to anyone involved.
---
PC Hayley Abraham, PC Iain Bushell and PC Sean Hanley
Location: Boston
Award: Chief Constable's Commendation
A call was made about a woman hanging from a window.
A man was holding the woman to try to prevent her fall.
PC Bushell and PC Abraham were first on scene. PC Abraham engaged with the woman from the street whilst PC Bushell gained access to the property.
PC Bushell grabbed hold of the man to anchor and assist him whist all three officers continued negotiations with the woman to calm the volatile situation. The woman was pulled to safety.
---
For a list of award winners from Lincoln and surrounding villages, visit The Lincolnite.