January 20, 2017 11.56 am
This story is over 66 months old
Friendly deer Daphne to be remembered with memorial after dog attack
A friendly Lincolnshire park deer is to be honoured with a special memorial after she was killed in a dog attack. Daphne the deer was a frequent visitor at Waters' Edge Country Park in Barton and was well known by staff and visitors. She was sadly put down after being attacked by a dog on…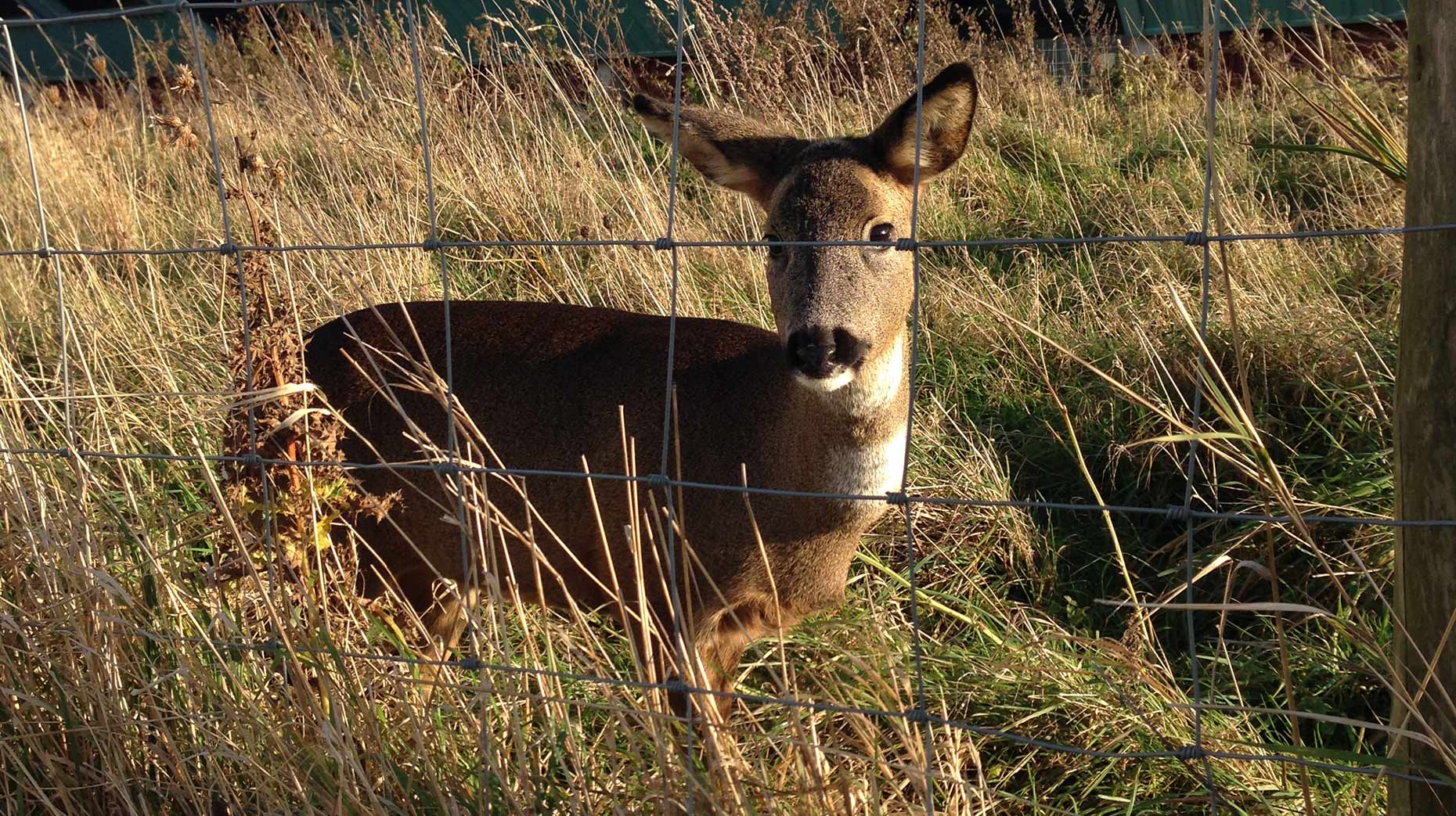 A friendly Lincolnshire park deer is to be honoured with a special memorial after she was killed in a dog attack.
Daphne the deer was a frequent visitor at Waters' Edge Country Park in Barton and was well known by staff and visitors.
She was sadly put down after being attacked by a dog on Wednesday.
North Lincolnshire Council is to have a memorial wall put up inside Waters' Edge Visitor Centre from Saturday, February 21 so people can place their fond memories and photos of Daphne the deer.
The council is also appealing for any willow weavers who would like to make a sculpture of Daphne to be placed in the meadow – her favourite place.
They should contact the Denise Berry on 01652 631500.
Three-year-old Daphne came to the country park around two years ago and never left. The council said she enjoyed daily visits – particularly from children who brought her food.
Hundreds of people have left tributes and condolences on social media following the news of the attack.
Councillor Rob Waltham, leader of North Lincolnshire Council, said: "Daphne was incredibly popular with visitors and so friendly with everyone. She was the Country Park's best kept secret. Everyone loved her and it so sad that her life has ended in such a terrible way.
"We've been inundated with Facebook comments from the public upset about her sudden death. We knew Daphne was popular but didn't appreciate just how much. It is only fitting that we have a memorial for her where visitors have somewhere they can go and remember her.
"Please, please keep your dog on a lead. No matter how well you think you know your dog, they can be unpredictable. And if you know anything about this awful attack on this poor defenceless animal, get in touch."
The council has put up a £200 reward for information that leads to a successful prosecution.
Anyone with information is being asked to call 01724 29700 or email [email protected]
People can also send in their photos of Daphne for the memorial by emailing [email protected] or posting to:
Daphne's Memorial
Waters' Edge Visitor Centre
Maltkiln Road
Barton Upon Humber
North Lincolnshire
DN18 5JR
Tel: 01652 631500