January 25, 2017 10.23 am
This story is over 59 months old
Mixed views from Lincolnshire MPs over unitary authority referendum
Lincolnshire County Council's push for a referendum on whether to scrap the eight county and district councils in favour of a unitary system has been met with varied responses from local MPs. As reported earlier this week, county council leader Martin Hill announced that councillors would be asked to take a vote on February 24…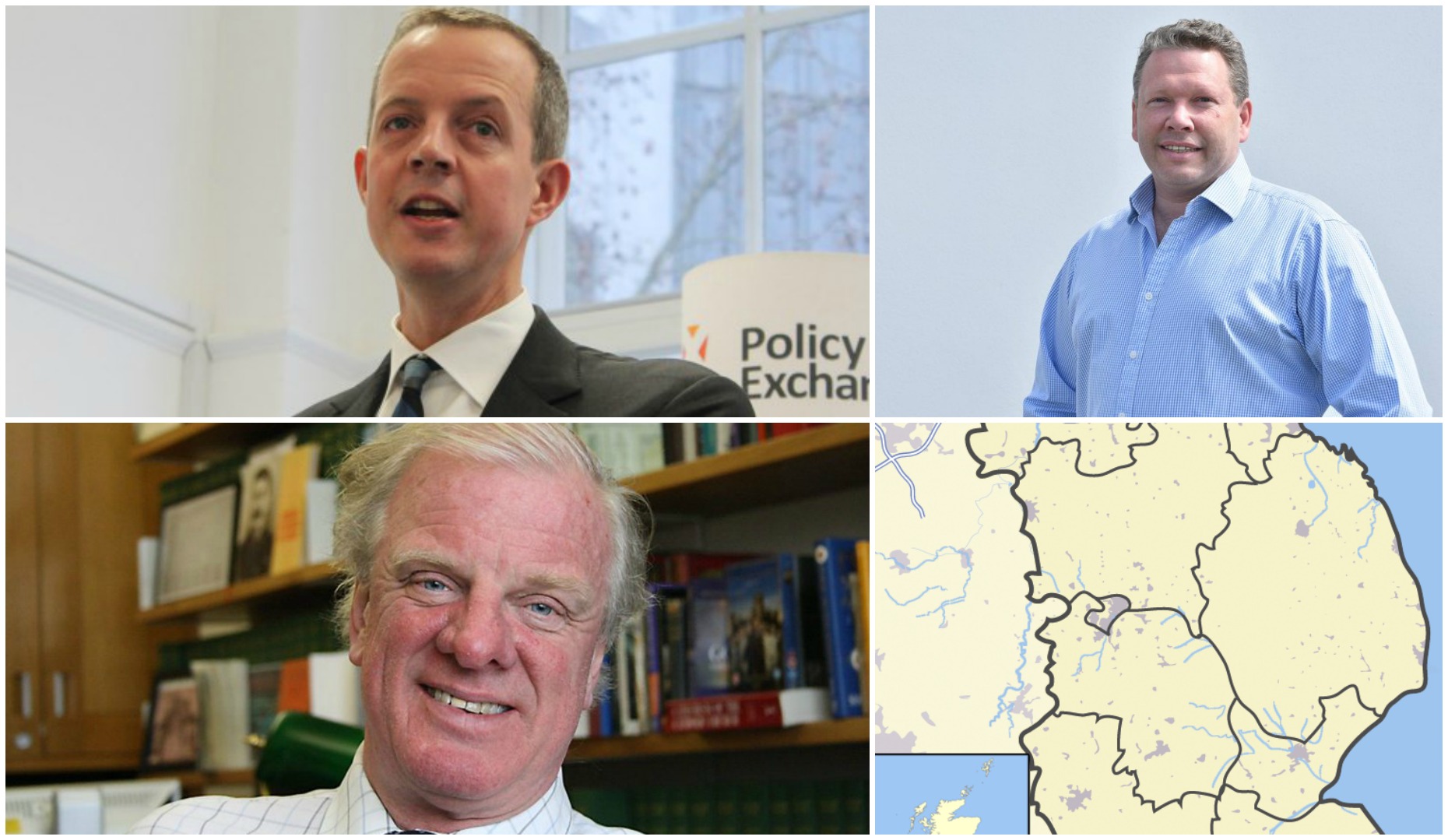 Lincolnshire County Council's push for a referendum on whether to scrap the eight county and district councils in favour of a unitary system has been met with varied responses from local MPs.
As reported earlier this week, county council leader Martin Hill announced that councillors would be asked to take a vote on February 24 with the potential for a referendum to be held as early as May 4 – the same day as county council elections.
District council leaders have dismissed the idea, with leader of the City of Lincoln Council Ric Metcalfe describing the proposal as 'nonsense', and East Lindsey District Council leader Councillor Craig Leyland deeming one unitary authority 'not viable'.
Three of the county's seven MPs responded with their views when contacted by Lincolnshire Reporter.
While Conservative MP for Grantham and Stamford Nick Boles enthusiastically supported the motion proposed by Councillor Martin Hill, others were wary of the effect on their constituencies.
Strong support
MP Nick Boles said he believed the current system was a waste of money: "I have always believed that having both district and county councils operating in the same area as parish and town councils wasted money and confused voters.
"Maybe it could be justified when there was lots of money to go round but now that local government services face painful cuts to get the deficit down such duplication is no longer acceptable.
"I strongly support Martin Hill's proposal for a referendum on the question. I am very keen to hear from constituents with their views about the plan and especially interested to know if they believe we should have one, two or more unitary councils to replace the current structure of seven overlapping districts and one county."
'Must be agreed by all'
Conservative Gainsborough MP Edward Leigh was more cautious in his response to the proposition of a vote on a new unitary authority scheme for the county, recognising district council's close relationship with residents.
He said: "Any change in how Lincolnshire is governed, at a local level, must proceed only with the consent of all local authorities.
"No one wants a bruising battle to the end of this decade, and perhaps beyond, between the district and county councils about which should be abolished. If this is to proceed it must be with the agreement of the county and all the district councils, not a hurried proposal from one authority.
"The county council covers a very large amount of territory which can often mean that the decisions it takes in the city can feel remote. The district councils are much closer to the residents they represent and can be more effective in doing so.
"It would be quite wrong for the county council to hold a plebiscite, as a way to secure the Secretary of State's agreement, to a plan that may not have the support of the districts."
---
ALSO READ: MP and city leaders to debate how referendum to scrap district councils would impact Lincoln
---
Lincoln MP Karl McCartney has said he is meeting with key city council representatives on Thursday, January 26 to determine how plans could impact residents in the city.
He added: "What I would add is that as far as I am aware the County's Members of Parliament have still not received any official communication from Lincolnshire County Council about their plans so I think if they are going to sell this idea to the Lincolnshire public, I would suggest that they urgently review how they communicate to key stakeholders."