January 20, 2017 3.09 pm
This story is over 82 months old
Nominations open for coveted Lincoln Civic Award
The Trustees of the Lincoln Civic Award are urging people to nominate outstanding individuals, organisations or businesses, which they think are worthy of receiving the coveted accolade this year. The award, which is presented annually, will go to a person, charity or company which has, in the opinion of the Trustees, brought credit to the…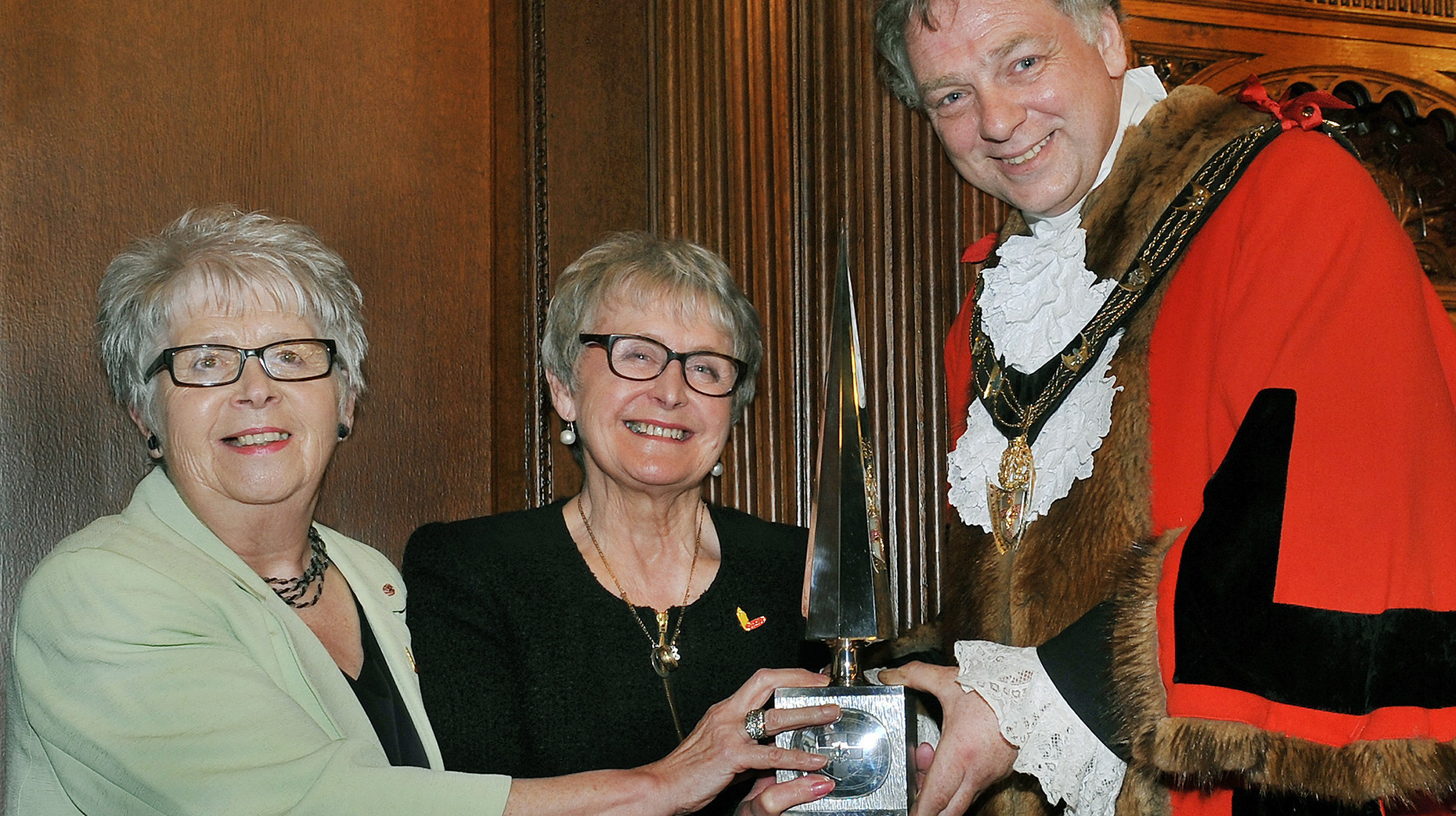 The Trustees of the Lincoln Civic Award are urging people to nominate outstanding individuals, organisations or businesses, which they think are worthy of receiving the coveted accolade this year.
The award, which is presented annually, will go to a person, charity or company which has, in the opinion of the Trustees, brought credit to the city of Lincoln.
They will join a line-up of award-winning individuals, organisations and firms who have made a real difference over time or through one outstanding act or performance.
The Trustees are keen to encourage nominations in respect of individuals who may be "working behind the scenes" as well as people, firms and organisations already in the public eye.
Last year, Candles – a cancer survivors' charity set-up locally by Pam Connock and Dyllys Firth – won the award.
In 2015, the Red Arrows aerobatic display team won the award, which recognised the team's outstanding work in its 50th year of displaying.
Lincoln Civic Award Trustees' Chairman Henry Ruddock said: "An amazing variety of individuals, companies and charities have been proud recipients since the trophy was first presented in 1967.
"Whoever wins this magnificent trophy will be able to keep it for a year and ultimately retain a small replica."
People can make nominations by going online and registering their suggestion(s) on the website or by going into Ruddocks in High Street and picking up a printed entry form, which should be delivered to City Hall in Beaumont Fee, Lincoln – by post or in person.
Entries close at 12 noon on March 10, 2017 and the Civic Award will be presented at a ceremony in Lincoln's Guildhall on April 27, 2017.