January 26, 2017 10.35 am
This story is over 63 months old
Praise for ambulance crew involved in Waddington crash
Residents have praised the actions of two ambulance crew members who were involved in a serious collision in Waddington near Lincoln yesterday. The ambulance was on its way to a 999 call when it was involved in the crash with two cars at around 1pm on Wednesday, January 25 on the A607 at the junction…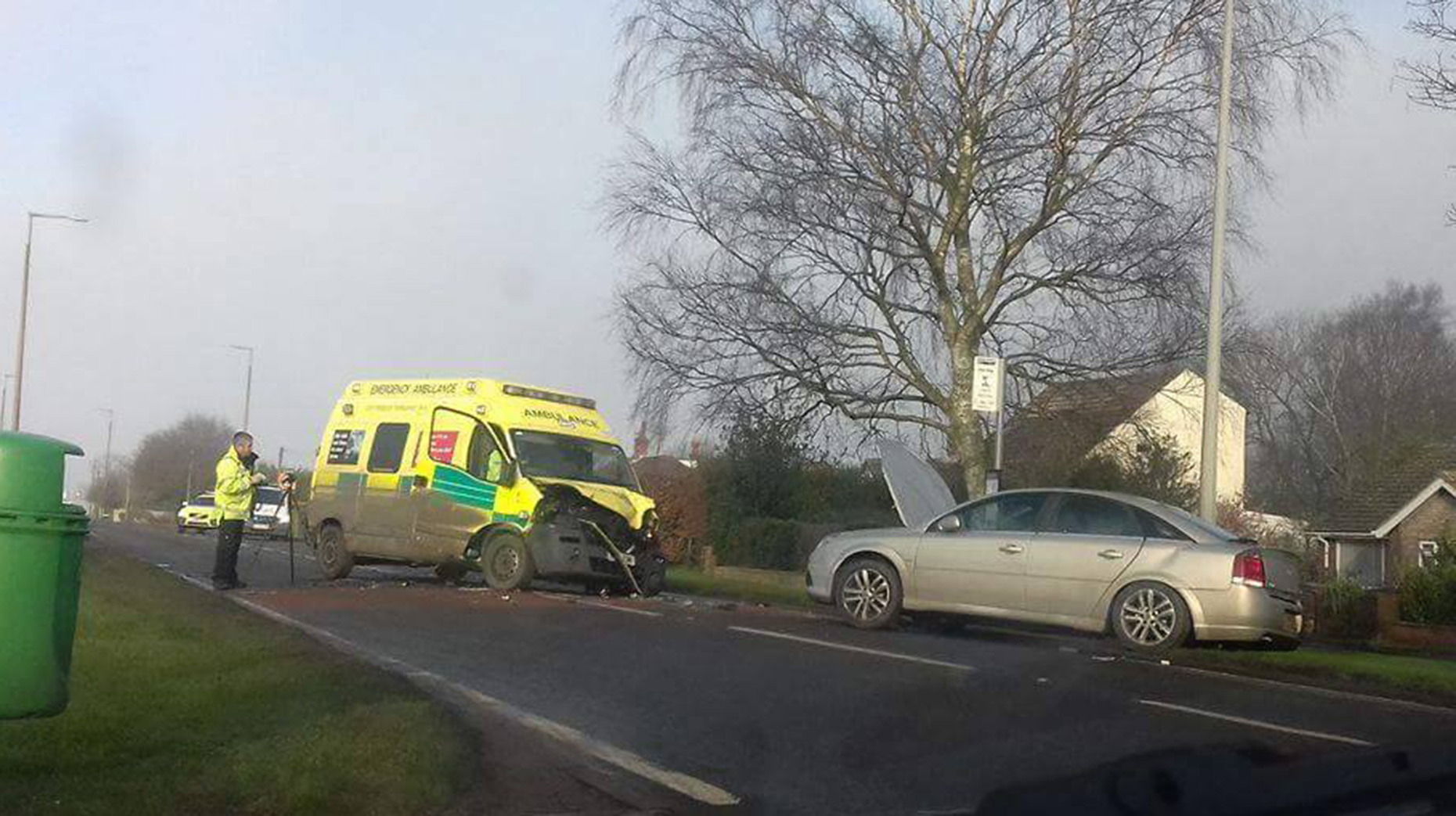 Residents have praised the actions of two ambulance crew members who were involved in a serious collision in Waddington near Lincoln yesterday.
The ambulance was on its way to a 999 call when it was involved in the crash with two cars at around 1pm on Wednesday, January 25 on the A607 at the junction with Vanwall Drive.
Investigations into the collision are continuing today and the East Midlands Ambulance Service has said it is assisting Lincolnshire Police with the process.
As reported at the time, five people, including two ambulance staff, were taken to hospital for treatment. One person was airlifted to Queen's Medical Centre in Nottingham.
Lincolnshire Police confirmed later that evening that injuries were not as serious as initially feared.
"They were amazing"
Scores of people took to social media following news of the collision on The Lincolnite, many sending messages of praise to the ambulance crew.
Some described how the two paramedics climbed from the window of the damaged vehicle to come to the aid of others involved in the crash.
Shane Norton posted: "The two drivers were amazing.
"Even though they were involved they climbed out of the window and went straight to the other party and gave them medical attention.
"Both of them seemed to have injuries themselves but they carried out medical attention until further emergency services attended."
Eleanor Constable said: "The actions of the ambulance drivers needs enormous praise and it's their actions that need national publicity instead of the constant battering the NHS gets!"
Lesley Farrar added: "The two ambulance men involved were amazing and despite being involved in a serious crash they were still treating people in the Vectra car until the other ambulance arrived."