January 2, 2017 12.14 pm
This story is over 66 months old
Top 10 films to watch in 2017
This year looks good for blockbuster movies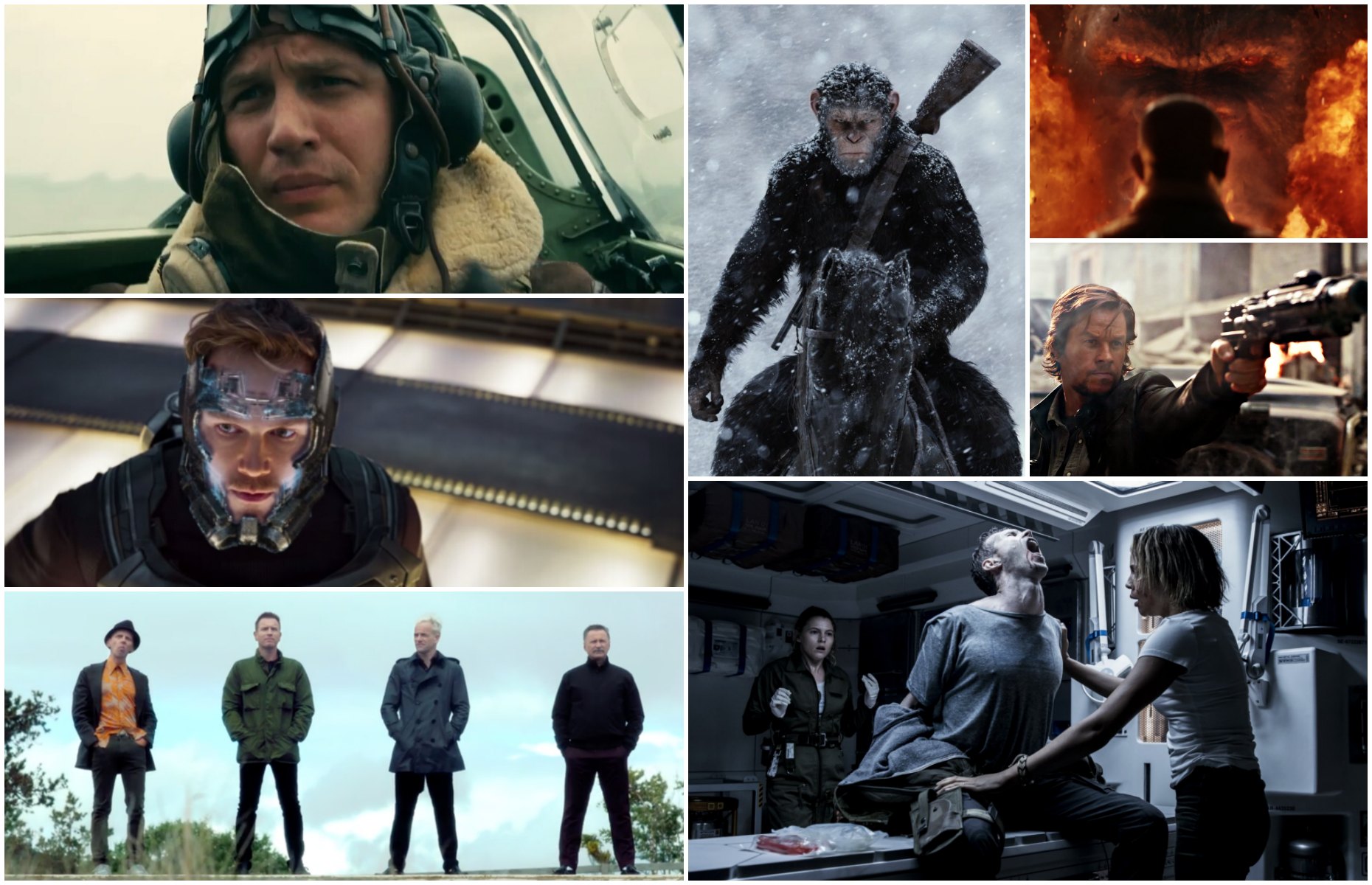 There are some great films coming to your local cinema over the next twelve months. In fact, 2017 may be one of the busiest years on record for massive blockbusters and those in the know are already saying it may produce more movies grossing over $1billion than any before it.
With that in mind, here are ten films to look forward to in 2017.
Please be aware that some of the trailers featured in this article may be unsuitable for children.
---
War for the Planet of the Apes
Director Matt Reeves' Dawn of the Planet of the Apes was one of the most successful films of 2014, both commercially and critically, so expectation for this follow-up is high to say the least.
With Woody Harrelson joining the series after the success of The Hunger Games, it promises to be yet another smash hit in the revitalised franchise as we follow man's battle against ape kind. It's released in July.
---
Kong: Skull Island
In a universe where King Kong and Godzilla reside, Kong: Skull Island follows a band of characters as they embark on a mission to an uncharted Pacific island. Unbeknownst to them, it is inhabited by mythical monsters, as well as the legendary Kong.
With a cast that includes Samuel L Jackson, Tom Hiddleston and John Goodman, it's sure to be a winner and the most recent trailer (above) shows off so mightily impressive special effects and stunning cinematography. Kong: Skull Island hits cinemas in March.
---
Star Wars: Episode VIII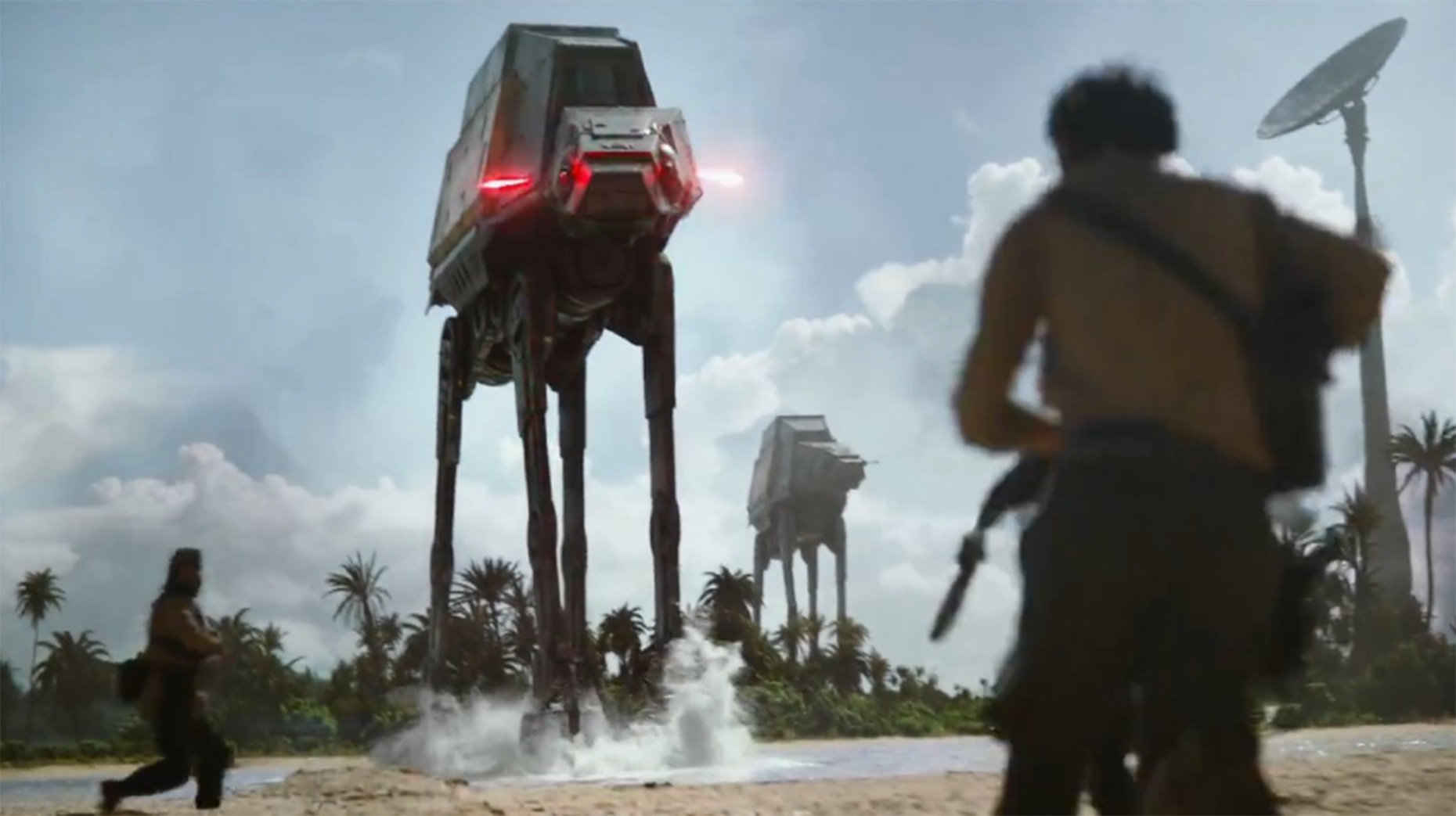 Star Wars fatigue hasn't set in yet, and with the amazing Rogue One still being on everybody's lips, Episode VIII promises to be 2017's biggest film. Details are very sketchy, as they always are with the saga, but expect it to follow on from The Force Awakens' cliff-hanger climax.
A trailer hasn't descended yet, with director Rian Johnson not even allowing press visits to the film's sets. We can expect a first look at the sequel in March.
With the recent passing of Carrie Fisher, fans and newcomers to the series alike should flock to see this in their droves. As always, the film will be released in December.
---
Beauty & the Beast
Disney is on a role at the moment with their impressive live-action reboots of classic animations. Next to receive the treatment is Beauty & the Beast which stars Emma Watson as Belle and Dan Stevens as the Beast.
The story is a tale as old as time so needs no introduction, and with a cast that features Ewan McGregor, Stanley Tucci, Emma Thompson and Sir Ian McKellen, it looks like this live-action remake will be just as successful as its predecessors. You can be their guest in March.
---
T2: Trainspotting
This trailer is unsuitable for children.
It's always exciting when an indie director announces a sequel to one of the best-received indie films of all time. Well, Danny Boyle declared he was just doing that with a long-awaited follow-up to 1996's Trainspotting.
Featuring the majority of the first film's original cast, the story is being kept tightly under wraps, though should feature more of what made its predecessor so controversial at the time. January is its month of release.
---
Guardians of the Galaxy: Vol. 2
Competing with Star Wars: Episode VIII for biggest film of the year is the Guardians sequel, Vol. 2. With Marvel ramping up the stakes for this high-budget follow-up, it's sure to be a massive success, both at the cinema and with its merchandise.
Director James Gunn returns, with the story being kept away from the prying eyes of the public for now. The first full trailer for the film was very warmly received indeed, especially with the inclusion of the adorable Baby Groot. The film is out in May.
---
Alien: Covenant
This trailer is unsuitable for children.
Ridley Scott returns to the director's chair after the success of 2015's The Martian with the retitled Prometheus sequel, Alien: Covenant.
Noomi Rapace and Michael Fassbender return with Scott promising a film that answers the questions that Prometheus failed to, all the while tying into the Alien universe better than its predecessor. Its first trailer has fans very excited; looking like it returns to the series' horror roots. Alien: Covenant is out in May.
---
Transformers: the Last Knight
Say what you will about the Transformers series, but they certainly sell tickets. The previous three films have all grossed over $1billion worldwide and The Last Knight will no doubt do the same.
Mark Wahlberg returns to the franchise in this 5th instalment which will obviously feature more cars, explosions and American flags than you can shake a stick at. Michael Bay says it's his last outing behind the camera for the series; I'm sceptical of that claim. Transformers: the Last Knight comes to cinemas in June.
---
Dunkirk
Christopher Nolan. That is all.
In all seriousness though, Dunkirk loves to be a superbly crafted take on the Dunkirk landings of 1940. Featuring a superb cast, beautiful cinematography and a score crafted by the incredible Hans Zimmer, it'll be a rousing and emotional film that'll look into Operation Dynamo like no picture before it.
Former One Direction member Harry Styles also makes his acting debut here, which is certainly an interesting choice on Christopher Nolan's part. We shall see how that plays out. Dunkirk is released in July.
---
Kingsman: the Golden Circle
The success of Kingsman: the Secret Service was completely unprecedented. It was marketed as another spy movie rip-off, but Matthew Vaughan's black comedy was so much more than that.
With the majority of the first film's cast returning to team up with their American counterparts, it'll sure please US film-goers, but will it have the same British charm of its predecessor? Unfortunately, we haven't even had a first glimpse of the upcoming film, though a trailer is expected imminently. The film is scheduled for release in October.
---
There you have it, ten films to look forward to over the next twelve months. It was difficult whittling down the hundreds of movies that are scheduled for release in 2017 and there will no doubt be some I've missed off. Which are you looking forward to? I'd love to hear from you.