January 19, 2017 2.47 pm
This story is over 63 months old
Warning for high levels of air pollution in Scunthorpe
A Department for Environment Food and Rural Affairs (Defra) air pollution waning has been issued for Scunthorpe on Friday, January 20. Two pollution stations in Scunthorpe are reading an '8' on the air pollution index for tomorrow, the maximum of which is 10, putting the area at 'high' risk. A high pollution level is also…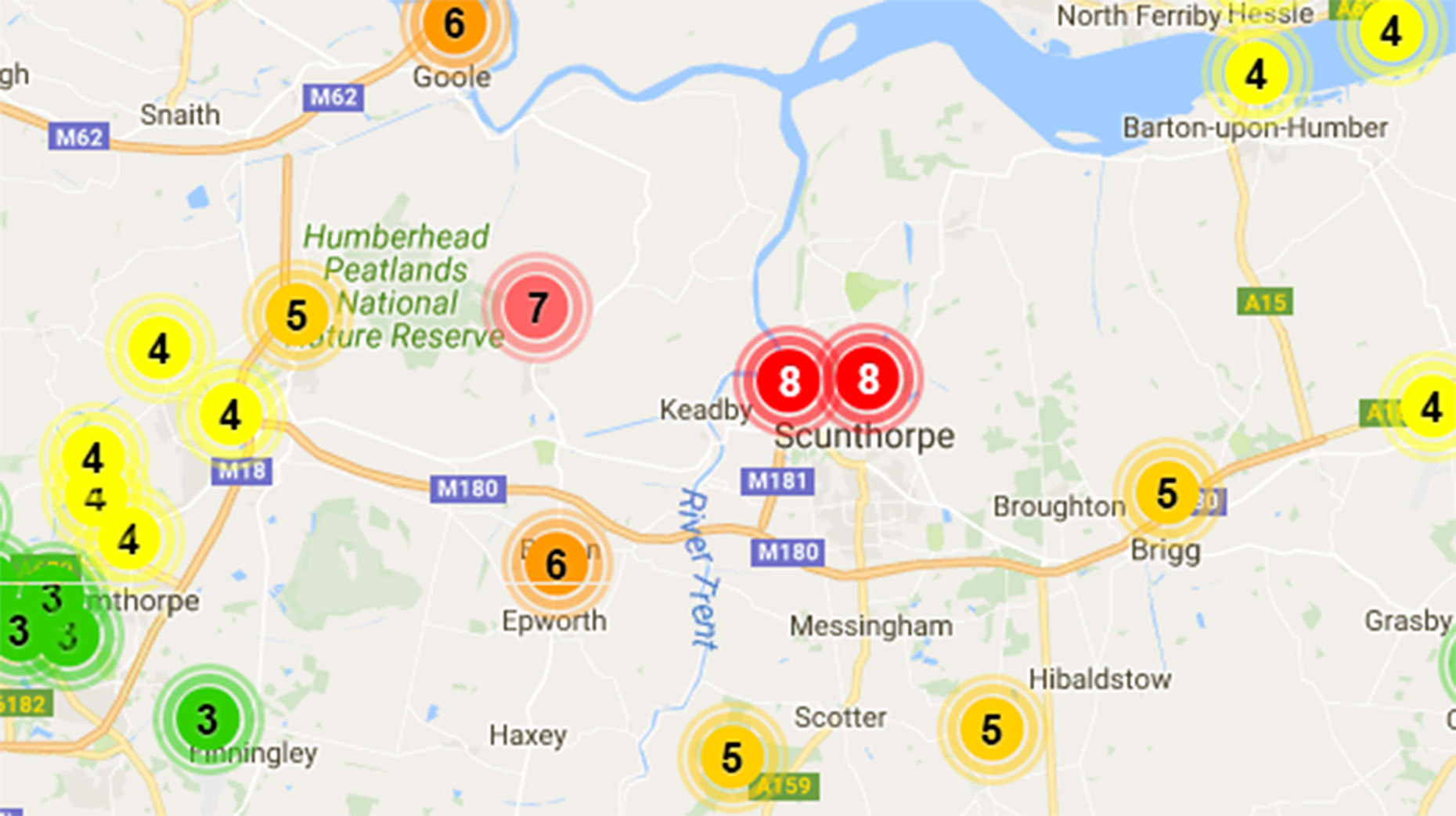 A Department for Environment Food and Rural Affairs (Defra) air pollution waning has been issued for Scunthorpe on Friday, January 20.
Two pollution stations in Scunthorpe are reading an '8' on the air pollution index for tomorrow, the maximum of which is 10, putting the area at 'high' risk.
A high pollution level is also expected in the area of Humberhead Peatlands Nature Reserve, with moderate levels in Epworth and Brigg.
Locations with the highest levels will be mainly near to busy roads and in urban areas of the Midlands.
All other areas of Lincolnshire are currently reading as low for pollution levels.
Anyone in the area who begins to suffer discomfort such as sore eyes, cough or sore throat should consider reducing activity, particularly outdoors, according to advice on the Defra website.
The recommended health advice from Defra also states: "Adults and children with lung problems, and adults with heart problems, should reduce strenuous physical exertion, particularly outdoors, and particularly if they experience symptoms. People with asthma may find they need to use their reliever inhaler more often. Older people should also reduce physical exertion."
Defra's air quality forecast provides air quality information based on five pollutants: ozone, nitrogen dioxide, sulphur dioxide, PM2.5 and PM10 particles that can have an impact on health.
Figures published in November 2016 showed that deaths caused by air pollution were at their highest rate in North Lincolnshire since records began, showing 5.7% of deaths of people over 30 in the area could be attributed to fine particle air pollution.
A North Lincolnshire Council spokesperson said: "The council operates an extensive network of air quality monitors and we continually review the data to check the latest pollution levels. Data from our network is available online here.
"Local pollution forecasting is undertaken by operators on the integrated steelworks site and proactive measures are implemented to reduce particulate levels when appropriate.
"Residents should be assured that we take their health very seriously and we are working with operators on the integrated steelworks site, the Environment Agency and Public Health to improve pollution levels in Scunthorpe.
"The predicted wind direction tomorrow is easterly, usually when this is the case our monitors on the eastern side of Scunthorpe, on Rowland Road and East Common Lane record the highest particulate levels (PM10).
"It is worth bearing in mind that this is just a forecast. The DEFRA pollution forecast today is Level 5 – Moderate on the Daily Air Quality Indicator. The actual value recorded at our monitors is Level 3 – Low. Nonetheless we will be keeping a close eye on the data tomorrow."