February 21, 2017 12.01 pm
This story is over 80 months old
Almost there! Red Arrows Lego set reaches over 9k supporters
Ideas submitted for Lego to produce a Red Arrows Hawk set entirely out of parts from the favourite childhood brand have reached over 9,000 supporters. So far the project by Squadron Leader Mike Ling, Red 10, and his developer, Flight Lieutenant Marcus Ramsden, an RAF Engineering Officer, has received 9,263 supporters. The project, which follows the design…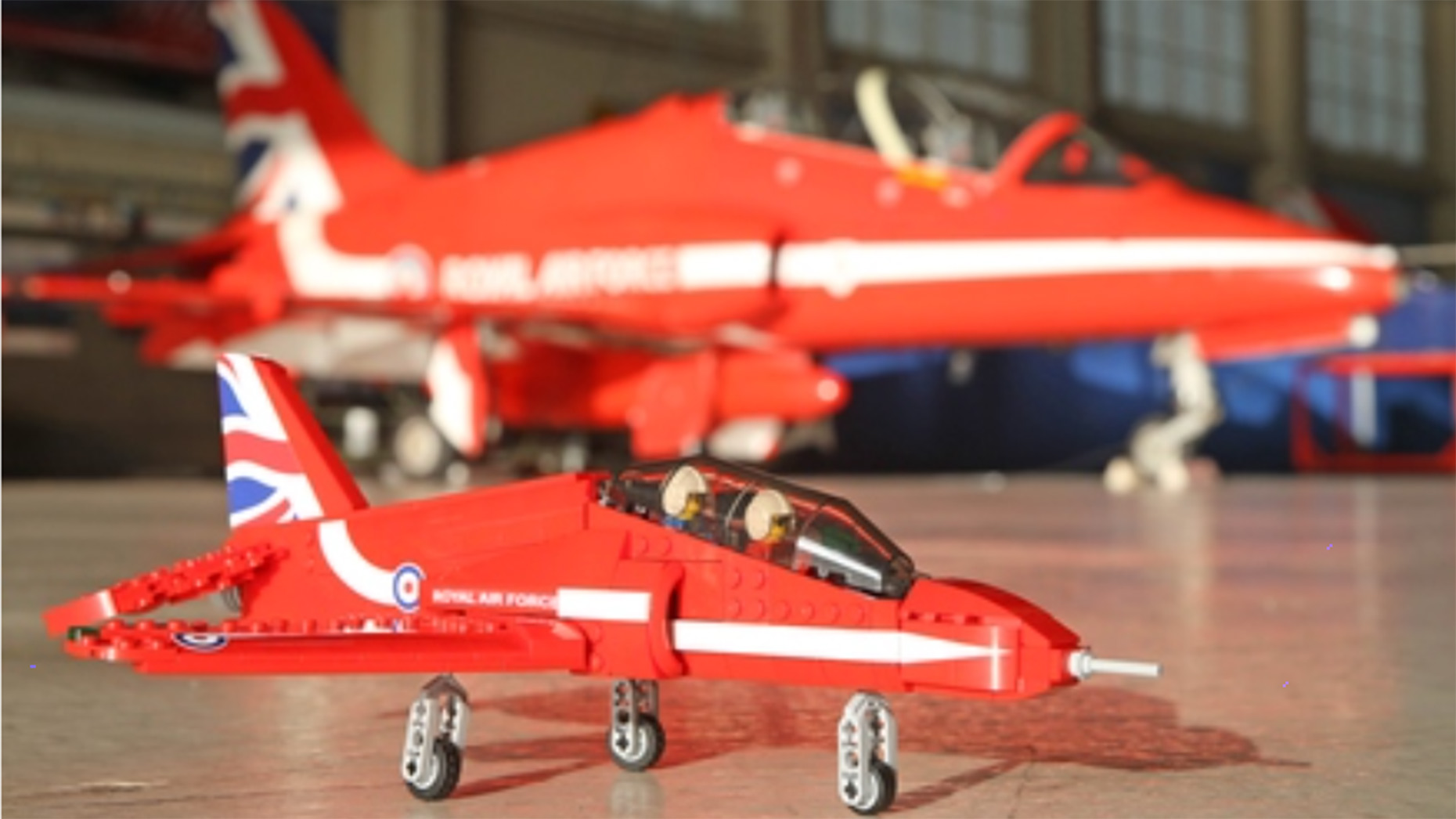 Ideas submitted for Lego to produce a Red Arrows Hawk set entirely out of parts from the favourite childhood brand have reached over 9,000 supporters.
So far the project by Squadron Leader Mike Ling, Red 10, and his developer, Flight Lieutenant Marcus Ramsden, an RAF Engineering Officer, has received 9,263 supporters.
The project, which follows the design of the iconic BAE Systems Hawk T1 aircraft, must receive 10,000 supporters for it to reach the next stage.
After reaching 10,000 supporters, the project will enter a special phase called the LEGO Review.
A review board of set designers and marketing representatives will evaluate the project according to the review criteria and will hand-pick projects to become new LEGO Ideas sets.
On reaching 9,000 supporters, a spokesperson for Red Arrows said: "Thank you all!
"We've reached 9,000 votes which is incredible and the magic 10,000 is in sight.
"Please support our dream and help inspire the next generation!"