February 2, 2017 9.23 am
This story is over 65 months old
Application submitted for £150m Lincoln St Marks rebuild
A planning application has been submitted for a £150 million redevelopment of St Marks shopping centre, which would see current businesses flattened and replaced with retail, leisure, parking, flats and a hotel. Plans, put forward by land owner Standard Life Investments to the City of Lincoln Council, would create a new retail and living complex,…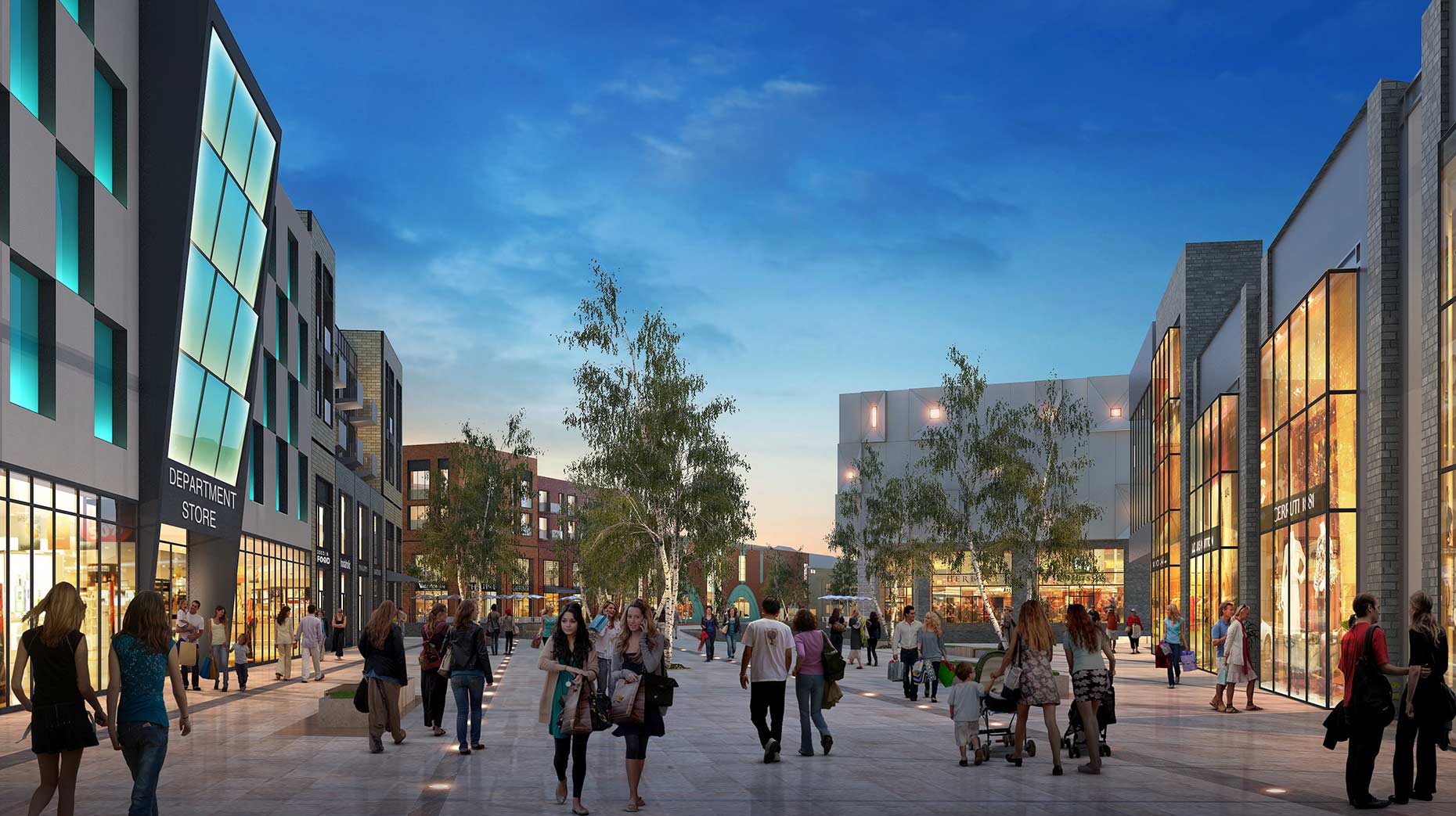 A planning application has been submitted for a £150 million redevelopment of St Marks shopping centre, which would see current businesses flattened and replaced with retail, leisure, parking, flats and a hotel.
Plans, put forward by land owner Standard Life Investments to the City of Lincoln Council, would create a new retail and living complex, up to 2,000 new jobs and improve links to the High Street and University of Lincoln.
Key elements of the plans include:
Up to 485,000 sq ft of new retail and leisure
Up to 150 new residential units
Up to 1,100 new student residences
A hotel of up to 130 rooms
A car park of up to 1,100 spaces
Options discussed also include the possibility of a new cinema and waterfront restaurants.
The application includes the west side of the retail park, where Toys 'R' Us and Homebase are currently located, as well as the partial reconfiguration of the east side of St Marks, west of Debenhams.
Developers have reported that almost 90% of feedback on the proposals was positive when they held a drop-by consultation in November.
David Stewart of Standard Life Investments said: "We're confident that our proposals have the potential to significantly enhance this important gateway to the city centre by attracting new retailers, creating new investment and housing, and generating between 1,400 and 2,000 new jobs in Lincoln.
"We're very encouraged by the positive reaction we've received to date from local people."
If planning permission is granted and other key milestones are achieved, work could begin in 2020 with the entire project potentially being completed by the end of 2023 or early 2024.
Full details of the project can be found on the masterplan website here.
Mary and John Garfoot from Lincoln were among residents attending the consultation event at St Marks in November.
John told The Lincolnite: "The plans are looking really good. We're looking as visuals of a new waterfront with restaurants, shops and a big department store.
"They say it's too early to say which retailers would go in there but we'd really love a John Lewis. It would be good for Lincoln.
"We do think that the retailers that are there should still have a place. We do often shop here and we like the look of the plans. They need to be wary of promising things like another cinema though if it's not definitely going to happen."