February 23, 2017 11.21 am
This story is over 80 months old
Health Secretary Jeremy Hunt orders investigation into overnight closure of Grantham A&E
Health Secretary Jeremy Hunt has asked for the controversial overnight closure of Grantham Hospital A&E to be investigated. The Secretary of State has written to Councillor Christine Talbot, chairman of Lincolnshire's Health Scrutiny Committee, to inform her that the matter has been passed to the Independent Reconfiguration Panel (IRP) for review. Jeremy Hunt has asked the…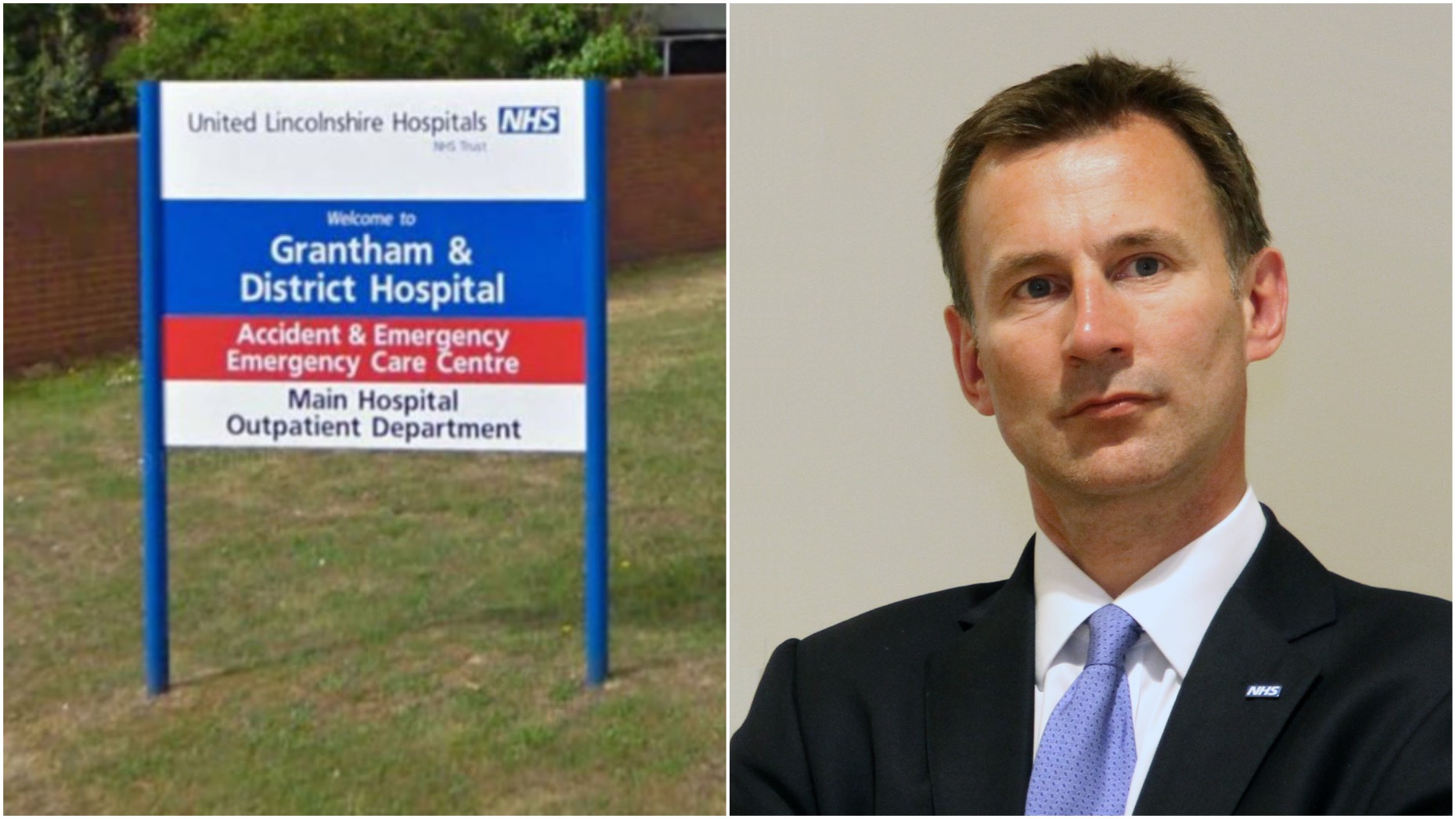 Health Secretary Jeremy Hunt has asked for the controversial overnight closure of Grantham Hospital A&E to be investigated.
The Secretary of State has written to Councillor Christine Talbot, chairman of Lincolnshire's Health Scrutiny Committee, to inform her that the matter has been passed to the Independent Reconfiguration Panel (IRP) for review.
Jeremy Hunt has asked the IRP to present its initial assessment of whether a full review is necessary by March 22.
This comes after Grantham and Stamford MP Nick Boles, Sleaford and North Hykeham MP Caroline Johnson and Newark MP Robert Jenrick met with Prime Minister Theresa May over concerns for the overnight closure of Grantham A&E.
Councillor Talbot referred the matter to the Secretary of State at the end of last year in light of local concerns.
She said: "I'm delighted the Secretary of State has listened to our concerns and asked the IRP to investigate.
"When we referred the issue to the Secretary we did not believe that overnight services would be reinstated in February as planned, and those fears proved to be well-founded.
"I'm confident that the IRP will agree that a full review is warranted, and I look forward to being able to present our case in full.
"The United Lincolnshire Hospitals NHS Trust (ULHT) need to realise that the people of Grantham deserve better. I hope today's decision will underline that this is not something we will let rest."
A third march against the overnight closure of Grantham A&E is set to take place on Saturday, February 25, starting at 11am on St Peter's Hill.