February 7, 2017 9.13 am
This story is over 64 months old
Lincoln community group opens first 'warm rail' for homeless people
Compassionate Lincoln, a community group based in the city, has opened the city's first 'warm rail'. A 'warm rail' is a sheltered rail which holds donated coats, left there for homeless people to use if they are cold. The 'warm rail' was built on Monday, February 6, between Lincoln Central Library and St. Within's Church…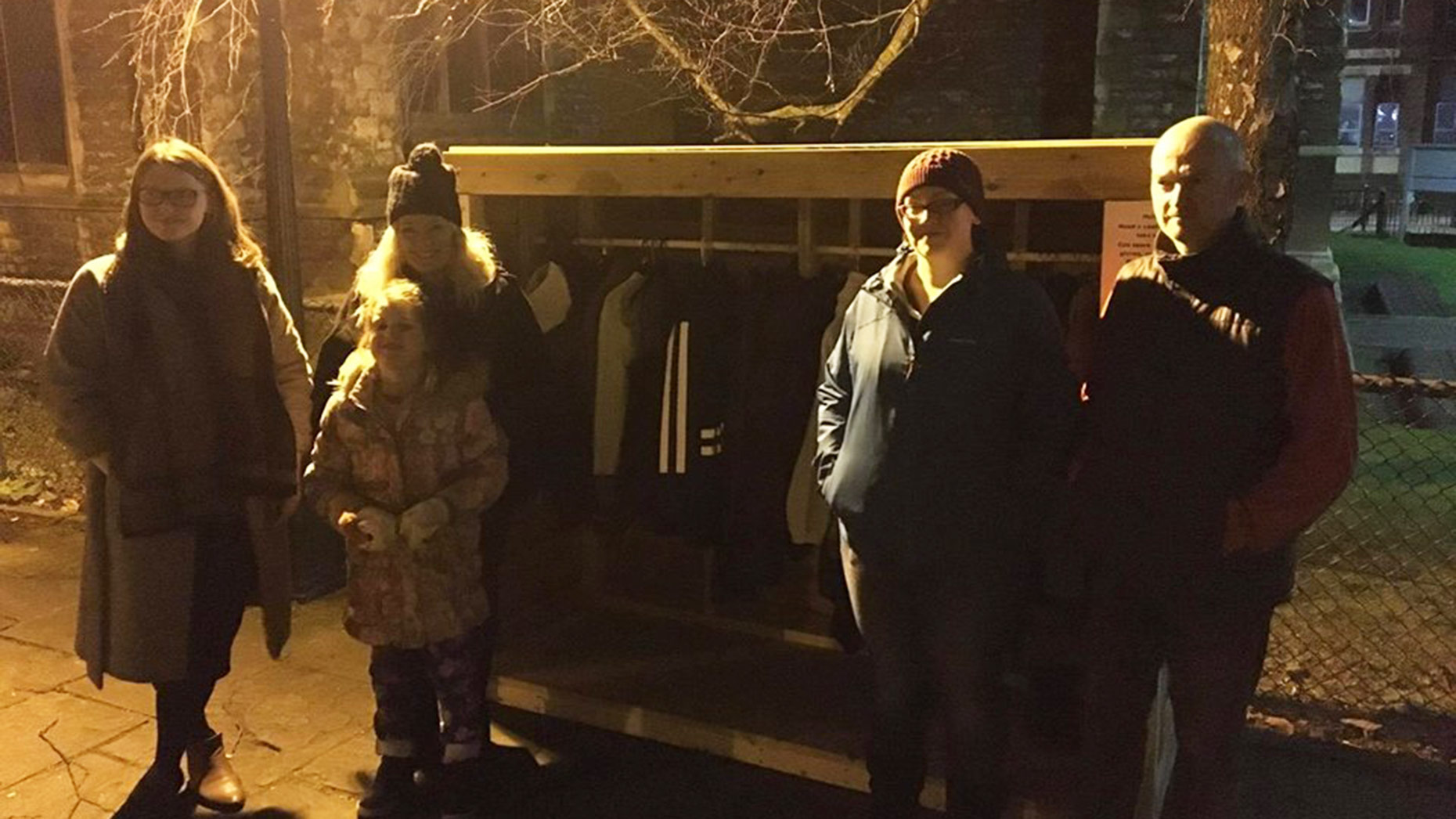 Compassionate Lincoln, a community group based in the city, has opened the city's first 'warm rail'.
A 'warm rail' is a sheltered rail which holds donated coats, left there for homeless people to use if they are cold.
The 'warm rail' was built on Monday, February 6, between Lincoln Central Library and St. Within's Church on Freeschool Lane.
The donated items are there for anyone who needs them, with a sign saying: 'Need a coat? Take one, Want to help? Donate one'.
A spokesperson for Compassionate Lincoln posted on their Facebook page: "The shelter is incredible – hand-crafted this afternoon by the amazing Jay Hadley.
"Such an inspirational effort and what a result!
"Now we need to make sure it works. Please do spread the word, help to keep the rail stocked, and if you're passing and it looks like it needs a bit of a tidy-up then it'd be great if you could give it some tlc.
"Amazing work everyone – let's keep working together to ensure this rail is useful to those who need a bit of extra support."