Hugh Jackman invites Lincoln man to Wolverine premiere but his boss says no
Lincoln dad and Wolverine mega fan Stephen Paulson, aka 'Wolversteve', had the privilege of meeting A-list hero Hugh Jackman this week, but had to turn down an invite to the New York premiere of his new film Logan as he claims he could not get the time off work. Jackman even appeared with arm around…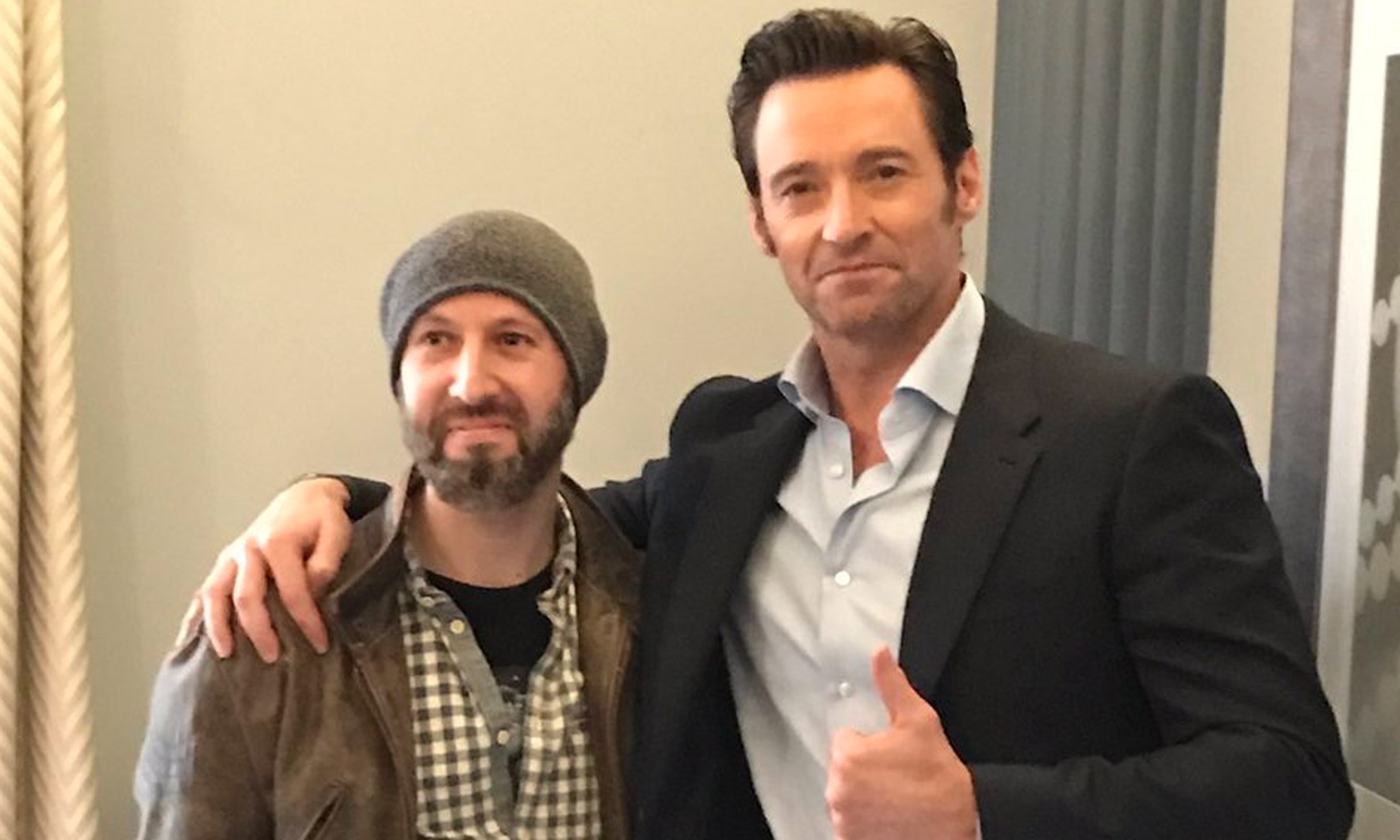 Lincoln dad and Wolverine mega fan Stephen Paulson, aka 'Wolversteve', had the privilege of meeting A-list hero Hugh Jackman this week, but had to turn down an invite to the New York premiere of his new film Logan as he claims he could not get the time off work.
Jackman even appeared with arm around his fan for a heartwarming plea to boss Ian Redfern at Motor Parts Direct in Lincoln, which was tweeted to his 7.53 million Twitter followers.
The video received 439 retweets and almost 3,000 'likes'.
Sadly, Steve told The Lincolnite he was not allowed to move his holiday days in order to attend the premiere on Friday, February 24.
Stephen, 37, has been a fan of the Marvel comic book character Wolverine for 27 years. Over time he has amassed huge scores of social media followers through his Wolversteve accounts with over 11,500 Twitter followers.
His intricate costumes and comic strip tattoos are familiar show stoppers at many local and national conventions, and his enthusiasm has not gone unnoticed by PR teams at 20th Century Fox and indeed Hugh Jackman himself.
Steve explained he received an invite from 20th Century Fox for the screening of Logan, the third and final film in the Wolverine franchise, at Leicester Square, London on Wednesday, February 22.
"I was told I'd been selected for a ticket to the premier in New York. I said to the PR person at 20th Century Fox 'you do know I'm in England', but she said if I could get there they'd pay for my hotel and run me around.
"Around the same time I was invited to the Leicester Square screening. I was in the crowd of about 400-500 people outside when I was approached and told Hugh would like to meet me after we'd watched the film.
"I met him afterwards in Claridge's hotel. It was incredible. Everyone I met knew exactly who I was when I mentioned I was Wolversteve.
"We just chatted for about 20 minutes. It was a dream come true. I talked to him about my little boy who's seven and called Logan.
"I also got to meet director James Mangold. We then went to watch the Graham Norton Show. I hardly slept last night. It was the best day.
"A colleague showed my boss the video but he wasn't interested. It was a bit short notice to change my holidays but it could have been done.
"I've not spoken with managers today as it's a bit late. I should be on a plane now.
"I'm still very lucky to have had the day I had yesterday.
"Ian & MPD have been very good to me with regards to time off for my little son.
"As gutting as this is, it is what it is.
I love Logan, Wolverine. I love my Logan more.
"Really appreciate the efforts of many many people for all of this but this is the end of the dream. Hell there's no topping Hugh Jackman fighting my corner for me either way!"