February 15, 2017 3.11 pm
This story is over 81 months old
Lincoln illustrator strikes book deal with actress Alison Steadman
Lincoln illustrator and children's picture books author Mark Chambers is seeing spiders after striking a book deal with Gavin and Stacey actress Alison Steadman. Mark will be illustrating Alison's picture book Spider!, which will be released on October 5, 2017. The book will be a first for Alison, who has starred in films and TV programmes…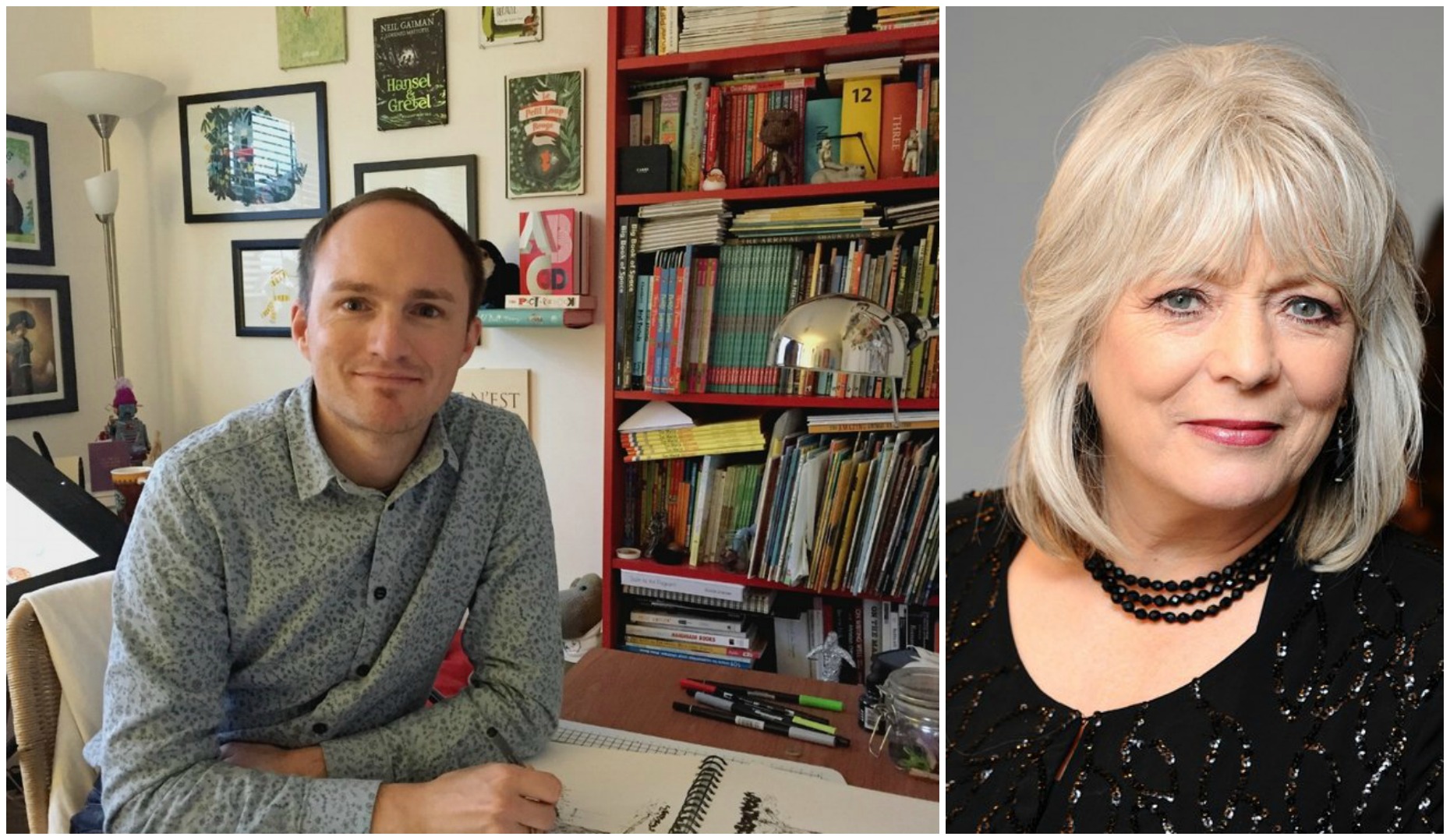 Lincoln illustrator and children's picture books author Mark Chambers is seeing spiders after striking a book deal with Gavin and Stacey actress Alison Steadman.
Mark will be illustrating Alison's picture book Spider!, which will be released on October 5, 2017.
The book will be a first for Alison, who has starred in films and TV programmes such as Abigail's Party, Gavin and Stacey, Pride and Prejudice and Topsy Turvy.
Spider! features Rafael, a small boy who hates spiders, that is until he gets to know the 'big, hairy, scary spider' and finds a new eight-legged friend.
She said the book came into her head following a conversation with a young friend about how spiders were not scary. "His mum told me the next day I'd completely converted him, and that sparked the idea for a book."
Mark Chambers studied illustration at the University of Lincoln and is now represented by Bright Group International.
He was shortlisted for the Roald Dahl Funny Prize in 2013 with Noisy Bottoms and Pigeon Poo won the Sheffield Children's Picture Book Prize in the same year.
He's also celebrating this year being selected to paint one of the new Lincoln Knights that will pave a trail through the city in the summer.
Mark said: "Alison's text is hilarious and as a fellow spider fan it's great to see them getting some good press (they aren't that scary after all!).
"It's such a privilege to be working with her and the team at Hodder, and the book has been great fun to illustrate!
'I provided a sample for this book last year when my agency, Bright Group International, forwarded the project onto me.
"I've been working on the initial sketches so far but the most important element was getting the spider character right. At the start he was looking slightly too cute and cuddly and bit too friendly. So after having feedback from Hodder and Alison Steadman we decided to make him look much scarier to get that 'ooh spider!' reaction from people.
"It's quite a quick turnaround for the artwork to 'Spider!' as the annual Bologna Children's Book Fair is fast approaching where it will be taken and shown to the publishing world, it's always a crazy time of year for illustrators and publishers alike."
Anne McNeil who signed the book on behalf of Hodder Children's Books, said: "Spider! has all of Alison's trademark warmth and humour; it's an action-packed story with a strong message of friendship and acceptance – and plenty of spider facts too.
"Mark Chambers' charming, lively illustrations perfectly capture the central characters of Rafael and the spider."