February 8, 2017 11.30 am
This story is over 81 months old
Place your vote: Designs revealed for new George Boole sculpture in Lincoln
A new sculpture will be installed in Lincoln in tribute to Lincolnshire-born mathematician George Boole – the forefather of the information age. Lincoln residents are being asked to vote for their favourite design for the new bronze monument, which will potentially be placed within the city's new Transport Hub. Trustees of the Heslam Trust, set up…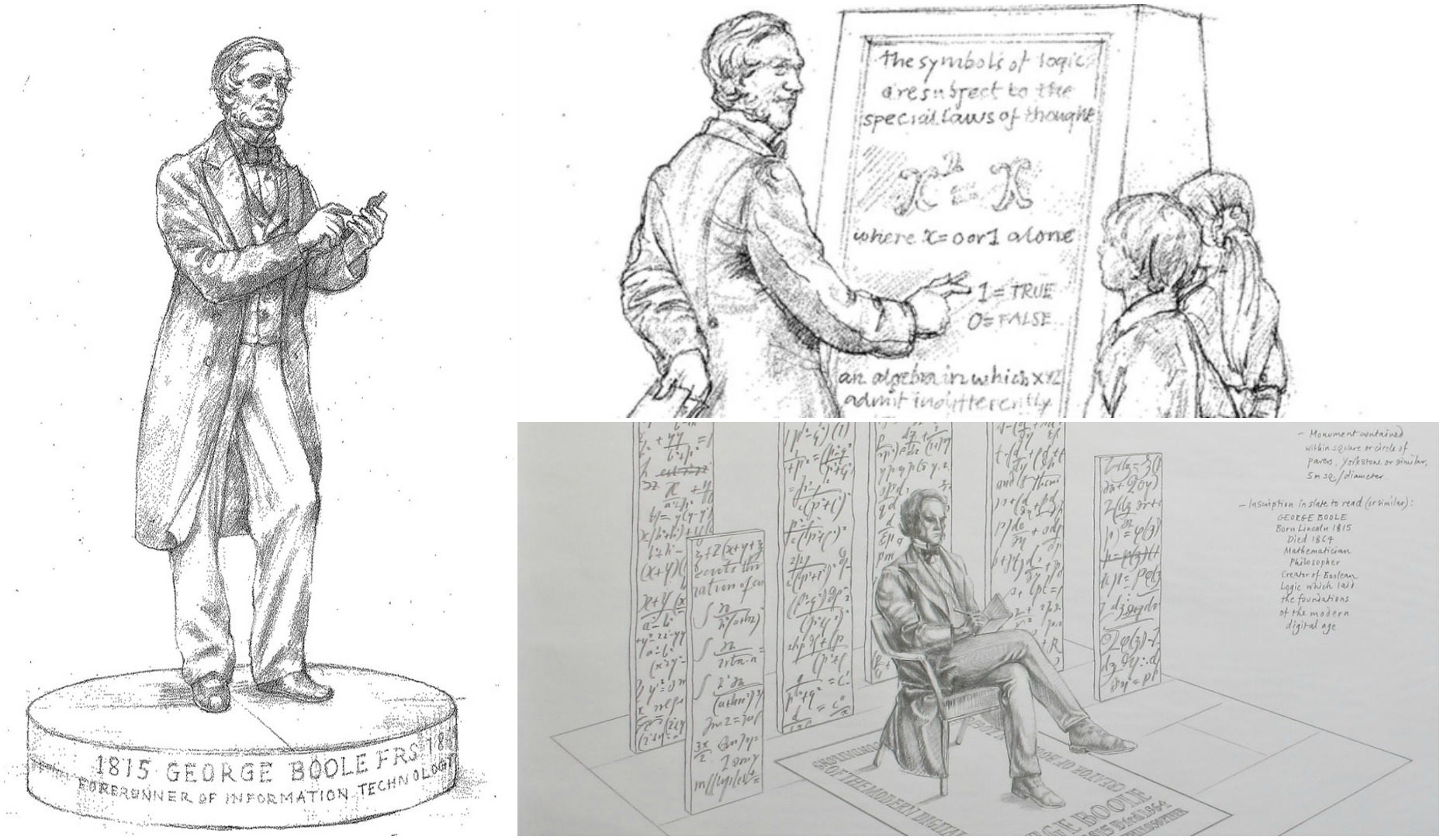 A new sculpture will be installed in Lincoln in tribute to Lincolnshire-born mathematician George Boole – the forefather of the information age.
Lincoln residents are being asked to vote for their favourite design for the new bronze monument, which will potentially be placed within the city's new Transport Hub.
Trustees of the Heslam Trust, set up in 1963 by businessman and philanthropist James Reginald Heslam to purchase art for residents of Lincoln, will take on the cost of the work.
Two sculptors – Martin Jennings and Antony Dufort – have submitted proposals and now it's up to the public to decide which they would rather see.
Peter Manton, Chairman of The Heslam Trust, said: "It is clear that George Boole and James Heslam had something in common – their dedication to their communities – and the Trustees are sure that a commemorative work to celebrate George Boole would have been happily approved by James Heslam.
"Couple that with the global importance of George Boole's influence on the design of computers and we hope you will agree that this important Lincoln genius should have a permanent memorial in the city of his birth."
George Boole's legacy surrounds us everywhere – all modern computing devices, including mobile phones and tablets, are essentially derived from the Boolean calculator.
Kate Ellis, Major Developments Director at City of Lincoln Council, said: "George Boole has played a vital role in the advancement of computer science. It's incredible to think every time we use a smart phone or a computer, it is the work of a Lincoln man nearly two centuries ago that made it possible.
"We are excited to see a new sculpture celebrating Boole's work and hope to find a suitable, central location for it within the new transport hub development."
To view and vote on the proposals, visit the website here.
You can find out more about the sculptors at www.martinjennings.com and www.antonydufort.co.uk