February 3, 2017 2.41 pm
This story is over 62 months old
Princess Anne meets team working to help victims of crime on visit to Lincoln
Her Royal Highness The Princess Royal made a visit to Lincolnshire Police's force HQ in Nettleham on Friday, February 3 to see the work of a team who help victims of crime cope and recover. She met Victim Lincs staff and talked to victims who have been supported by the specialist team. She then unveiled…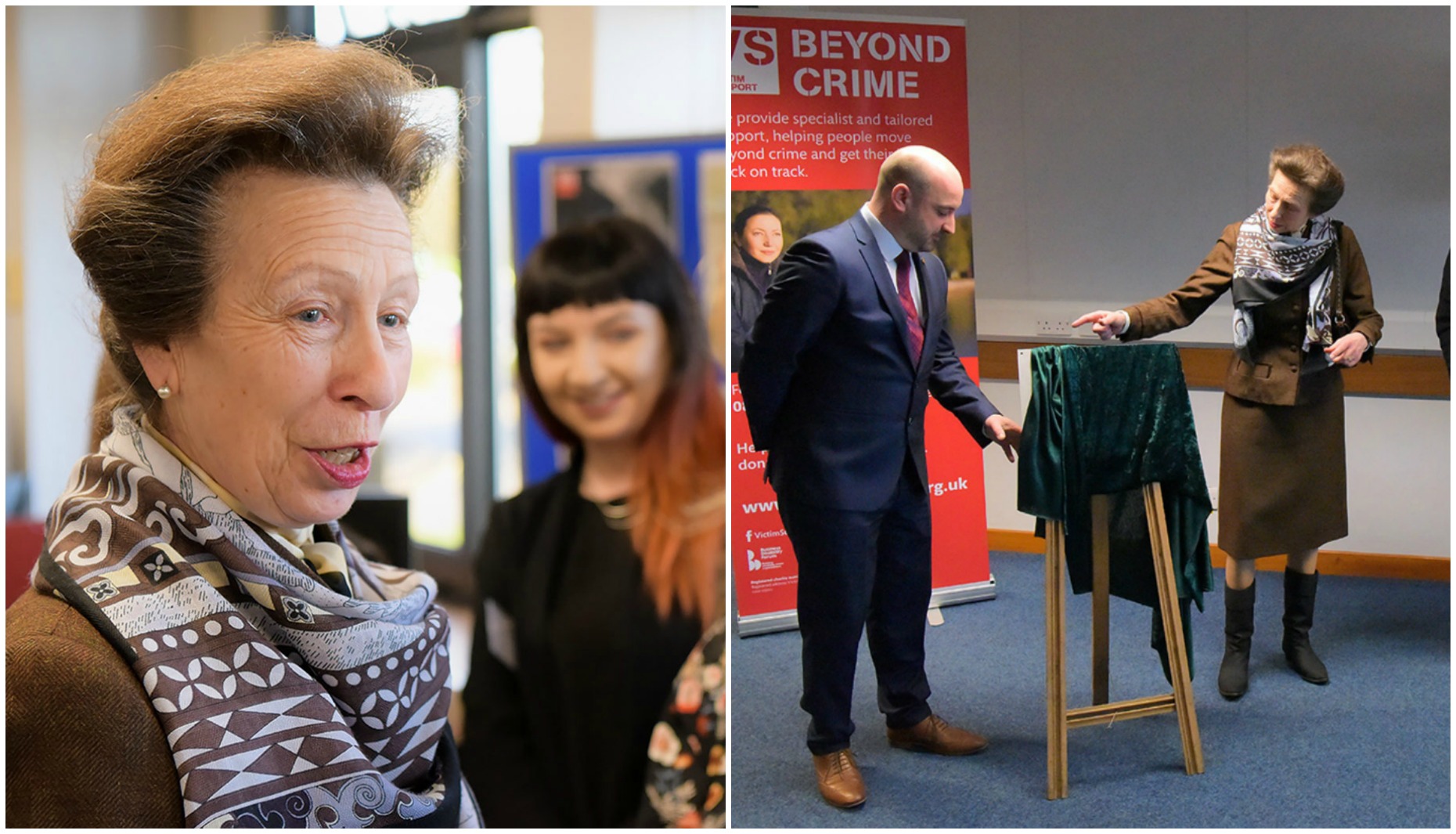 Her Royal Highness The Princess Royal made a visit to Lincolnshire Police's force HQ in Nettleham on Friday, February 3 to see the work of a team who help victims of crime cope and recover.
She met Victim Lincs staff and talked to victims who have been supported by the specialist team. She then unveiled a plaque commemorating her visit.
Victim Lincs works in partnership with the independent charity Victim Support to ensure that people who have been affected by crime are kept informed of the progress of any investigation and get access to personalised, free and confidential emotional support and practical help.
HRH The Princess Royal became Patron of Victim Support on October 18, 1989 and President on November 20, 2001. She regularly attends both national and local events.
Since the service was launched in Lincolnshire in October 2015 the team of eight staff help around 2,000 victims each month and receive on average 20 incoming calls every day.
The service will soon be launching a 'Track My Crime' system allowing victims to be able to check the progress of their investigation online.
Victim Support in Lincolnshire receives more than 14,000 referrals from Lincolnshire Police a year, in addition to those sent from other support services or victims who contact the charity directly.
HRH was invited to the county by the manager for Victim Support in Lincolnshire, Olwen Edwards, who accompanied The Princess Royal along with Chief Inspector Mark Garthwaite – who was instrumental in setting up the Victim Lincs team.
Olwen Edwards said: "It was a pleasure to host the Princess Royal today and she was very interested in the work we're doing in the county to help people who have been affected by crime.
"Our highly trained staff and volunteers are based locally across Lincolnshire and offer free and confidential support, regardless of whether or not the crime has been reported to the police. If you've been affected by crime you can call the team on 0300 303 0158."
Ch Insp Mark Garthwaite said: "It is an honour to be showing HRH The Princess Royal the work that our small Victim Lincs police staff team and our partners in Victim Support have achieved.
"From the very beginnings it was important to both organisations that the service we provided was bespoke to Lincolnshire and was the very best service for those unfortunate enough to become victims of crime."
The service is funded by the Police and Crime Commissioner Marc Jones, who attended the visit and said the service deserved praise.
He added: "The work done by the team at Victim Lincs and Victim Support is making a real difference to the lives of those who have been impacted by crime.
"The staff and volunteers are dedicated to helping victims and, while it is our aim to minimize the numbers of people who fall victim to crime, it is equally important that we do everything possible to support those who do."