Teaser: Burlesque troupe gives sneak peek at Lincoln's latest fitness trend
There are many different ways to keep fit in Lincoln, but this one has to be the cheekiest. Welcomed along by provocatively-dressed hosts Pixi Styx and The Unsinkable Molly Brown The Lincolnite was given an exclusive 'tease' of the city's very own beginner's burlesque school. The duo behind Lincoln dance company Miss Molly's Dance Academy launched…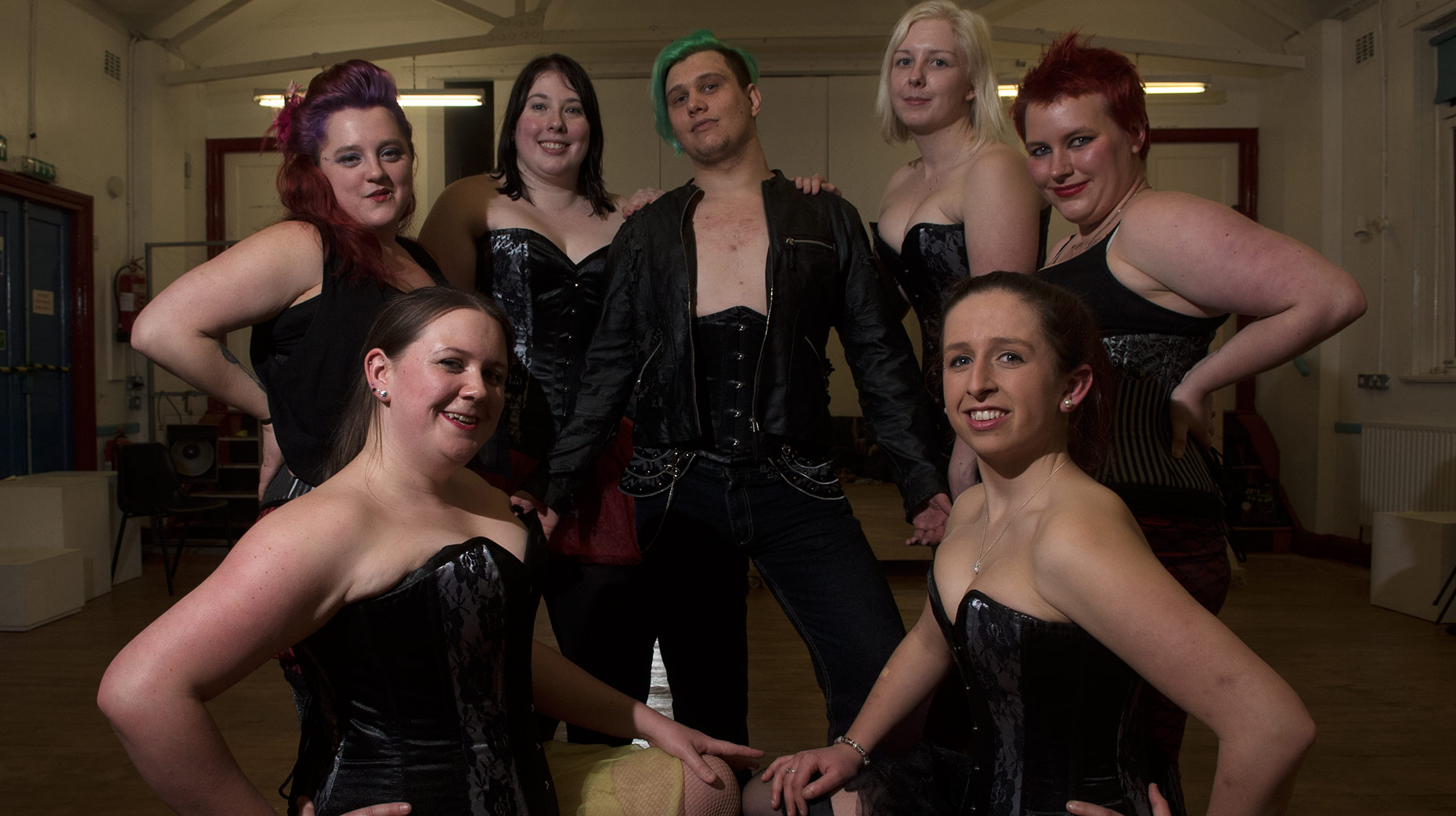 There are many different ways to keep fit in Lincoln, but this one has to be the cheekiest. Welcomed along by provocatively-dressed hosts Pixi Styx and The Unsinkable Molly Brown The Lincolnite was given an exclusive 'tease' of the city's very own beginner's burlesque school.
The duo behind Lincoln dance company Miss Molly's Dance Academy launched the classes from St Botolph's Church Hall off Lincoln High Street.
The pair, who normally go by Emma Greenway (Pixi), 25 and Nuala Barczaak (Molly), 34, have run a number of dance classes in the city including pole fitness, and first launched the Illuminaughty Burlesque Academy in 2003.
They explained that most of their students are nervous when they first join, but always leave with a smile on their faces.
Corsets, heeled shoes and tutus all feature heavily in the classes, but mixed with slinky dance moves and pilates-inspired floor work students agreed that the workout was both fun and rewarding.
The resident troupe have performed at a number of different venues in the city and are welcoming along new dancers of all ages, shapes, sizes and abilities – and the classes are not just for women either.
Meet the students
Among students at the academy is Hayley Harrison, 30, who said that she had also ways considered herself a "wallflower". Hayley, who refers to herself as Iva Derrière in the burlesque world said: "I'm by no means a small girl, but I've found burlesque has really helped my confidence in ways I never imagined."
What is burlesque?
The revival of burlesque dancing as a mode of fitness is attracting new participants of all abilities.
Works and art forms were originally intended to cause laughter by caricaturing the manner of serious works. Later use of the term, particularly in the US referred to shows popular from the 1860s to the 1940s, often in cabarets and clubs.
Shows traditionally featured bawdy comedy and female striptease.
Classes are £35 a month and consist of an hour and a half lesson every Tuesday at St Botolph's Church Hall on Lincoln High Street.
To find out more about taking part, visit the Miss Molly's Academy Facebook page.