"Legal highs ruined my life": Former addict tells of drug perils still plaguing Lincoln
A recovering addict has revealed how new psychoactive substances, formerly legal highs, destroyed his life, warning that a nation-wide ban on the substances has done little to stop the spread of the drugs' distribution and at-home production across the county. Reflecting honestly on his eight-year addiction, which he admits led him to steal, and at…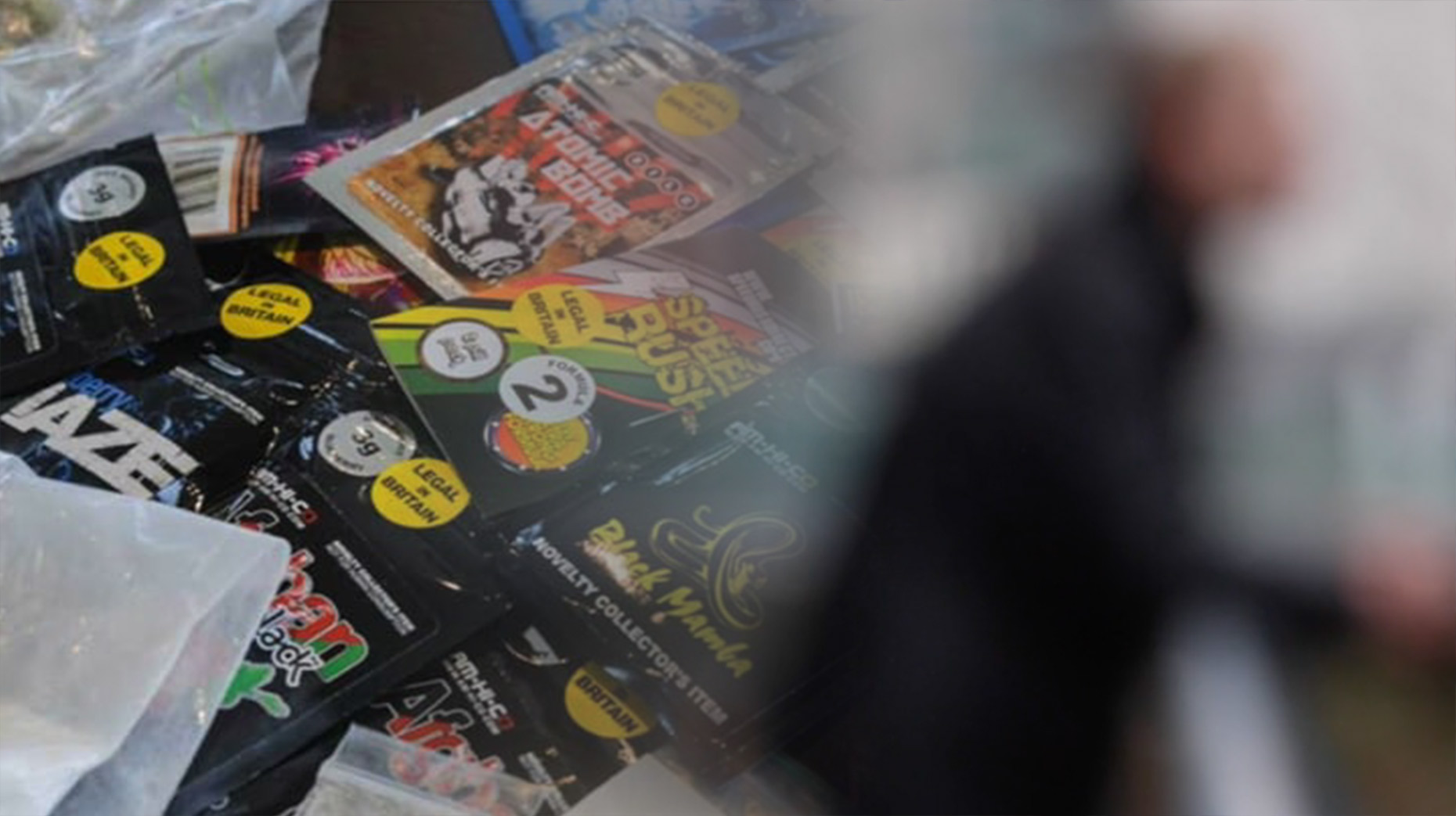 A recovering addict has revealed how new psychoactive substances, formerly legal highs, destroyed his life, warning that a nation-wide ban on the substances has done little to stop the spread of the drugs' distribution and at-home production across the county.
Reflecting honestly on his eight-year addiction, which he admits led him to steal, and at his lowest point smoke drugs 23 out of every 24 hours a day, the 25-year-old local man (who spoke to The Lincolnite on condition on anonymity) said he wanted others to see how destructive the drugs could be.
He described in a haunting on-camera interview how just two free samples of a synthetic cannabis substitute at the age of 18 from a now-closed "friendly neighbourhood head shop" in Lincoln had him instantly hooked.
Soon he had sacrificed family relationships, a promising career and his good health for the next hit of substance-induced euphoria.
Paranoia, blackouts and bloody coughing fits were the price paid for his vices; in street terms, Mamba, Black Mamba, Spice, K2, Noids, canabanoids and drones – not to mention the loss of a respected job at a local educational establishment.
He described his recovery as extremely difficult, eventually accessing rehabilitation services at an eye-watering cost of £6,000. "I couldn't have done it without my wife. She had no idea about my drug addiction when we first met until she returned home one day and I blacked out. We got married and she stuck by me.
"Rehab gave me the tools to quit, I'm now working and I'm currently clean — but every day, hour, minute is a struggle. No one chooses addiction."
The rise and rise of 'legal highs'
In April, 2015, Lincoln made history by becoming the first city in the UK to ban the taking of so-called legal highs in public.
The drugs have exploded in popularity across the UK, and not least in Lincoln, which had quickly gained recognition as the legal highs capital of the country due to its alarming incident rates.
By May 2016, the government placed a blanket ban on the substances. Head shops in many areas, including two in Lincoln, have been closed down and anti-social behaviour-related cases are said to be on the decline. That said, recent studies have suggested the ban has driven trade underground.
The 25-year-old recovering addict told The Lincolnite that in his experience, NPS' have become more prevalent since the ban: "There are no head shops anymore, but there are a lot of street dealers. They're a lot more accessible, they're cheaper and they are easier to find. I believe it's actually more potent nowadays because people are actually making them themselves.
"I think the ban is a fantastic thing. But as a user I'm pretty sure it's easier to get hold of and more of a problem nowadays.
"I know of about three different county locations that produce the stuff and about 20 different dealers who sell it and I can almost guarantee I could walk out into town now and point out three people I'd never met before and they'd either have it on them or be able to get it."
What are new psychoactive substances?
NPS are drugs designed to mimic the effects of illegal substances like cannabis, cocaine and ecstasy. They contain various chemical ingredients, some of which are illegal and some are not. Under new legislation, producers and suppliers of NPS will face up to seven years in jail.
They are sold as powders, liquids, capsules, perforated tabs and smoking mixtures and packaged in brightly coloured foils.
The chemicals contained in each packet have not been tested for safety and are often produced in makeshift setups, with no guarantee of dosage, potency and reaction. They have been known to cause paranoia, seizures and comas.
The 'designer drugs' have also been linked to a number of deaths in recent years, including in Lincolnshire.
Just last week, a particularly harmful batch of NPS left five people in hospital with extreme reactions. Lincolnshire Police issued a warning that the Black Mamba batch could still be in circulation in the city.
By no means a battle won
Latest figures showed a staggering increase in the number of police call-outs for legal highs-related incidents in 2016 — over 1,000 in total and a rise of 12%.
Since the first local ban came into force however in April 2015, the City of Lincoln Council siezed NPS on 22 occasions, also leading to 22 prosecutions.
Lead officer for legal highs at Lincolnshire Police, Inspector Pat Coates said the ban has been effective at tackling anti-social behaviour on the streets of the city.
He told The Lincolnite: "The ban has been effective at reducing anti-social behavior on the street but it hasn't completely solved the problem. We recognise that there is still an issue with people using the substance in the city.
"I don't think it's a bigger issue since the ban came into force but we have got to be realistic, there is still an issue in the community. Out approach is to point people towards treatment and to protect the most vulnerable — so for example helping to spread awareness and educate school children to stop them from buying it and taking it.
"The ban has made a difference in the area but by no means solves the problem. The current government strategy means possession is not an offence, that isn't illegal.
"Last week's warning after five people were hospitalised was a reminder, but it's not something we see so much of. It's unusual to see so many taken ill in such a small space of time across the city. We used to find packets everywhere. There are no particular city hotspots for it.
"Sadly it's not unusual for ambulances to be called out to a user after a bad reaction and that adds to the strain on A&E. People might think they're harmless, but they are a literal game of Russian roulette.
"If people have information about a suspected criminal offence we will take action. If people are concerned about usage or know a friend who's struggling, get in touch with us or treatment agencies."
The Lincolnite also asked Lincolnshire Police Chief Constable Bill Skelly about his views on NPS in his first interview in the new job he started last week.
City of Lincoln Council Leader Ric Metcalfe spoke too in a web chat with The Lincolnite about the issue last week.
He said: "There have been far less incidents, but the ban has not solved the problem. It's of great concern that people are harming themselves to this extent."
---
Need help?
If you need support with drug or alcohol addiction, or know somebody who needs support, these services can help.