February 25, 2017 8.06 pm
This story is over 62 months old
Video: Passionate Grantham residents speak out against 'ludicrous' A&E closure
Campaigners fighting for the full reinstatement of Grantham A&E have slammed the "ludicrous" and "disgusting" decision to close the department overnight in the first place. Lincolnshire Reporter spoke to some of the protesters while they were on the march through Grantham town centre on Saturday, February 25. Below are their forthright views with one constant message repeated throughout: "We need…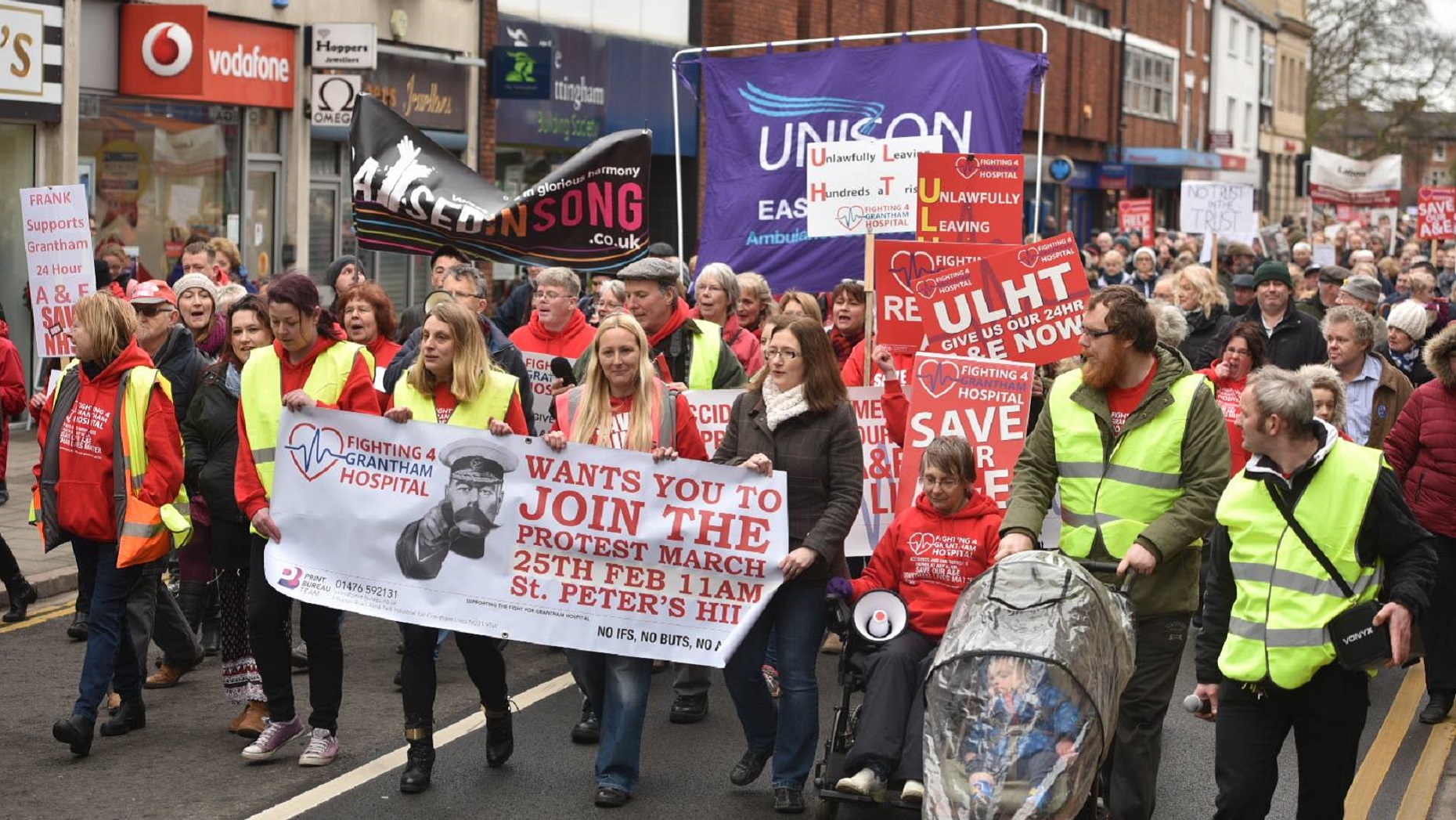 Campaigners fighting for the full reinstatement of Grantham A&E have slammed the "ludicrous" and "disgusting" decision to close the department overnight in the first place.
Lincolnshire Reporter spoke to some of the protesters while they were on the march through Grantham town centre on Saturday, February 25.
Below are their forthright views with one constant message repeated throughout: "We need our A&E back, now".
ALSO SEE OUR GALLERY: Thousands take to the streets in third Grantham A&E march
Daniel Marshall also captured and produced this video of the march.