Thug who attacked man with machete and hammer before hurling roof tiles at police jailed
A violent offender who attacked a man with a machete and hammer before causing £5,000 of criminal damage after staging a rooftop siege has been jailed for 13 years. Clint Clay, 24, of Frodingham Road, Scunthorpe, was convicted of assaulting Jason Potts, causing Actual Bodily Harm (ABH), between June 25 and 28, 2016. Clay was found…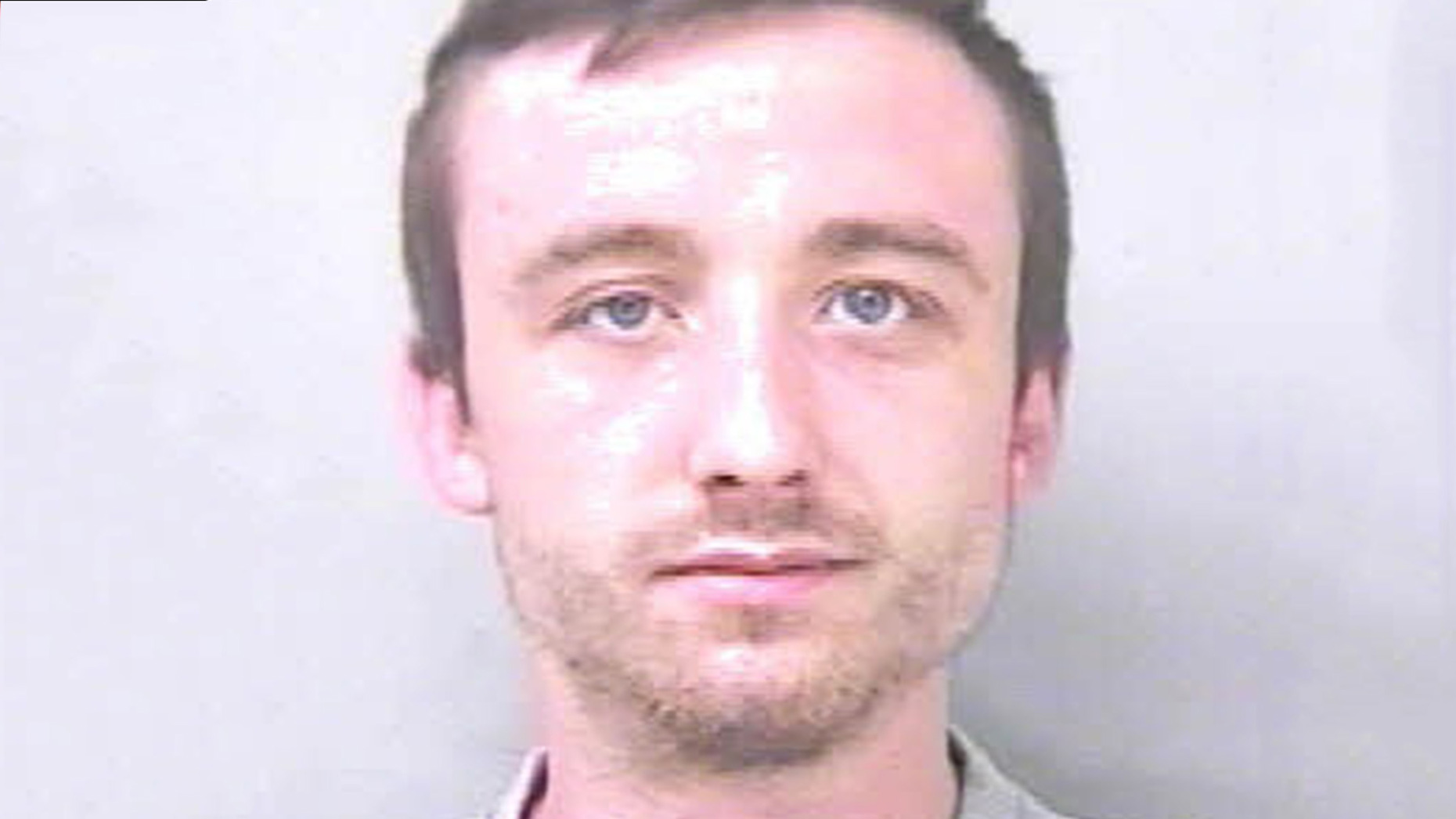 A violent offender who attacked a man with a machete and hammer before causing £5,000 of criminal damage after staging a rooftop siege has been jailed for 13 years.
Clint Clay, 24, of Frodingham Road, Scunthorpe, was convicted of assaulting Jason Potts, causing Actual Bodily Harm (ABH), between June 25 and 28, 2016.
Clay was found guilty of wounding Mr Potts with intent to cause Grievous Bodily Harm (GBH) on July 4 and threatening Mr Potts with an offensive weapon on both occasions.
He also admitted a charge of affray, which related to an incident where he took to the roof of a house in Alexandra Road, Ashby, for around three-and-a-half hours on July 6.
Watch the helicopter footage of Clay on the roof, ripping up tiles and throwing them at officers and emergency services.
Grimsby Crown Court heard Clay had been lucky not to have killed Mr Potts and that the rooftop incident had been "probably the worst affray" that Judge Simon Jack had ever heard of.
Judge Jack added Clay had put people "at substantial risk, throwing down roof tiles" whilst our officers and other emergency services personnel were standing below.
Superintendent Dave Hall of Humberside Police said that the sentence was "an outstanding result."
He said: "Clay's violent offending and his antisocial behaviour had a huge impact on the community he lived in and this sentence should serve as a warning to others that this kind of behaviour will not be tolerated.
"It also highlights how seriously those who choose to take to rooftops will be dealt with.
"This kind of offending not only affects those in the immediate area, but by tying up our officers and other emergency services, it also impacts on all the communities we serve and will not be treated lightly."