February 1, 2017 11.54 am
This story is over 62 months old
What a difference! Sleaford road one year on after £8.9m investment
It is incredible to see how areas change over time but one road in Sleaford has seen a dramatic transformation in just 12 months following an £8.9 million investment. One year on since demolition started on Newfield Road and the future look of the street is starting to emerge. Gone are the old-style brick entrances and in their…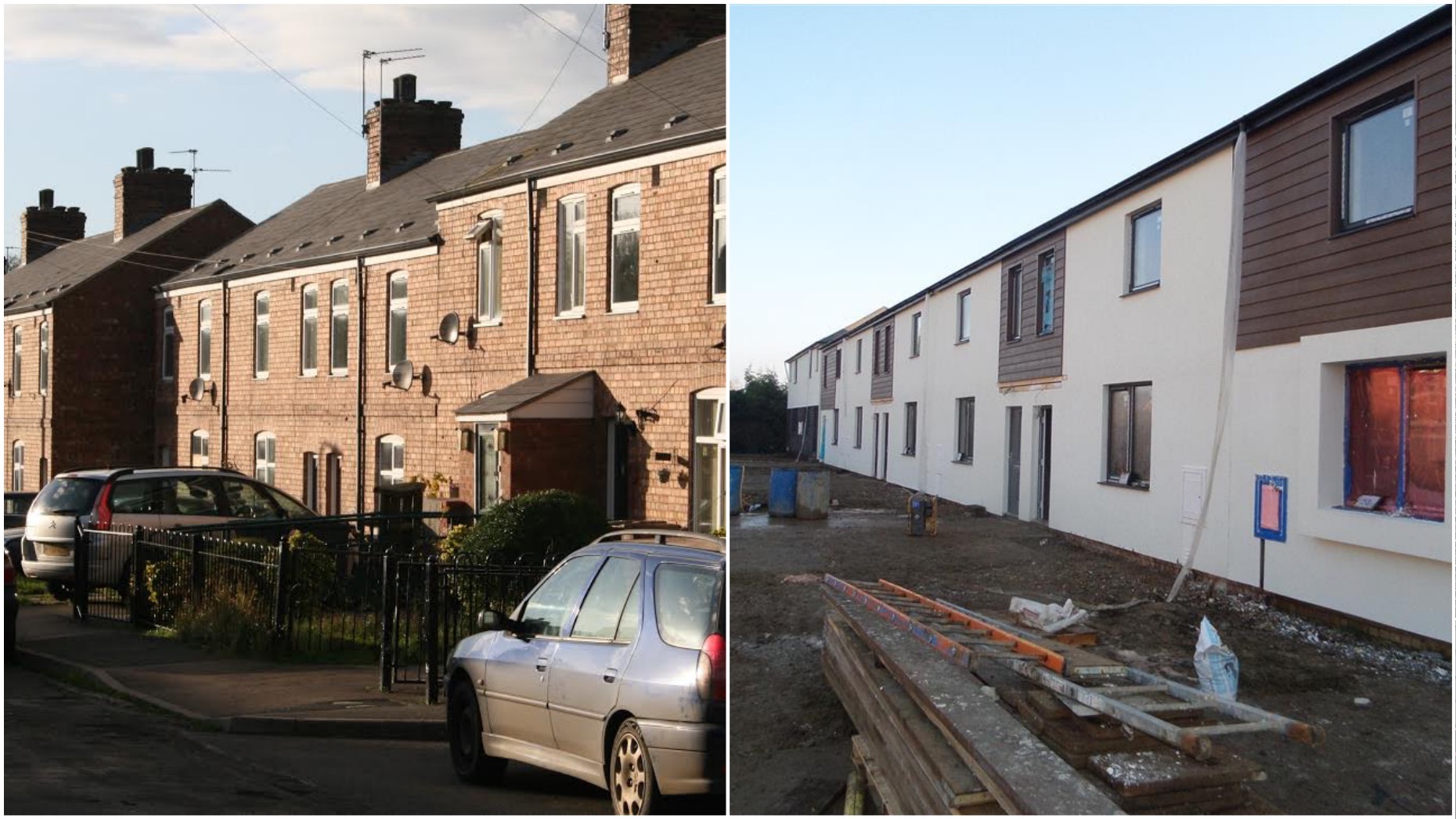 It is incredible to see how areas change over time but one road in Sleaford has seen a dramatic transformation in just 12 months following an £8.9 million investment.
One year on since demolition started on Newfield Road and the future look of the street is starting to emerge.
Gone are the old-style brick entrances and in their place are the new, modern cream, black and green frontages, all part of North Kesteven District's investment on the street.
The properties range in size from two to four bedrooms.
Changes vary across each house type but include:
Ground floor extensions to create a dining area and open-aspect kitchen
Additional WC/shower room
Additional insulation and cladding to improve their energy efficiency and appearance
Alongside work on the first phase, the construction of new houses on the street is underway. 18 are being built after six homes were demolished and land at the back of properties was opened up.
It is anticipated that the first tenants will be moving back into first phase of properties in the spring, and the second phase in the summer.
Councillor Stewart Ogden, responsible for housing at North Kesteven District Council, said: "Tenants had told us for a number of years that they wanted their homes to be improved to be more comfortable to live in and it is fantastic to see work progressing as it is.
"This is a substantial and significant scheme that will go a long way to improving the lives of all who live there.
"We are all looking forward to seeing the scheme progress further."