March 23, 2017 2.28 pm
This story is over 57 months old
'An angry man sought to change Britain. He did not succeed': Lincolnshire MPs on London terrorist attack
Defiant Lincolnshire MPs have insisted that the values of democracy and tolerance will not be damaged in any way by the terrorist attack in Westminster, while heaping praise on the efforts of emergency services. Four people including police officer Keith Palmer were killed in the attack on Wednesday, March 22, with a total of eight people…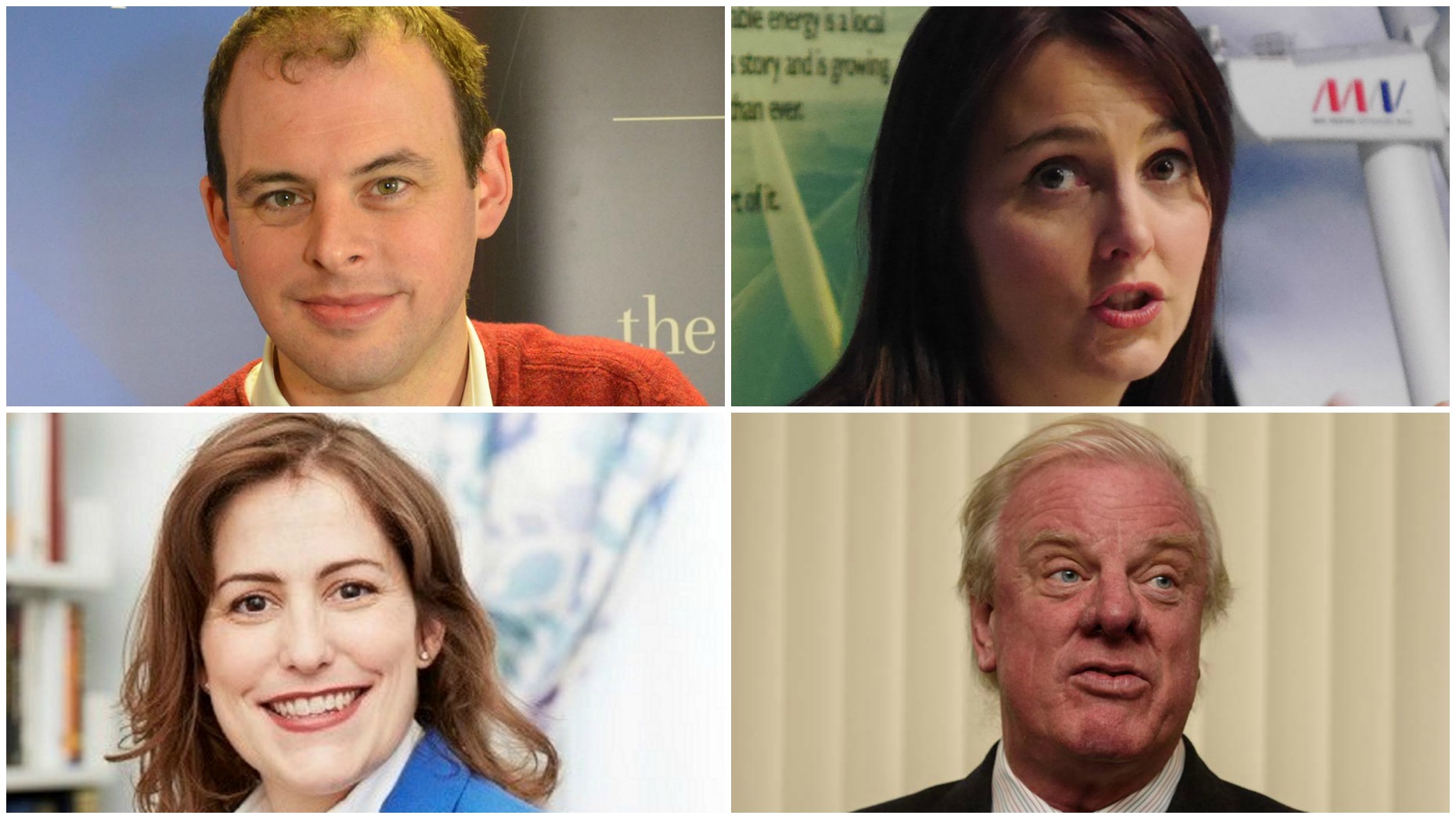 Defiant Lincolnshire MPs have insisted that the values of democracy and tolerance will not be damaged in any way by the terrorist attack in Westminster, while heaping praise on the efforts of emergency services.
Four people including police officer Keith Palmer were killed in the attack on Wednesday, March 22, with a total of eight people arrested at the time of writing.
Below are the reactions of some of the county's MPs.
'Angry man sought to change Britain. He did not succeed'
Boston and Skegness MP Matt Warman was defiant following the attack, stating that no attack will change the fact that it is the ballot box that makes Britain great.
He said: "Yesterday a single, angry man in a nondescript car sought to change Britain. He did not succeed – Parliament, where elected representatives change Britain bit by bit every day, meets now as normal.
"Although the events of March 22 are shocking, they are not surprising: Parliament, and a host of other sites, plan routinely for how to deal with such aberrations.
"So the bravery of both PC Keith Palmer and the officer who shot his assailant cannot be exaggerated; they knew they did jobs that put them in harm's way.
"The officers and staff who work around Westminster deserve the thanks not just of MPs, but of all our constituents too – they protect people as much as democracy itself, and a tiny number pay the ultimate price.
"Terrorists seek to change our way of life by asking us to doubt the values that we hold dearest – if freedom, tolerance, democracy and the rule of law cannot prevent their atrocities, don't we need new strictures? The answer can only be no.
"Yesterday I was one of hundreds of MPs locked in the Chamber of the House of Commons for our own safety; my staff were similarly held in their office. Police, knowing a colleague had just been murdered, secured the building.
"Individually, we are all safe. We all went home, eventually. PC Palmer and two other innocent people didn't.
"It is a privilege to work in a democracy, and still more to work for one. Security will no doubt be reviewed. Some will doubt whether this is a job that is worth the sacrifices demanded of our families and friends.
"But nobody should doubt this: no attack will change the fact that it is the ballot box that makes Britain great, and that it alone is the way in which we change our country."
'An attack on parliamentary democracy'
Great Grimsby MP Melanie Onn described the incident as an attack on innocent lives and parliamentary democracy.
She said: "Yesterday's horrific attack was not only an attack on innocent lives it was a deliberate attack on our parliamentary democracy.
"I am deeply proud to work alongside so many brave security staff who risk their lives each day to keep us safe.
"It was an incredibly sombre day in Parliament, especially for the Metropolitan Police Service who lost one of their colleagues, PC Keith Palmer, who had every right to go home to his family at the end of his shift.
"It is important that we remain united against anyone who seeks to sow division and divide our communities."
'Heroes ran towards the danger'
Louth and Horncastle MP Victoria Atkins echoed the sentiments of her fellow Lincolnshire MPs, praising the efforts of the emergency services.
She added: "Yesterday was a terrible day. My thoughts and prayers are with the families of PC Keith Palmer and the other innocent people who lost their lives, as well as those who are injured.
"Thank you to all of the emergency services who worked so hard to protect us and to care for those who were attacked.
"These heroes ran towards the danger, not away from it."
'Appalling assault on the public and Parliament'
Veteran Gainsborough MP Sir Edward Leigh said that MPs remain strong, resolute and defiant in the face of such acts of terror witnessed.
He said: "The attack on Westminster by one man yesterday was an appalling assault on the public and our Parliament.
"We remain strong, resolute and defiant in the face of such attacks; for if we give in to fear, if we surrender to anger, if we let ourselves succumb to rage then we do ourselves the injustice of losing the very nobility and civility that sets us apart from the terrorist.
"We must continue together, being kinder to one another, keeping our hearts and minds open and in that way we will stand in defiance of terror."
Read Sir Edward Leigh's thoughts in full in a column on Lincolnshire Reporter here.