Climbing wall to be built this summer for Lincoln pupil who died in tragic accident at Scout camp
Work to build a climbing wall in memory of a former Lincoln pupil will start in summer after fundraising efforts took a big step towards the £35,000 target. The Jake Shaw Climbing Trust has been raising the money to build the wall at William Farr C of E School as a tribute to keen climber. Jake…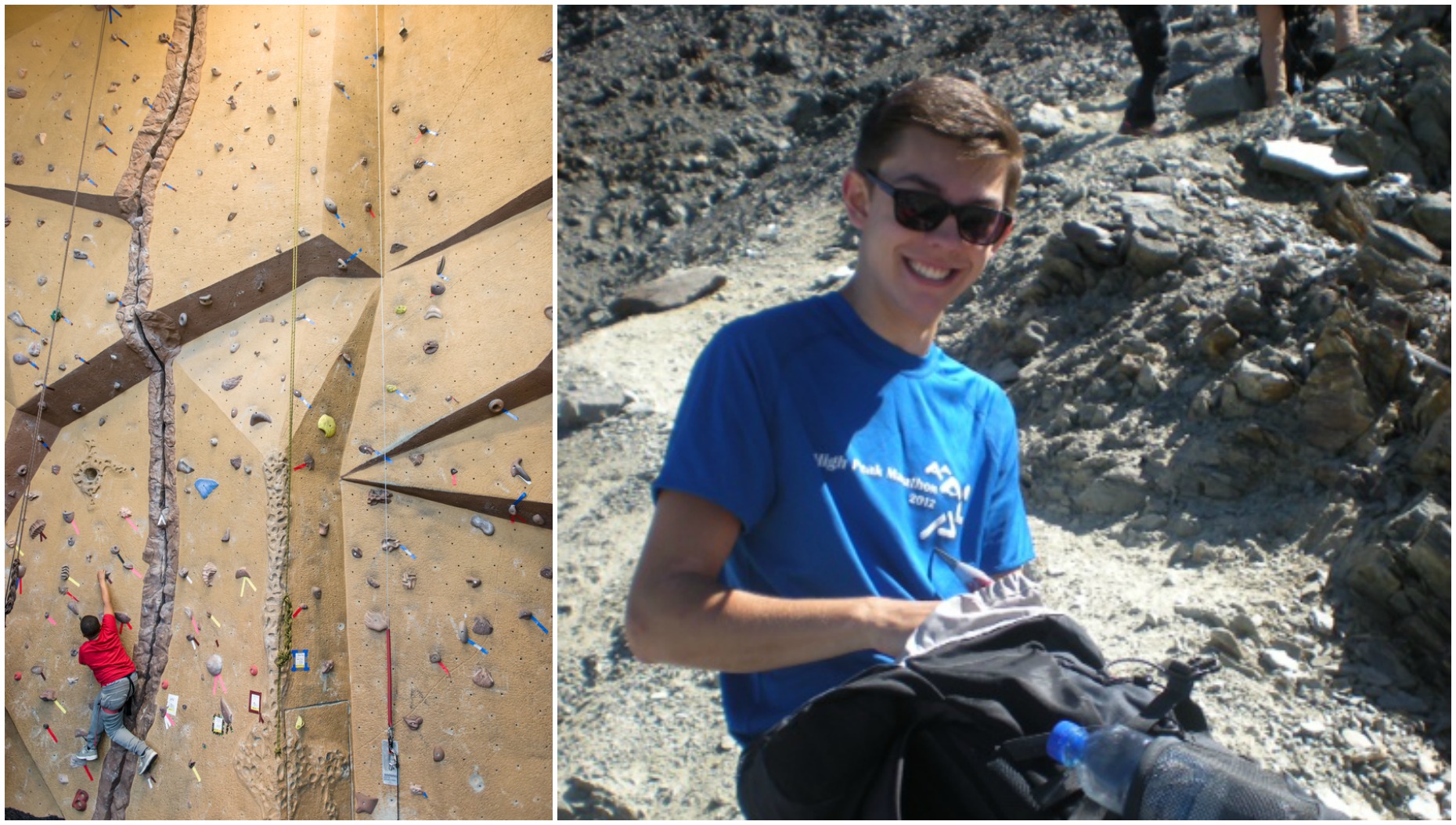 Work to build a climbing wall in memory of a former Lincoln pupil will start in summer after fundraising efforts took a big step towards the £35,000 target.
The Jake Shaw Climbing Trust has been raising the money to build the wall at William Farr C of E School as a tribute to keen climber.
Jake fell to his death in a tragic accident in Switzerland in the summer of 2014 while working as a volunteer at the Kandersteg International Scout Centre.
Fundraising efforts took a big leap forward on March 14 when Councillor Malcolm Parish handed over a cheque for £2,000 to the trust's fund, helping it to top £29,000.
Councillor Parish, who represents the Dunholme and Welton ward at West Lindsey District Council, donated the money from his Councillor Initiative Fund.
The 8.6m x 12.2m wall will be built in a gym at the school, where it can be used by both pupils and people from the wider community.
It will contain 10 separate 'climbing lines' with ranging difficulty so it will be useable by beginners and keen climbers alike.
Initially staff at the school will receive the special training needed to supervise climbing but it is hoped that training will be extended to other groups in the future.
The trust plans to start work on the wall beginning July 1 and it is expected to take four weeks to complete.
Steve Hall, chair of the trust, said: "Climbing was Jake's greatest passion and we hope this new facility will help ignite that passion in a new generation of students.
"The climbing wall isn't just for aspiring rock climbers, it is good for anyone and particularly suited to those who aren't attracted to traditional sport.
"It's fantastic that something so positive can grow out of such a tragic situation."
William Farr headteacher Andy Stones said the school was honoured to be able to play a part in celebrating Jake's life.
He said: "Jake was a hugely popular student, lovely and a kind, respectful young man. We all miss him but it is wonderful that his memory will live on at the school. It will be incredible to see Jake's love of climbing blossom in other students for years to come."
Jake spent seven years at William Farr, going on to graduate from Sheffield University with a degree in Maths.
Other fundraising activities which have helped the fund towards its target include an International Duck Race and The University of Sheffield Mountaineering Club producing a naked calendar.
The Jake Shaw Climbing Trust and details on the charity and how to donate can be found here.