March 8, 2017 9.34 am
This story is over 79 months old
Deserving charities awarded funds from 2016 Lincoln Santa Fun Run
Nine charities, selected for the important and often life-saving work they do in the local community, received welcome funding from the organisers of the 2016 Lincoln Santa Fun Run. In a special cheque presentation at the Lincoln Hotel on Tuesday, Mach 7, the money gathered so far from the popular annual event was handed out…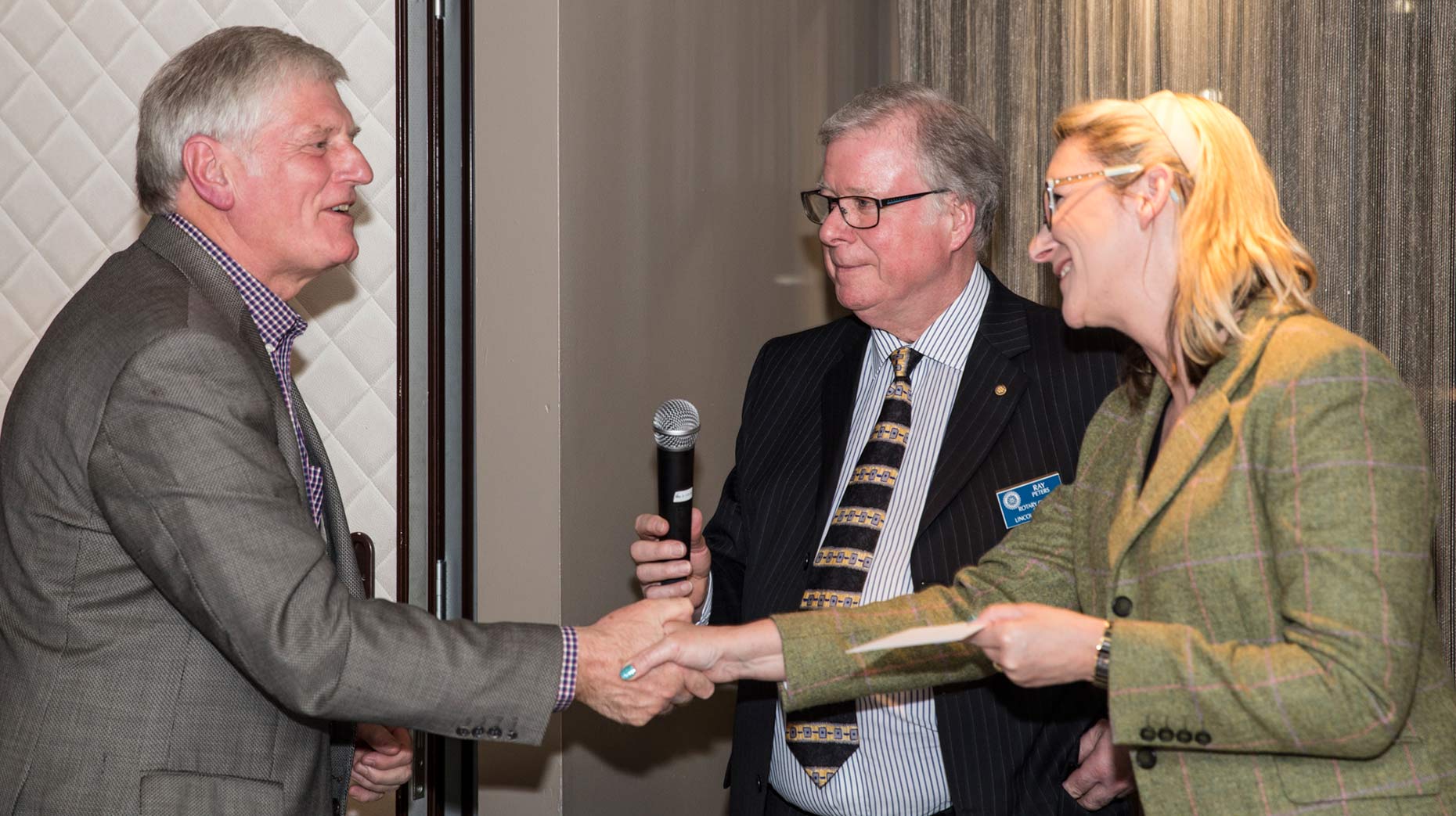 Nine charities, selected for the important and often life-saving work they do in the local community, received welcome funding from the organisers of the 2016 Lincoln Santa Fun Run.
In a special cheque presentation at the Lincoln Hotel on Tuesday, Mach 7, the money gathered so far from the popular annual event was handed out by organisers the Rotary Club of Lincoln Colonia.
The chosen causes were:
Samaritans Lincoln
Candles
Umbrellas
Macmillan Cancer Support
LIVES
Lincolnshire and Nottinghamshire Air Ambulance
St Andrews Hospice
Matt's Fund
Linkage
Some £2,410 from the money collected so far was presented to each charity. In addition, just over £9,000 has been raised for the rotary's trust, which is donated over the year to a range of local charities and good causes.
The group is still expecting a proportion of donations to be collected and are aiming for a £100,000 total.
Some 2,500 Santas flowed through the streets of uphill Lincoln at the event in December, joined by over 200 festively-dressed pooches. 
The 2017 event has secured sponsors the University of Lincoln for a second year and will return in December.
Ray Peters, event organiser, said: "Thank you to all of our sponsors and service providers and of course all of by team of Santa's helpers and everyone who turned up on the day to make the event the success that it is, and to make it run smoothly."