First Dates star set to open Lincoln tea room in mum's memory
He may have failed to find love on Channel 4 reality show First Dates, but Lincoln businessman Des Davis is throwing himself into a new passion – a traditional English tea room named in tribute to his late mum. Margaret's Tea Rooms off St Martin's Square, off upper High Street, will open on Friday, March 3. Des,…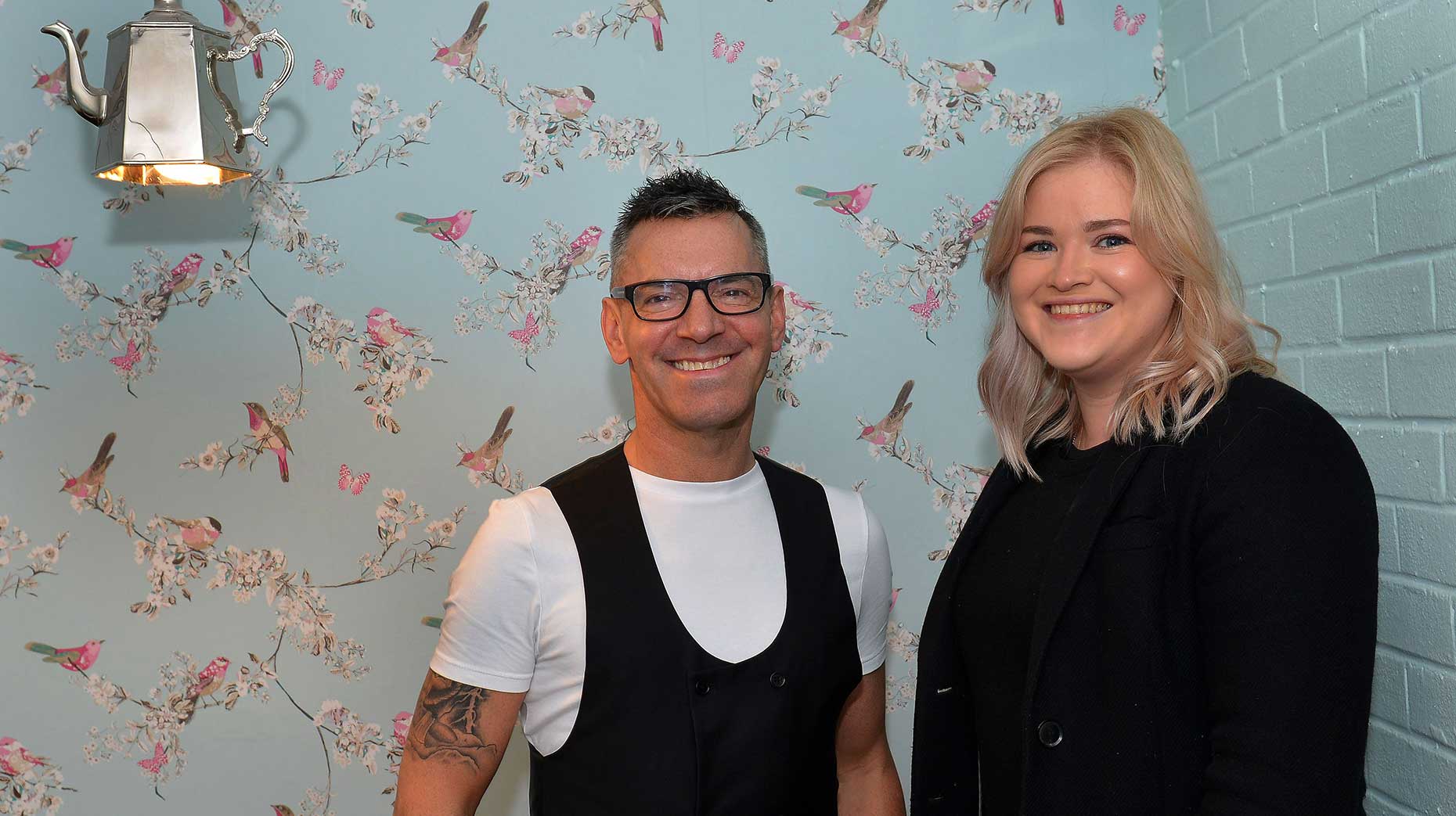 He may have failed to find love on Channel 4 reality show First Dates, but Lincoln businessman Des Davis is throwing himself into a new passion – a traditional English tea room named in tribute to his late mum.
Margaret's Tea Rooms off St Martin's Square, off upper High Street, will open on Friday, March 3.
Des, who is originally from Lincoln, appeared on First Dates with high hopes of finding the perfect partner.
Now six months after returning to Lincoln from Manchester, where he was working as a personal shopper in Selfridges, he is ploughing his energies into a new enterprise, named after his late mum.
Des said: "I recently returned to Lincoln to be near family, after working in Manchester for the past 19 years in areas including retail management and the hotel and catering industries.
"Since being a little boy I had always said to my mum that I wanted to take her to a posh place for tea. Now I want to create that experience for other people. I started to think about finding the right spot about nine months ago."
Since returning, he went to meet a guy in the First Dates' restaurant in an experience dubbed "one of the biggest car crash encounters" seen on the show.
Now things are looking-up again and Des believes his mum would be very proud of his new venture.
"I felt that the St Martin's Square premises would be perfect for what I wanted to do. The tea room is just off the main High Street, but also almost in its own little neighbourhood.
"That's the ambience I wanted to achieve. I want it to be a place where friends can meet regularly and also pop in to celebrate special occasions. It's all about the customer experience for me.
"I am planning to serve breakfasts, light lunches and afternoon teas and am putting a big emphasis on homemade cakes and dishes. I have even created my own signature tea – Scotch Mist – which is a nod to my Mum, who was originally from Scotland.
Chartered Surveyor Banks Long & Co has let premises.
Banks Long & Co Surveyor Harriet Hatcher said: "We are happy to have let the St Martin's Square premises to Des. This is a lovely location, which has the potential to attract people who regularly walk through the Square to get to other parts of the city. I'm sure the Tea Rooms will be far more successful than his First Date."