March 9, 2017 10.00 am
This story is over 80 months old
Greater Lincolnshire to receive £30m cash injection to boost economic growth
Greater Lincolnshire will benefit from a cash boost of £29.5 million to to help create jobs, support businesses and encourage growth. The money has been secured by the Greater Lincolnshire Local Enterprise Partnership (LEP) and is in addition to the £126 million of Growth Deal funding, which has already been awarded. Projects in line to benefit from the cash injection…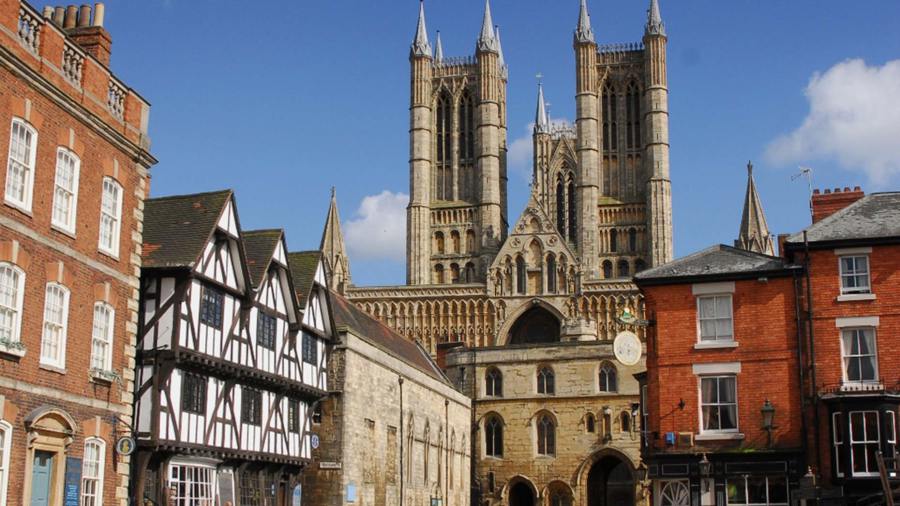 Greater Lincolnshire will benefit from a cash boost of £29.5 million to to help create jobs, support businesses and encourage growth.
The money has been secured by the Greater Lincolnshire Local Enterprise Partnership (LEP) and is in addition to the £126 million of Growth Deal funding, which has already been awarded.
Projects in line to benefit from the cash injection include:
£5 million for a new Centre for Health Science on the University of Lincoln campus. The centre, led by the University of Lincoln, will drive growth, productivity, higher level skills and innovation throughout the health and care sector.
£6.5 million for the three Food Enterprise Zones in Holbeach, Hemswell Cliff and Grimsby. The investment will support infrastructure and services to accelerate the development of the three zones, creating employment land and enabling key buildings specifically designed to support the growth and expansion of Greater Lincolnshire's agrifood clusters.
A £6.5m Skills Capital Programme to deliver high-quality skills provision for people in Greater Lincolnshire. The programme will enable a flexible and appropriate response to the outcomes and recommendations of the current Area Review and will address HE and FE priorities and opportunities. Amongst schemes right across Greater Lincolnshire, it will consider schemes already proposed for delivery in Scunthorpe and Boston.
Other schemes to benefit from Growth Deal 3 are:
Gainsborough Growth Project (£4m)
Junction improvements on the A46 around Lincoln (£2.5m)
A17 Sutterton Roundabout Pinch Point Scheme (£1m)
Sleaford Growth Project (£2m)
Advanced Engineering Research and Development Centre, Lincoln (£1.95m)
These, alongside other projects, will improve skills, create jobs, build homes and improve infrastructure.
Communities Secretary Sajid Javid said: "This government is backing Greater Lincolnshire with a £29.5 million fund. Exciting projects to benefit include a new Centre for Health Science at the University of Lincoln and three new Food Enterprise Zones.
"This new funding will help create jobs, boost skills and give businesses support."
Local Growth Minister Andrew Percy said: "Today's £29.5 million will make a real difference to people in Greater Lincolnshire. On top of creating jobs and supporting businesses, we're investing in the next generation with a new skills programme to improve access to further education.
"This will give young people the tools they need to reach their potential and is further proof that we will back the people of Greater Lincolnshire with resources to get the region firing on all cylinders, now and in years to come."
Greater Lincolnshire Local Enterprise Partnership chair Ursula Lidbetter said: "This announcement marks a further step in the growth of our economy and is an endorsement of our Strategic Economic Plan.
"In every experience I have had of backing local people and local initiatives, the results have exceeded expectations.
"Our Local Enterprise Partnership will be focusing closely on the schemes announced today and on delivering our growth promises."