Lincoln Asda puts 700% tin foil sales spike down to replica FA Cup craze
Managers at Asda in North Hykeham have said sales of tin foil at the supermarket have increased by 700% as Lincoln City fans jump onto a retro FA Cup replica craze. Bosses at the Newark Road Asda say that the return of a nostalgic home-made FA Cup tradition has resulted in  them buying in additional orders to…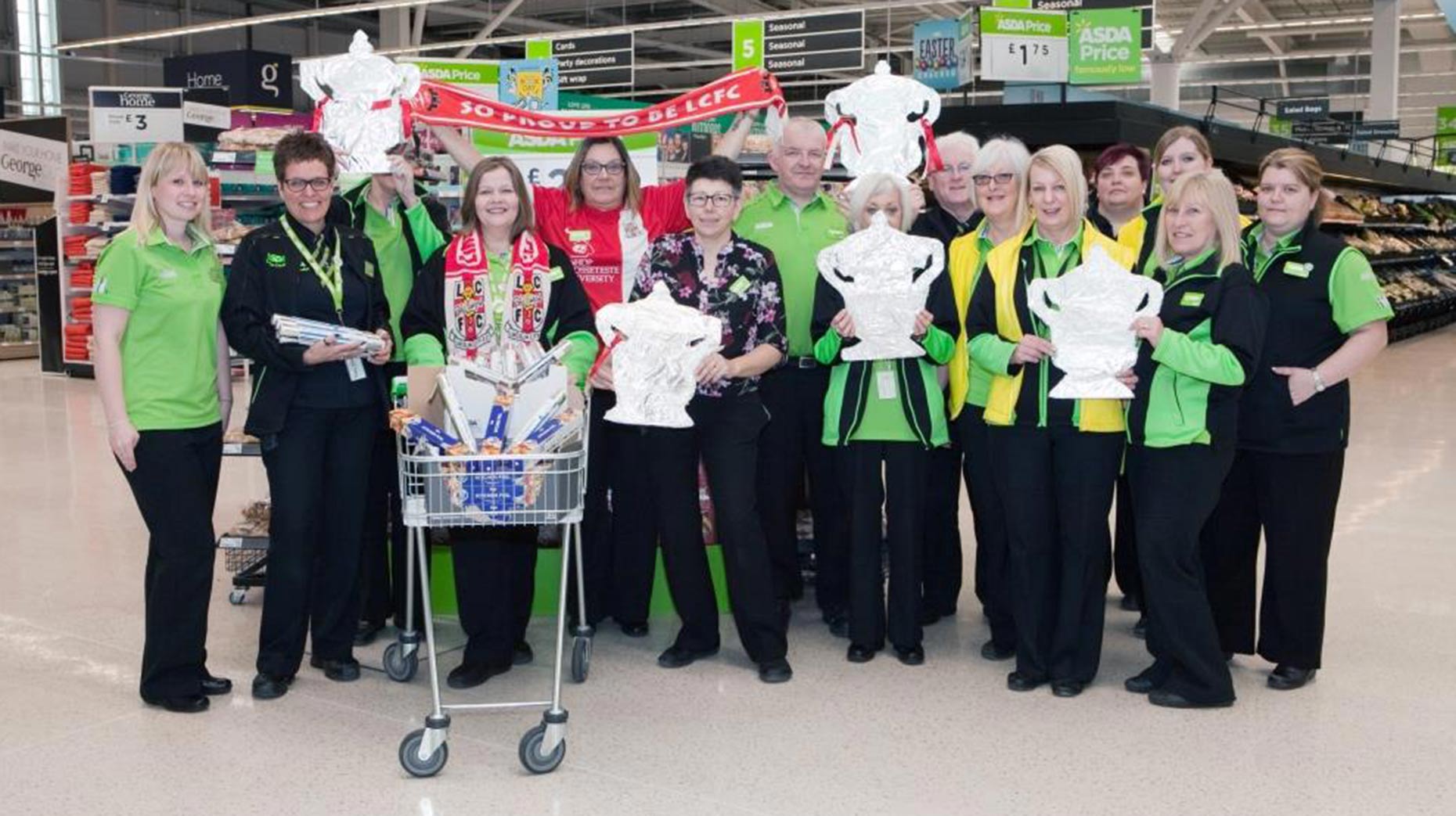 Managers at Asda in North Hykeham have said sales of tin foil at the supermarket have increased by 700% as Lincoln City fans jump onto a retro FA Cup replica craze.
Bosses at the Newark Road Asda say that the return of a nostalgic home-made FA Cup tradition has resulted in  them buying in additional orders to deal with demand.
Colleagues at the store have also been giving customers lessons on how to make their own tin foil FA Cup to wave during the Imps' match against Arsenal at 5.30pm on Saturday, March 11.
Lincoln City FA Cup hero, fullback Bradley Wood, also gave colleagues and customers the thumbs up for their efforts.
However, he wouldn't pick up one of the tin foil replicas so as not to jinx the team's luck ahead of the big match.
Adele Bayfield, general store manager at Asda Lincoln North Hykeham, said: "The whole of Lincoln is so proud of the team's achievements and there's a huge amount of excitement ahead of the weekend.
"At first we thought there was a mistake with our orders– but after asking customers and colleagues, it turns out customers have been buying lots of tin foil to make a replica FA Cup, so we've ordered extra supplies ahead of the Quarter Final.
"Colleagues at the store have been making them too and showing people how to make them – it's a bit of a fun 'magic of the FA Cup' tradition – and it's taken off here as it's something you can do to show your support regardless of if you are old or young.
"It probably captures the essence of the fact that our small local team has gone so far and are now taking on the big boys.
"Some of the players actually shop here in the store and there's a real buzz about the place, with everyone is wishing them the best – and we'll all be waving our tin foil FA Cups to bring them good luck against Arsenal!"
HOW TO MAKE A TIN FOIL FA CUP
What you will need:
Cardboard; tin foil; glue; scissors; a pencil; a marker pen, a picture of the FA Cup; and some red and white ribbons (if you're supporting Lincoln!).
Step-by-step guide:
1. Draw out your FA Cup
2. Cut out your drawing
3. Cover with glue and cut around tin foil
4. Wrap around the edges
5. Turn it over and draw on the detail
6. Tie on the ribbons in your club colours
7. Lift the cup!
The tin foil FA cup is a tradition said to date back as early as 1957 in a match between Bournemouth & Boscombe Athletic versus Manchester United.