Northern Powerhouse minister praises Lincolnshire for its innovation and enterprise on tour of Midlands
Lincoln's Science and Innovation Park has been praised by Northern Powerhouse and Local Growth minister Andrew Percy for its potential for to help grow Lincolnshire's economy. As previously reported, Greater Lincolnshire will receive £29.5 million in central government money as part of the third round of Growth Deals. The funding will be split between projects across Lincolnshire, including…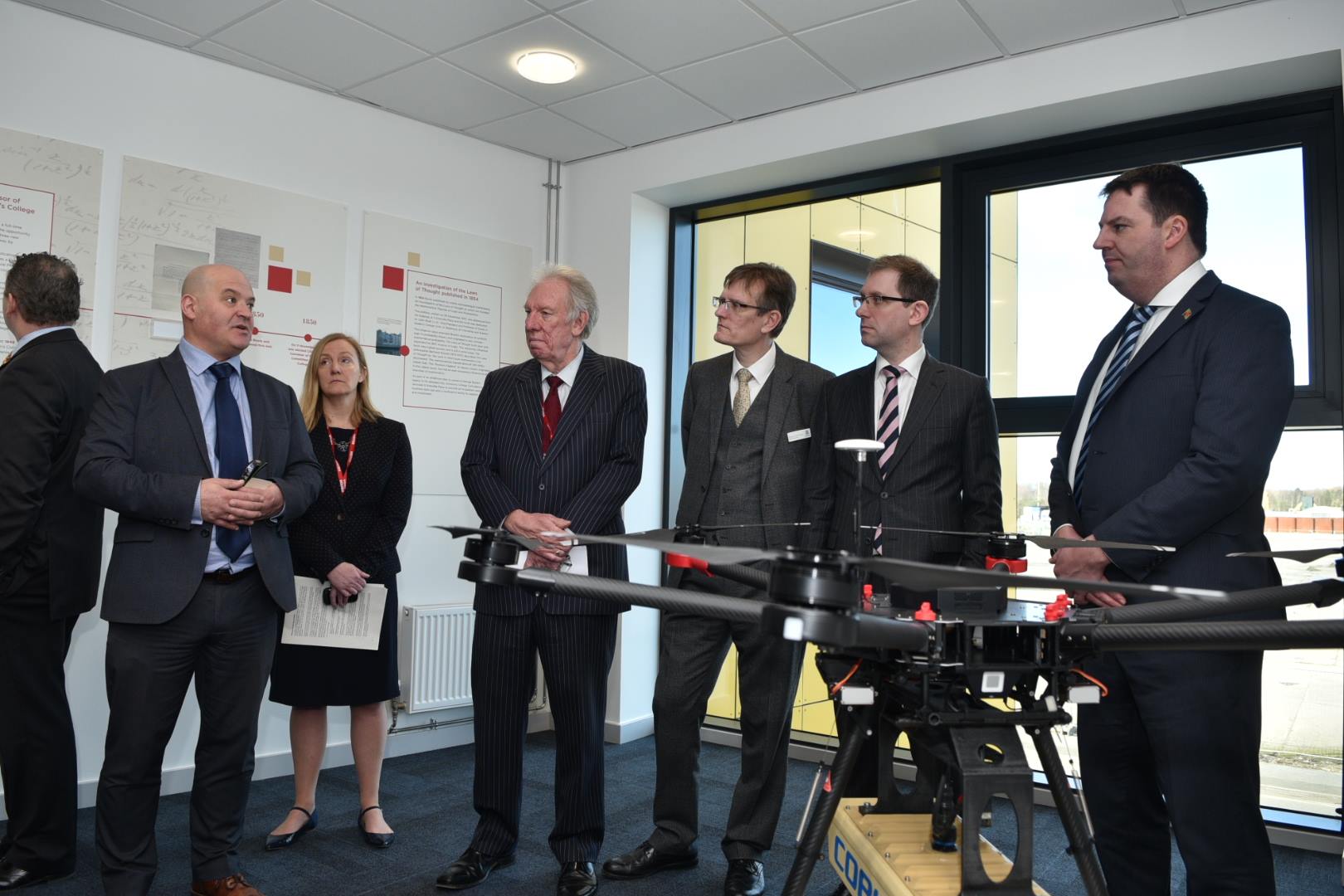 Lincoln's Science and Innovation Park has been praised by Northern Powerhouse and Local Growth minister Andrew Percy for its potential for to help grow Lincolnshire's economy.
As previously reported, Greater Lincolnshire will receive £29.5 million in central government money as part of the third round of Growth Deals.
The funding will be split between projects across Lincolnshire, including the University of Lincoln, three Food Enterprise Zones in Holbeach, Hemswell Cliff and Grimsby and a Skills Capital Programme.
The minister was met by representatives of the Greater Lincolnshire Local Enterprise Partnership (LEP) and the University of Lincoln as well as Lincoln MP Karl McCartney to be taken on a tour of the facilities at the Boole Technology Centre and the Joseph Banks Laboratories.
During the tour he was shown the different types of research the university is currently working on and heard about the aspirations for a new Advanced Engineering Centre extension.
Andrew Percy said: "There are some really exciting schemes here at the university, particularly around research and development and in the health sciences.
"This funding will support what we want to see in Lincolnshire, which is a growing economy."
Professor Andrew Hunter, Deputy Vice Chancellor at the University of Lincoln, said: "The science park, a joint venture between the university and Lincolnshire Co-op, has been developed in close collaboration with industry to meet specific needs for skills, R&D capacity and commercial space, delivering strong, sustainable economic growth.
"The new Boole Technology Centre now provides space for innovative, high-tech companies to co-locate and grow and has just welcomed its first tenants.
"The latest round of Growth Deal funding will underpin further investments in science and engineering, supporting plans for a new Advanced Engineering Centre for collaborative research with commercial partners such as Siemens and for a new health science centre, which by providing a cutting-edge new home for our Lincoln Institute for Health marks an important step towards our ambition of one day establishing a medical school for Lincolnshire."
Herman Kok, LEP director, added: "Lincolnshire has always been very good at making the most out of partnerships and we are very fortunate that the public and private sector works very well together in the county."