March 6, 2017 9.36 am
This story is over 80 months old
Lincoln residents raise over £16.5k for the homeless by sleeping rough for the night
Residents raised more than £16,500 when they joined Lincolnshire YMCA to sleep rough for one night in a bid to raise awareness of homelessness. The 'Sleep Easy' event took place on Friday, March 3, and 87 people together to battle the elements and sleep outside Lincoln Cathedral. Take a look at our gallery from the event:…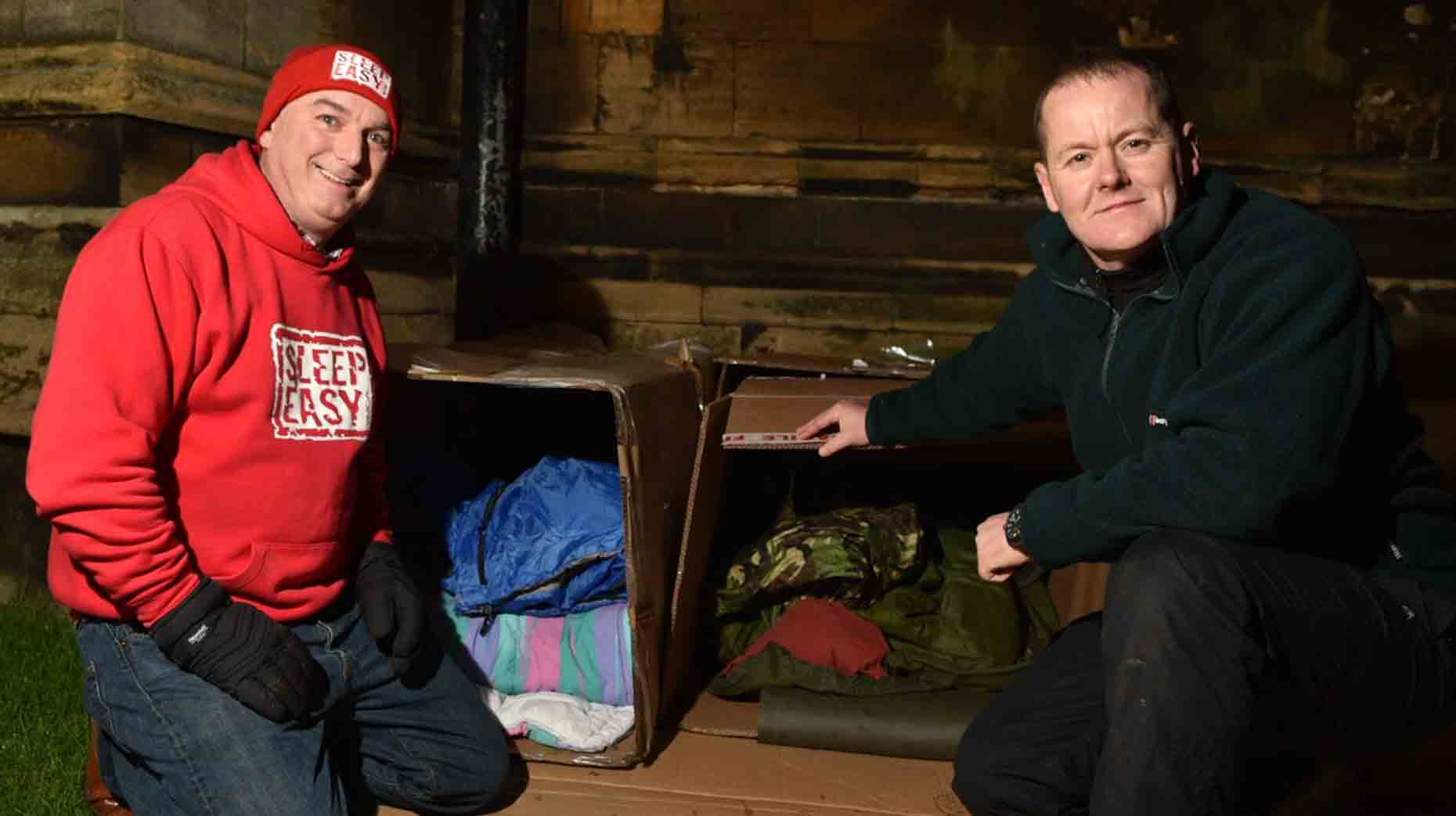 Residents raised more than £16,500 when they joined Lincolnshire YMCA to sleep rough for one night in a bid to raise awareness of homelessness.
The 'Sleep Easy' event took place on Friday, March 3, and 87 people together to battle the elements and sleep outside Lincoln Cathedral.
Take a look at our gallery from the event:
Participants built shelters out of cardboard outside the cathedral and experienced what it would be like to sleep on the streets.
Last year's Sleep Easy event raised £10,000, which went towards the Nomad Trust and YMCA Lincolnshire's work with vulnerable people.
Money raised this year will go towards building a new facility called the Nomad Centre with emergency shelter and medical support.
Lincolnshire YMCA Fundraising Officer Rachel Hewitt said: "The rain wasn't great but it didn't deter anyone. In fact, it was really eye-opening to see what people have to go through.
"At the moment, the accommodation facilities on Monks Road isn't suitable. You might have five people with different needs in a single room. The new one will hopefully be a day centre with single rooms.
"The atmosphere was really good. To start with, people had a look of 'What am I doing?' but that passed. People were helping each other to build shelters and playing guitar."