March 20, 2017 5.19 pm
This story is over 80 months old
Beaumont Fee in Lincoln closed due to sliding wall
Scaffolding has been placed to support an "unsafe" wall on Beaumont Fee, blocking the road. The Highways Department at Lincolnshire County Council has deemed the sliding wall unsafe. Contractors have put up scaffolding across the road to support the weight of the leaning wall. David Ashworth, Principal Building Control Officer at City of Lincoln Council,…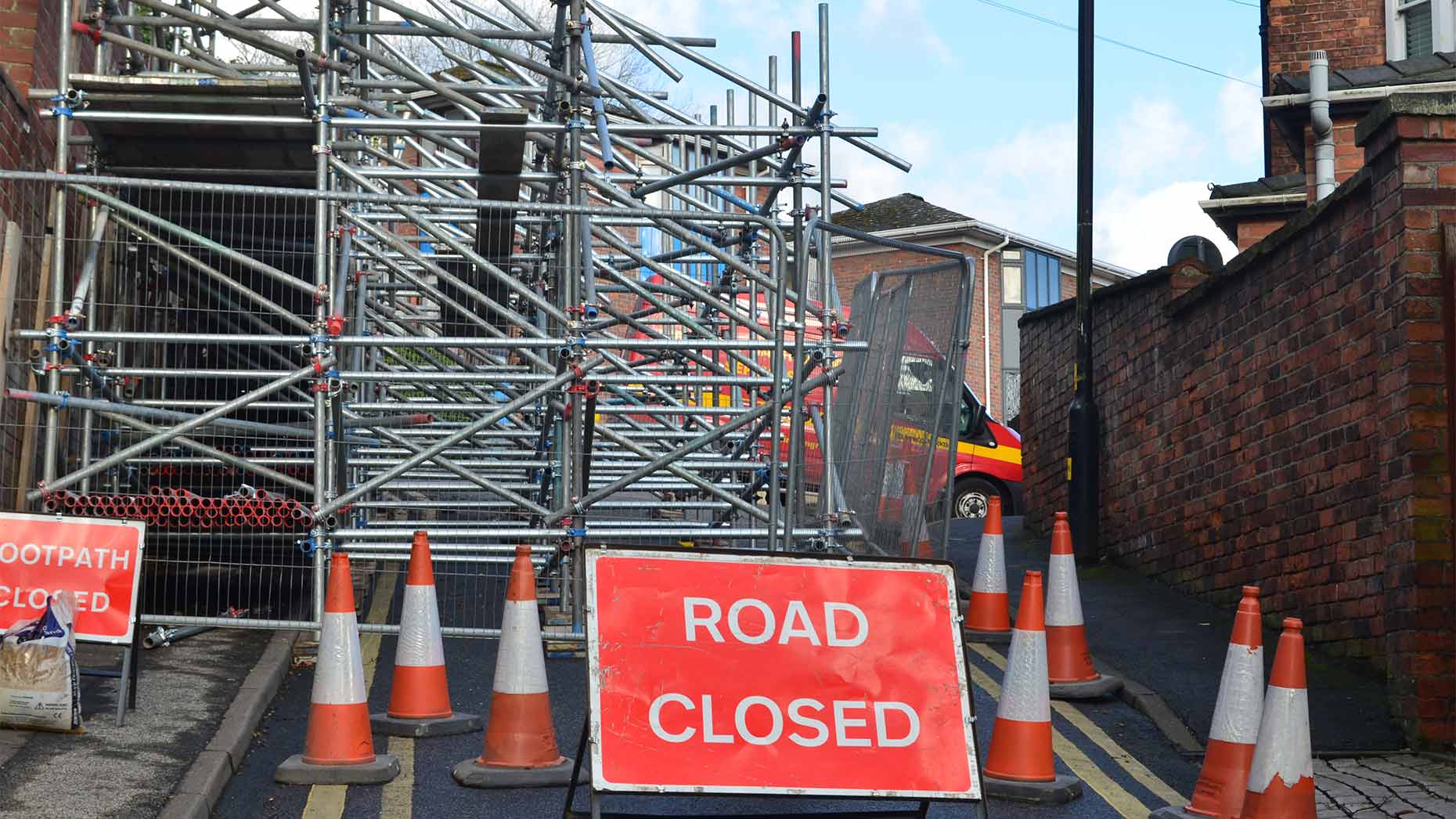 Scaffolding has been placed to support an "unsafe" wall on Beaumont Fee, blocking the road.
The Highways Department at Lincolnshire County Council has deemed the sliding wall unsafe.
Contractors have put up scaffolding across the road to support the weight of the leaning wall.
David Ashworth, Principal Building Control Officer at City of Lincoln Council, said: "The council has a legal responsibility to deal with dangerous structures that may pose a risk to public safety.
"We raised concerns with the owner of the property in Beaumont Fee that the wall was leaning at a significant angle and told them to seek advice from a structural engineer.
"The engineer found the wall to be potentially dangerous, and the owner applied for the road closure in order to protect the public while the issue is rectified.
"The top level of the wall is being taken down and scaffolding is currently in place to support the lower section while the owner works with an architect to plan the full repair. It is likely this section of road will be closed until that work is completed."
Neil Armstrong, a brick layer working on fixing the wall, told The Lincolnite: "The wall won't be fixed for two or three days.
"Things have a history of moving around here. In the 1980s loads of these houses started sliding."