March 22, 2017 1.36 pm
This story is over 80 months old
Louth man retires after 12 years volunteering for service that supported him following heart attack
A Louth man has decided to retire after 12 years volunteering for the service that helped him recover from a heart attack. Stan Lowis began volunteering with the Cardiac Rehabilitation Service in Louth after completing the cardiac rehab exercise in 2004 following his own heart attack. The Cardiac Rehabilitation Service, which is run by specialist…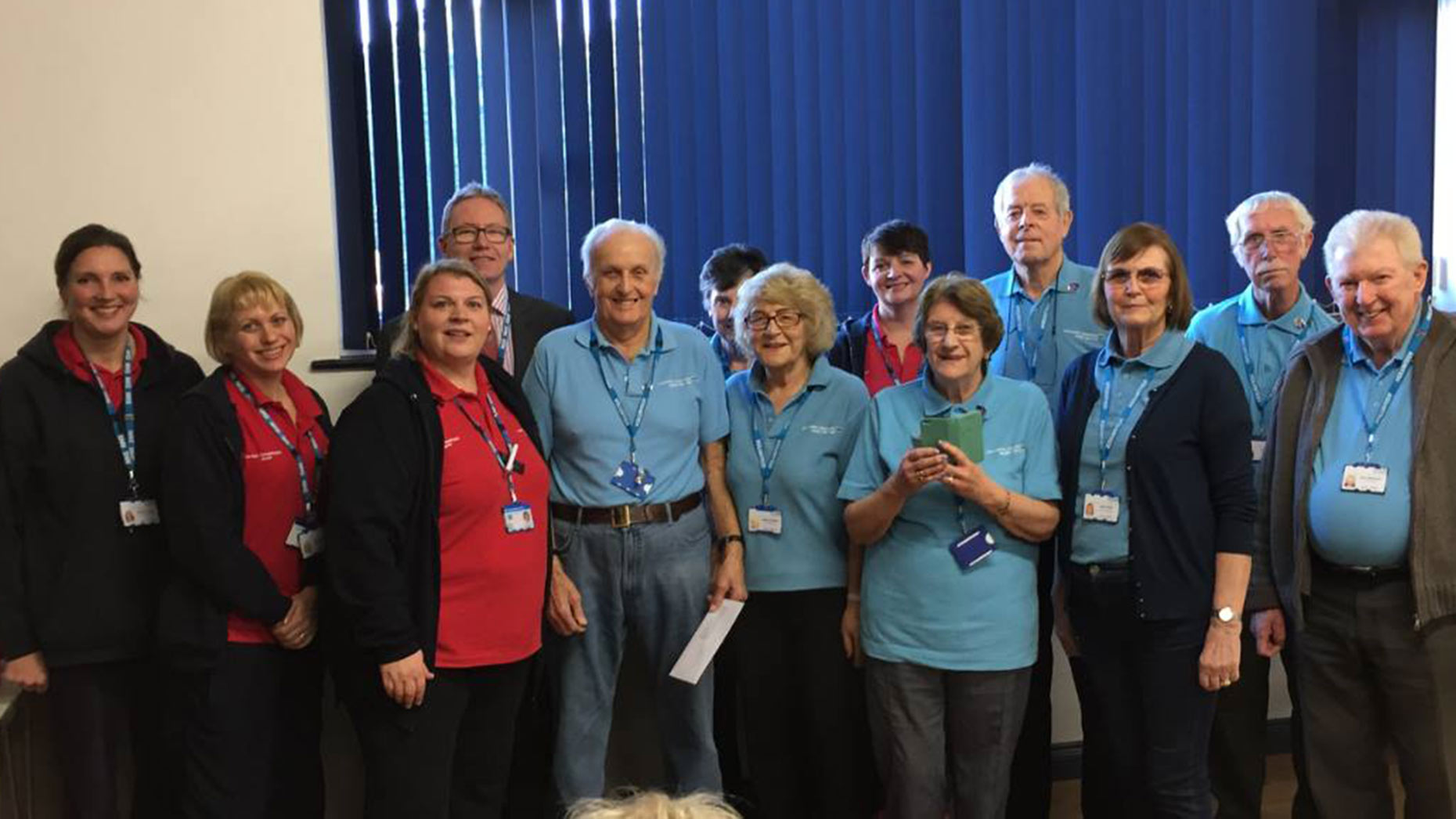 A Louth man has decided to retire after 12 years volunteering for the service that helped him recover from a heart attack.
Stan Lowis began volunteering with the Cardiac Rehabilitation Service in Louth after completing the cardiac rehab exercise in 2004 following his own heart attack.
The Cardiac Rehabilitation Service, which is run by specialist nurses and rehabilitation assistants from Lincolnshire Community Health Services NHS Trust, provides education and exercise to people following a heart attack or cardiac surgery.
Stan did not intend to become a permanent volunteer, but offered to temporarily help out at the group while more volunteers could be recruited – but 12 years later he was still helping out.
He has supported both the Louth and Burgh le Marsh sessions during this time.
Stan said: "I have had a wonderful time over the past 12 years and I will miss everything about volunteering for the service.
"I have made great friends with the other volunteers and it has been an honour to have been a part of the patient's experience when they attend the programme for the first time.
"Some of my own friends and work colleagues have also passed through the cardiac rehab programme over the years and, as a volunteer, I've felt able to support them."
Alison Bunn, cardiac rehabilitation nurse specialist, said: "The work our volunteers do is invaluable. Stan, alongside our other volunteers, worked at our exercise and education recovery programmes to enhance the service we provide.
"He would meet and greet all patients that attend the programmes, show them where to go and explain the checking in process prior to the exercise.
"He would also look after any family members that attend, talk to them, listen and often make a cup of tea for everyone involved.
"Myself, and the rest of the team, would like to say a huge thank you to Stan for his help and commitment over the years.
"The assistance he has provided has been invaluable and he will be very sorely missed by us all."