March 28, 2017 10.23 am
This story is over 80 months old
Meet the knights preparing to invade Lincoln this summer
The stars of the 2017 Lincoln Knights Trail were revealed in all their glory on the evening of Monday, March 27. Thirty six hand-painted sculptures will form part of a special trail through the city, marking the 800th anniversary of the Battle of Lincoln and the sealing of the Charter of the Forest, between May…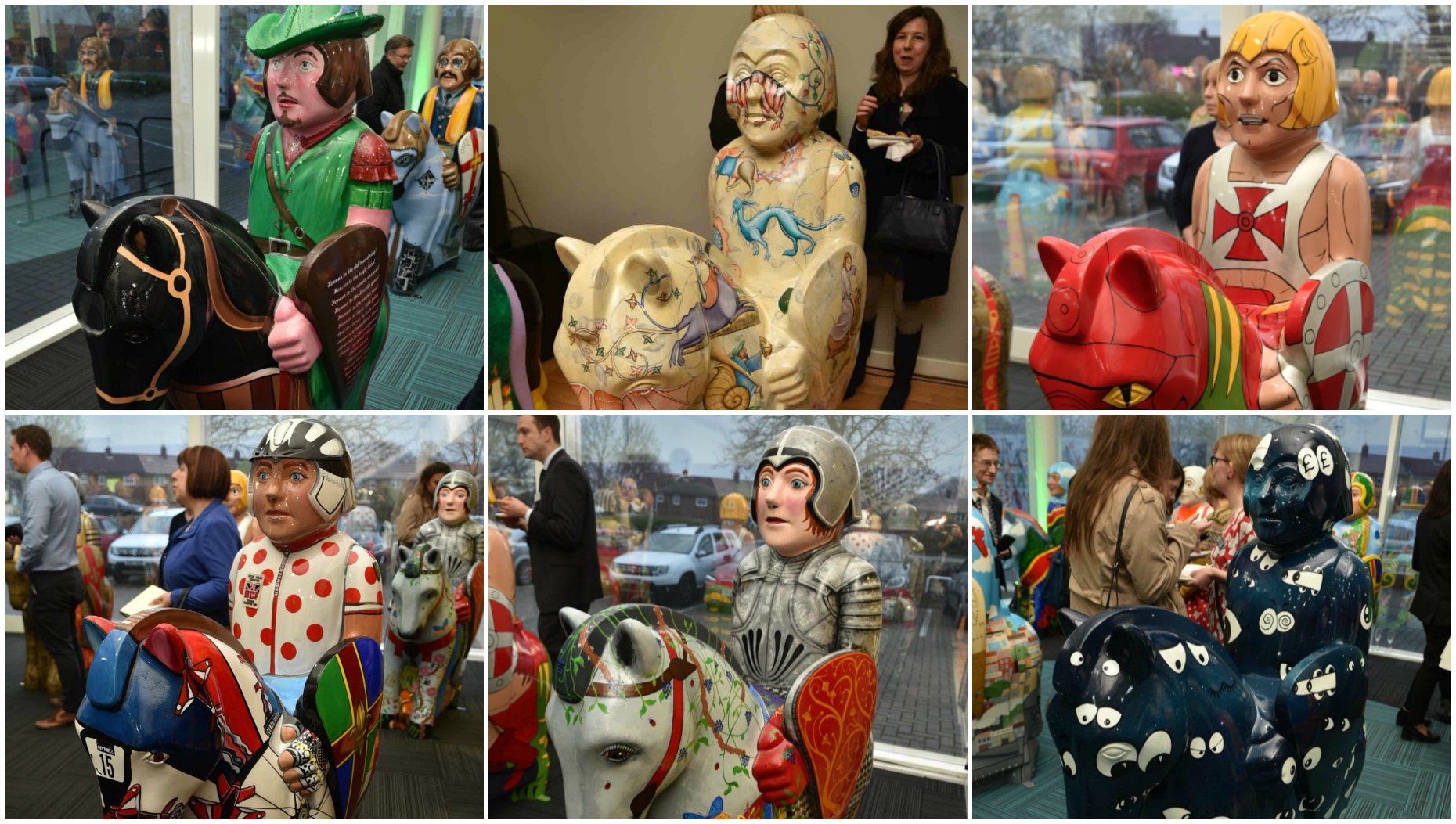 The stars of the 2017 Lincoln Knights Trail were revealed in all their glory on the evening of Monday, March 27.
Thirty six hand-painted sculptures will form part of a special trail through the city, marking the 800th anniversary of the Battle of Lincoln and the sealing of the Charter of the Forest, between May 20 and September 3.
Specially selected local artists have been working with a host of different sponsors to create the colourful legion.
They were revealed in full to guests and the media in a special launch event at The Showroom in Lincoln.
See the finished sculptures:
The Lincoln Knights' Trail has been organised by the Lincoln Business Improvement Group, the Nomad Trust, Wild in Art and the Education Business Partnership.
Matt Corrigan, chief executive of the Lincoln Business Improvement Group introduced the event: "The knights being unveiled here today will be the centrepiece of the 2017 celebrations."
Following the success of Lincoln City Football Club this season the 36th knight in the trail is Lincoln City Imp Knight, which was unveiled last night by Lydia Rusling from Visit Lincoln.
Artists and their sponsors also attended the event. Rosie Ablewhite, the artist behind the Bomber Knight had her piece signed by the last British dambuster George Johnny Johnson.
She said: "The sponsor wanted as many aircraft on it as possible, it's called the knight of the skies so it's very much aviation inspired." Her knight was sponsored by Games Engineering.
Mel Langton is the artist who created the Daisy Made, Gelder Group and the Lincolnshire Showground Knights. When describing the inspiration behind her Daisy Made Knight she said: "The concept behind it is 50 things to do before you turn 11 and three quarters. It's really about getting outdoors with nature."
Debbie Scarborough, the sponsor for the Daisy Made Knight added: "Daisy Made as a business is based on the outdoors and doing things as a family. It's meant to be bright, cheerful and inspirational for children and families to get outside."
During April, the Lincoln Knights' Trail will be travelling the country in various cities including London and Bournemouth.
Once the trail is complete, the sculptures will be auctioned off for charity.