March 21, 2017 1.42 pm
This story is over 80 months old
North Hykeham Asda to celebrate Mother's Day with grandparents, mum and daughter working together
Three generations of the same family will be celebrating Mother's Day all working side-by-side at North Hykeham's Asda store. Don and Mary Wilkins, who are both in their 80s, did not take to retirement, so decided to join their daughter Clare at the supermarket on Newark Road. Clare Morris, 50, first joined the store in 1999 and…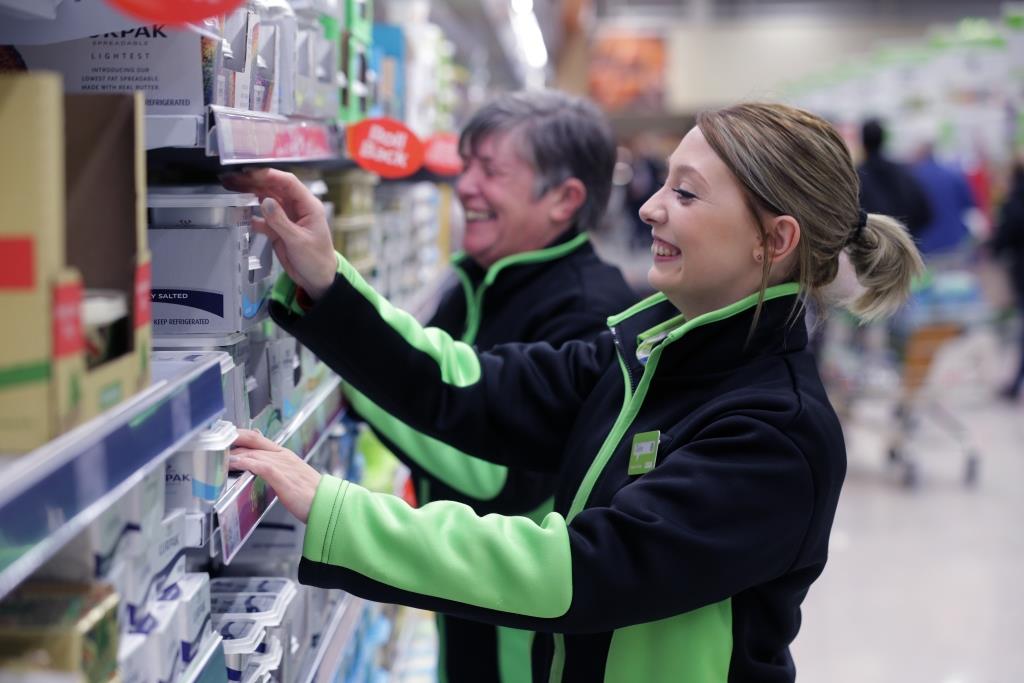 Three generations of the same family will be celebrating Mother's Day all working side-by-side at North Hykeham's Asda store.
Don and Mary Wilkins, who are both in their 80s, did not take to retirement, so decided to join their daughter Clare at the supermarket on Newark Road.
Clare Morris, 50, first joined the store in 1999 and now spends her days alongside her 24-year-old daughter Chloe in the chilled department, while Don and Mary are checkout colleagues.
Proud mother and grandmother Mary 81, said: "I love working for Asda and have the added bonus of being able to work alongside my husband, my daughter and my granddaughter – how lucky am I?
"I love chatting to customers – I know most of them by name and know about their lives and their families, they're very kind.
"Last September I had some time off for a knee replacement and they were all asking where I was – when they found out about my knee they sent me cards and flowers.
"Don and I retired and we didn't like it. We were bored after three weeks, so Clare suggested we apply to get a job at Asda.
"Don started first and really enjoyed it so I followed him.
"We're a very close family and we get on very well.
Mary's daughter, Clare, added: "It's lovely working with so many members of my family – and we haven't fallen out yet!
"My mum and dad are both in their 80s and remain very healthy and active. They reached their seventies and were keen to get a part-time job.
"It's great that we are so close as a family and we all get on so we can never see too much of each other."
Adele Bayfield, general store manager at Asda Lincoln North Hykeham, said: "You know what they say, blood is thicker than water and we can certainly vouch for that here.
"It's absolutely fantastic and there is such a strong, traditional family-feel to the store, which is something you don't always find in many retail environments in this modern day.
"We've a great relationship with the local community and customers always ask one colleague where the other is, which has created one big family atmosphere here at the store.
"They're an absolutely lovely family and it's amazing that both Mary and Don are still working in their eighties, surrounded by their nearest and dearest, Clare and Chloe."