In pictures: Waterside Shopping Centre celebrates silver anniversary
The Waterside Shopping Centre in Lincoln is celebrating its 25th birthday today with a day of competitions and cake. Princess Diana officially opened the centre on March 17, 1992 as part of a visit to Lincoln. Since then, the Waterside has welcomed over 100 million shoppers. Staff have been treated to lunch and a commemorative…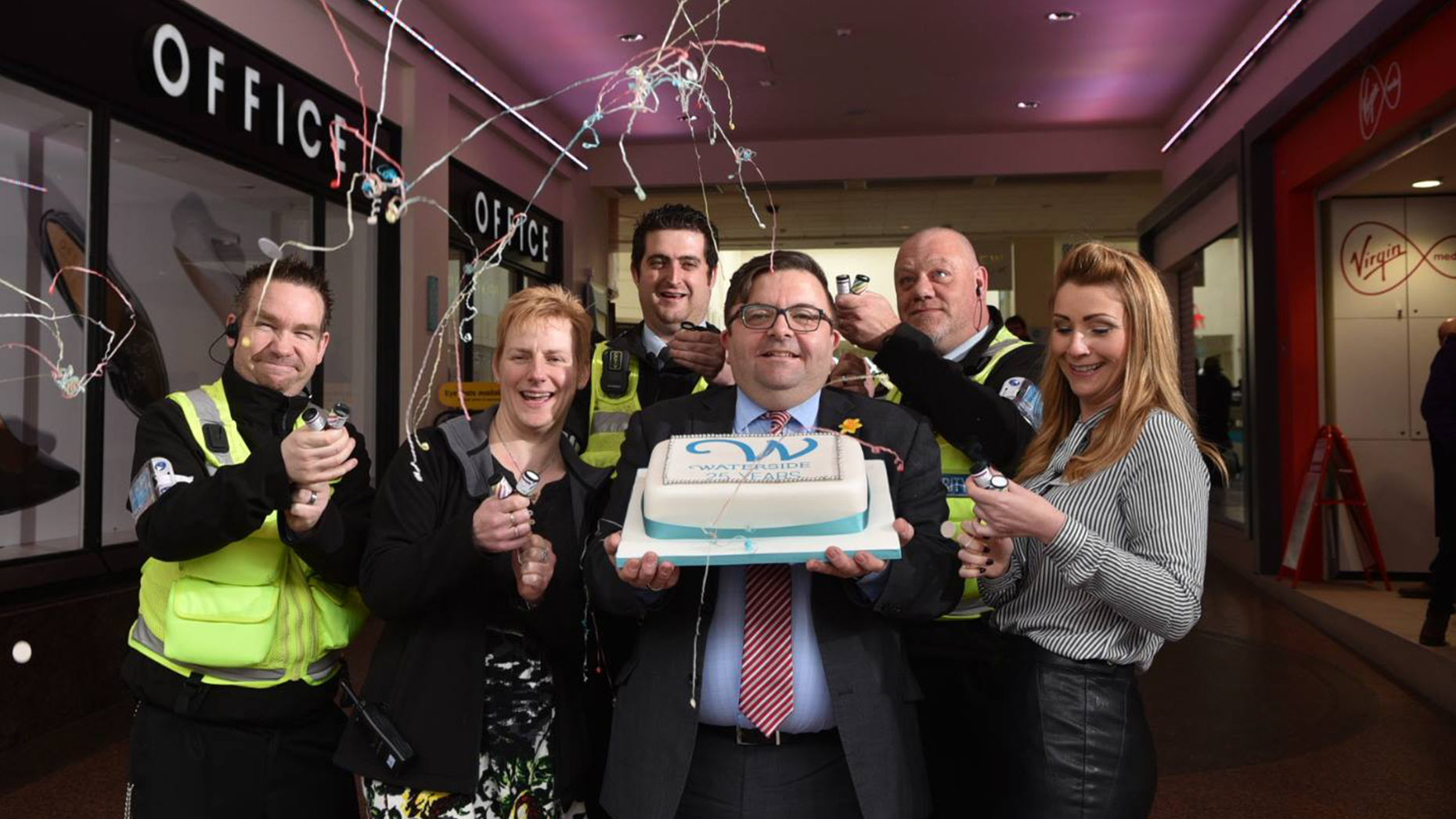 The Waterside Shopping Centre in Lincoln is celebrating its 25th birthday today with a day of competitions and cake.
Princess Diana officially opened the centre on March 17, 1992 as part of a visit to Lincoln.
Since then, the Waterside has welcomed over 100 million shoppers.
Staff have been treated to lunch and a commemorative cake was cut in Caffe Italiano.
Centre Manager Dean Cross said: "Lincoln's High Street has changed a lot over the last quarter of a century but one thing has remained constant, the fantastic mix of retailers found in the Waterside Shopping Centre.
"The centre has also changed a fair bit in that time too, with over £9 million being spent on the redevelopment, which helped attract H&M to the city.
"We're delighted to be able to celebrate the centre's silver anniversary and are very much looking forward to the week-long series of offers and promotions."
Visitors to the centre on Friday, March 17 took advantage of:
A free sight test at Vision Express, worth £25
25% off all accessories at Phone Fix
25% off all Disney® products in Lincoln Watch Clinic
Buy one get one free hot chocolate at Wheely's Coffee Cart
25% off bags, sleeves, cases and screen protectors, when bought with any Apple device from Stormfront