March 4, 2017 10.00 am
This story is over 63 months old
Top 10 Lincoln attractions according to TripAdvisor
Are you stuck on what to do in Lincoln on days off or over the weekend? The Lincolnite team have compiled a list of the top 10 things to do in and around the city, according to TripAdvisor reviews. Let us know in the comments your favourite things to do in the city. 1. Lincoln…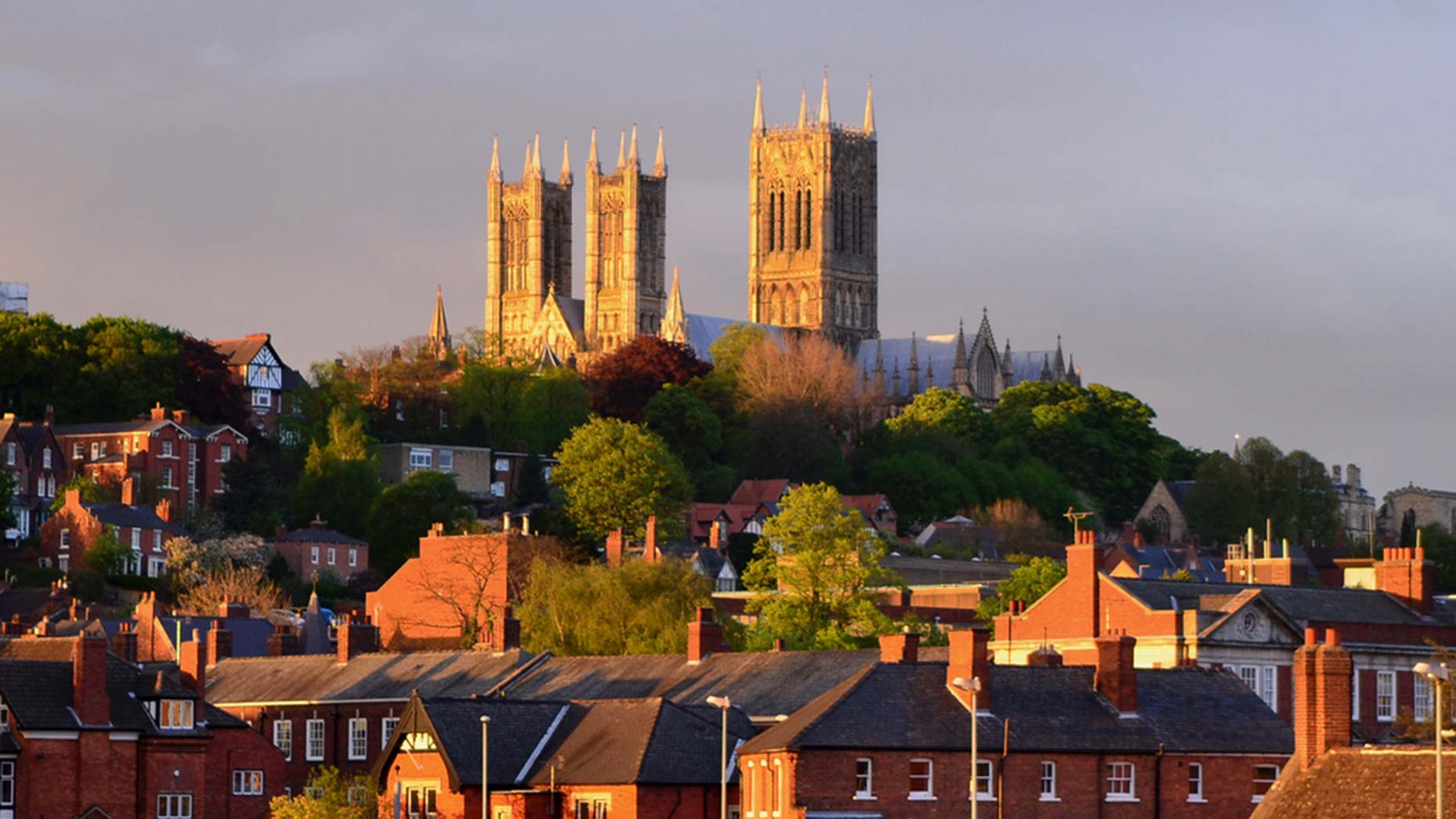 Are you stuck on what to do in Lincoln on days off or over the weekend? The Lincolnite team have compiled a list of the top 10 things to do in and around the city, according to TripAdvisor reviews.
Let us know in the comments your favourite things to do in the city.
---
1. Lincoln Cathedral
Location: Bailgate
The medieval Cathedral is the most dominating building in the city of Lincoln and is steeped in over 900 years of British history. Situated at the top of Steep Hill, it's become somewhat of a normality for the locals but, according to TripAdvisor, more people should make the effort to go in and appreciate the incredible architecture and grandeur of the cathedral.
One reviewer wrote: "If you do nothing else in this country, you should go to Lincoln Cathedral. It is an astonishing, uplifting and hugely inspirational building."
"This building rivals the best in the world"
Another person wrote: "I love this majestic building with so much history, love the fact that you can search for the famous Lincoln Imps. There is so much to see here you just have to visit again and again."
Find out more on the website here.
---
2. Lincoln Castle
Location: Bailgate
William the Conqueror built Lincoln Castle almost 1,000 years ago and it's been a pivotal building in England ever since. Royals of the past have fought to retain control of the Lincoln stronghold in historical battles and sieges. Home of one out of four original surviving copies of the Magna Carta, Lincoln Castle definitely has a fair claim to being one of the best attractions in the city.
One TripAdvisor reviewer wrote: "This place has something for everyone. There is history galore, views over the countryside, spooky tales, the Magna Carta, a good cafe and loads of space for kids to run off their energy in a safe environment."
"Lincoln Castle is an unknown gem"
Another wrote: "An absolute must visit attraction in Lincoln. Really interesting and informative. Combine your visit with the Cathedral using the dual ticket and save money."
Find out more on the website here.
---
3. Steep Hill 
Location: Steep Hill
Steep Hill is lined with unique boutiques and local eateries. The medieval cobbles lead up to the Cathedral and Castle, and, once at the top of the hill, the views across Lincoln are awe-inspiring. That's if TripAdvisor is anything to go by anyway.
One reviewer wrote: "Absolutely love this place, it seeps history from every stone . Steep Hill is very quaint , serene and enchanting, so much to see and do."
"Part of the Lincoln experience!"
Another wrote: "If you can stomach the climb up the hill, there are some wondrous gems and lovely boutiques on the way."
Find out more on the website here.
---
4. Museum of Lincolnshire Life 
Location: Burton Road
The Museum of Lincolnshire Life enables visitors to experience a realistic experience of what their Lincolnshire ancestors would have lived like. With free entry, visitors have over 250,000 items to look at, including a working victorian kitchen and an old printing press. It was voted highly on TripAdvisor.
One reviewer wrote: "I found out about 'The Museum of Lincolshire Life' via Tripadvisor and visited on a rainy and snowy Saturday in February. What a find! All I can say is that it was fabulous."
"What a great way to spend a couple of hours"
Another wrote: "Did you know that the military tank was invented in Lincoln? Just one of the interesting facts to be discovered at this fascinating museum of life in Lincoln in the past."
Find out more on the website here.
---
5. Bransby Horses 
Location: Bransby
With over 400 animals, Bransby Horses is among the largest equine rescue centres in the UK dedicated to helping and rehoming horses, donkeys and mules.
One visitor wrote: "Great place to visit for all the family. Great cause, good cafe, always something going on at weekends whatever time of year."
"The staff work so hard and the horses have the wonderful life they deserve."
Another wrote: "Great place, good to see the horses and donkeys so well looked after. Always in need of donations, so go visit and help if you can."
Find out more on the website here.
---
6. Doddington Hall and Gardens 
Location: Doddington
Doddingotn Hall is an Elizabethan era mansion. With stunning gardens and hundreds of years of history, it's no wonder the hall, which doubles up as a family home, was rated so highly on TripAdvisor.
One visitor wrote: "Dodgington Hall is an amazing building with beautiful gardens, and fab restaurant and coffee shop. Lots of local produce on sale including great gifts too."
"A good way to while away a few hours."
Another wrote: "A frequent visitor, I never come away disappointed or empty-handed."
Find out more on the website here.
---
7. The Collection/Usher Gallery 
Location: Danes Terrcace
The Collection incorporates archaeology and art and holds artefacts ranging from an age-old skull to tools used in medieval times that were found in the city.
One reviewer wrote: "Absolute gem of a place with some excellent artwork, sculptures and even old clocks! The staff were lovely and happy to chat about the exhibitions. Well worth a visit if you're heading up Steep Hill.
"Although it is not massive, is not to be missed
"The Usher Gallery is full of beautiful artefacts, a real pleasure. The Collection is really interesting and some great interactive activities for the family. Very nice cafe. Overall, well worth visiting."
Find out more on the website here.
---
8. The Guildhall 
Location: Saltergate
Most of us probably walk straight under the Guildhall, oblivious to its history. The Guildhall has been used since the 1500s and is still being used to this day for civic and full council meetings. It is also home to Richard II's sword and the Mayor's Chains of Office.
One reviewer wrote: "Do make the effort to visit the Guildhall. Just as interesting as the Cathedral and Castle but free admission and on a far more personal scale."
"An eye opener to the past and traditions still held today"
Another reviewer wrote: "This is truly a wonderful attraction in the heart of Lincoln. It's full of history and dates back hundreds of years.You cannot come to Lincoln without going to the Guildhall, it's a must see!"
Find out more on the website here.
---
9. Hartsholme Country Park
Location: Park Avenue
Located three miles from the city centre, Hartsholme Country Park is well worth a visit according to these TripAdvisor reviews.
One reviewer wrote: "I love this place – totally accessible from the City of Lincoln – it's a true city park in the built up jungle.
"A lovely country park to escape to"
Another wrote: "A brilliant place for those with families – be it young or old, those with dogs, or those simply enjoying some alone time."
Find out more on the website here.
---
Natural World Centre, Whisby
Situated in Whisby Nature Park five miles north of Lincoln city centre, The Natural World Centre is surrounded by over six miles of footpaths and some of the best wildlife watching spots in the area.
The centre houses a fantastic bistro, shop and an indoor adventure play for all ages.
One reviewer said: "We had a lovely few hours there just walking the dogs and then afterwards we went to the cafe where the prices are very reasonable.
"There is a lovely shop selling all sorts of goodies and a small play area for children.We will definitely be going again."
"A cracking day out!"